I don't think I'm good at amateur level, but I can play in MPL and become a world champion as a rookie. What has ECHO Sanji done?
Midlaner ECHO Sanji, said that his success in becoming a champion in the M4 World Championship showed that all players can do the same thing. The reason is that the player whose full name is Alston Pabico admitted that he had never thought he would be able to achieve it.
Even though he didn't become the MVP of M4, ECHO Sanji's performance cannot be ruled out from his team's success in becoming world champions. His great role for the team has received a lot of recognition.
Whereas before MPL PH S10 started, not many people knew themselves as MLBB pro players, even in the Philippines. Because this season was the first time he played at a professional level.
Prior to joining ECHO, he only played at the amateur level and was never a star or tipped to become a big player while playing for PowerPack Gaming and Work Aerial PH. But in fact, now Sanji is the world champion.
Appearing at M4, which was his first international event, the 17-year-old player didn't show any nervousness at all. Even ECHO Sanji successfully showed off his aggressive playing style with his top heroes like Yve, Pharsa, and Faramis.
In terms of KDA, Sanji is also only behind his teammate who made it to MVP M4, Bennyqt, who has an average KDA of 6.38.
Apart from being with his mainstay heroes in the mid lane, Sanji also presented a surprise pick by playing Gusion midlane to bring ECHO 3-0 ahead over Blacklist International in the grand final.
---
---
Perseverance is the key for ECHO Sanji to become a pro player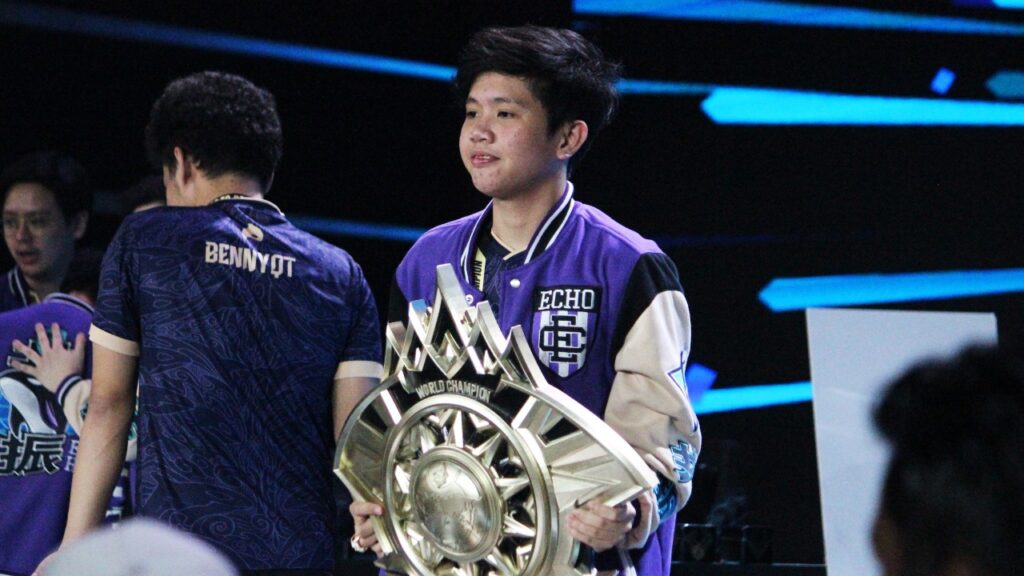 By hearing the story of ECHO Sanji's career journey above, it's only natural that he never expected he could immediately become a world champion. Moreover, he has never won any title in the official MLBB competitive scene from Moonton.
"I didn't expect to immediately become a champion because I wasn't a great player before in the amateur (scene)," he said deeply exclusive interview with ONE Esports.
"I didn't really dominate in the amateurs. So when I entered MPL, I didn't expect to immediately win here (M4)," he said.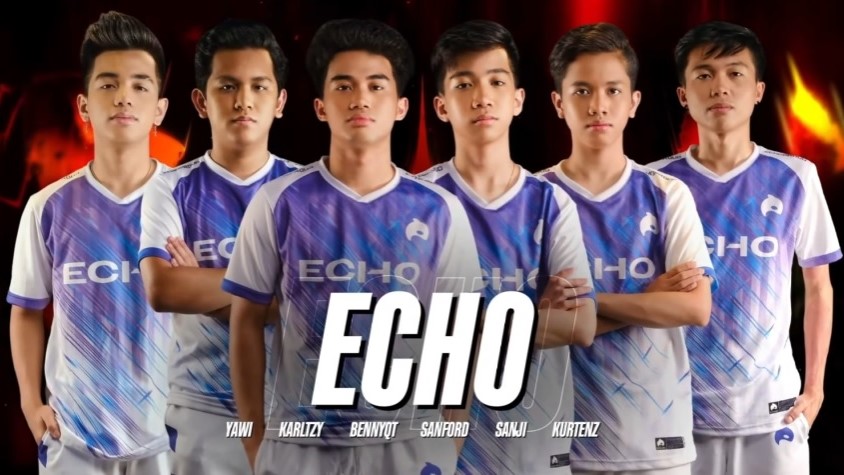 On the other hand, Sanji also revealed what things he did, both when he was still playing in the amateur scene and when he became a professional.
This is considered very helpful for him to develop which is also his advice for public players who have aspirations to become pro players.
"What I really do is hone and hone (playing skills). I train and train any hero, so I can use them properly in tournaments," said ECHO Sanji.
"Play all your heroes. Play in all roles and increase your hero pool. That's all you need for a team to find your (talent)," he said.
The story of Sanji's career can certainly be a lesson and inspiration for all of us, both to become pro players and in other fields. Although no one, success can be obtained if we are serious about doing it.
READ ALSO: Exclusive: Wise leaked the 3 best Estes hero combos