The presence of Persija EVOS as a new challenger at 2023 PMPL ID Spring was warmly welcomed by all fans of the competitive PUBG Mobile scene.
The new Persija EVOS roster, which consists of twin duos Luxxy and Zuxxy, Miseryy, Microboy, Linxx, RedFace and S1NYO, is predicted to bring back the glory days of the 'Red Aliens' team with a different version, of course.
This undoubted quality has become a source of pride for the 'CyberJak' team to highlight their skills in the PUBG Mobile scene.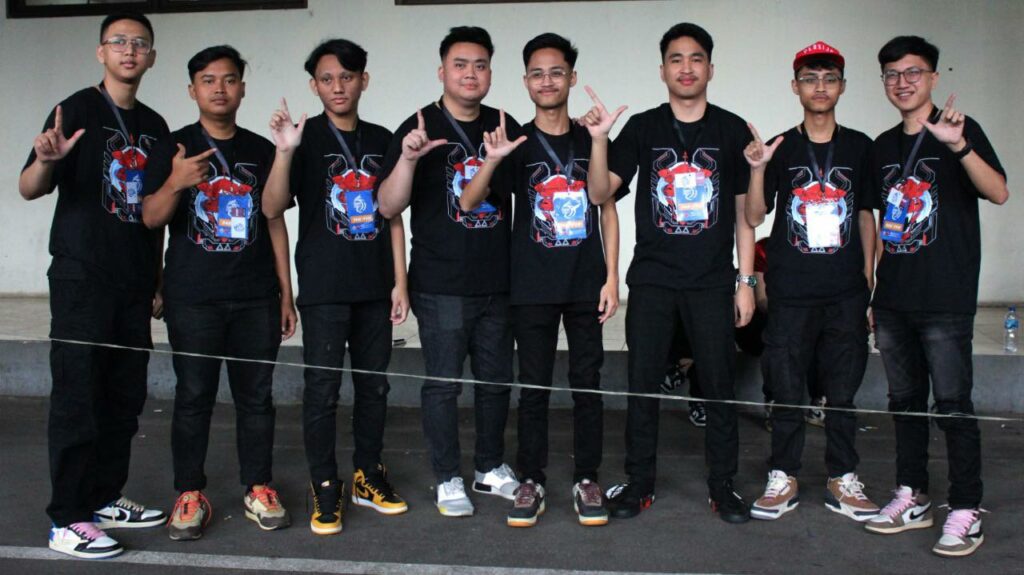 Various appreciations regarding the presence of Persija EVOS are believed to be able to compete with the lineup from Bigetron Red Villains (VL), which contains star players.
But unfortunately, since the first day of 2023 PMPL ID Spring, Persija EVOS seems to have slipped into the following days and even ended week 1 in position #15.
---
---
The performance that was expected was not seen at all. Maybe, there really is momentum that can be said to be able to favor them in certain aspects. However, compared to the winning position, Persija EVOS is really 'battered'.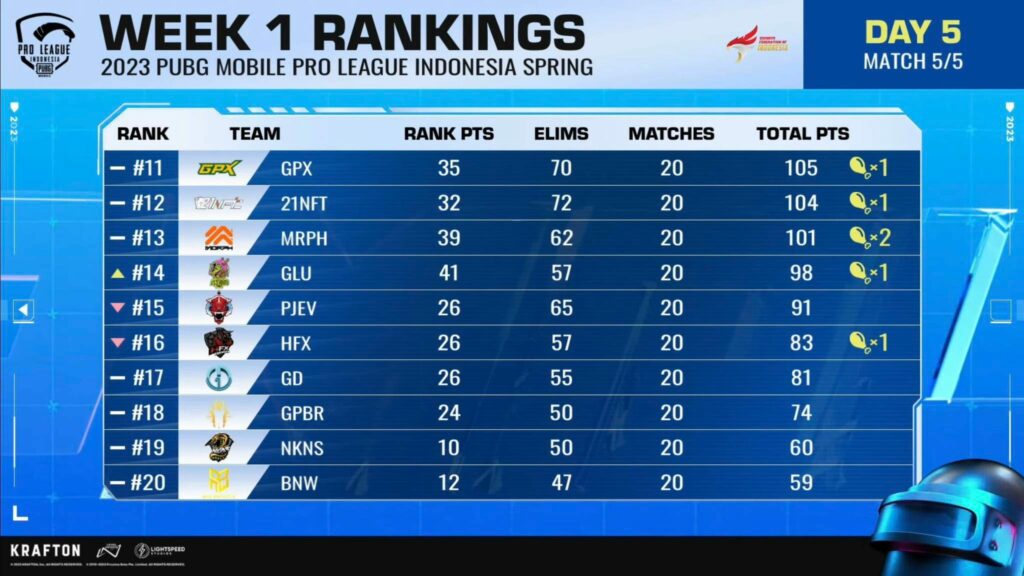 What's wrong with them? Are their preparations not ripe for implementation with the new zone and points system? Better enemy strength than them? Too carried away by the heat of the new hype roster? Let's operate together.
---
Persija EVOS was battered in week 1 2023 PMPL ID Spring, these important factors must be fixed!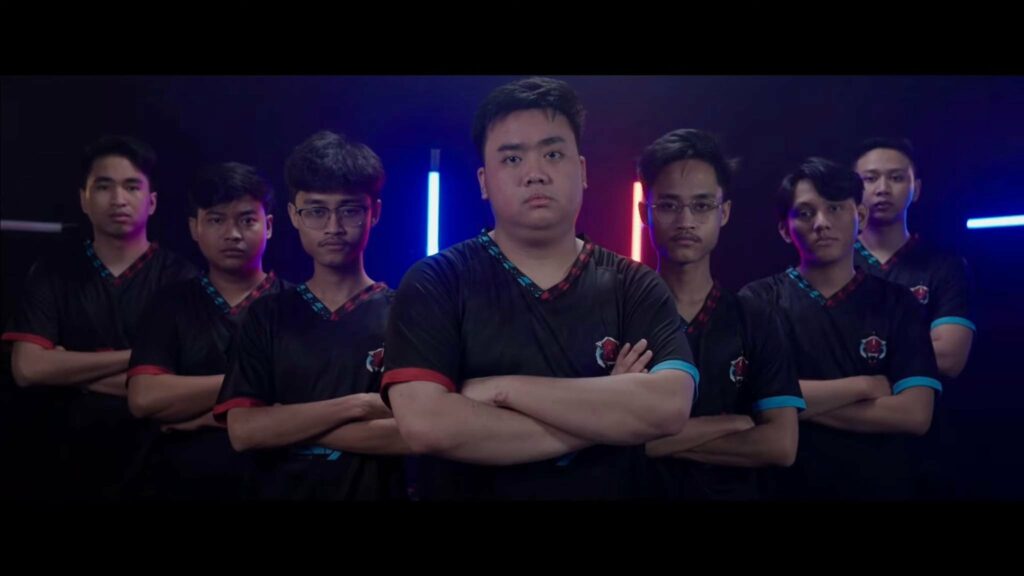 Finishing in 15th place out of 20 teams is a very bad record for a team of Persija EVOS caliber. Team Alter Ego Ares was almost in the same boat as them at the start.
Luckily, Alter Ego Ares immediately cleaned up, managed to lift himself up and improve the standings in week 1.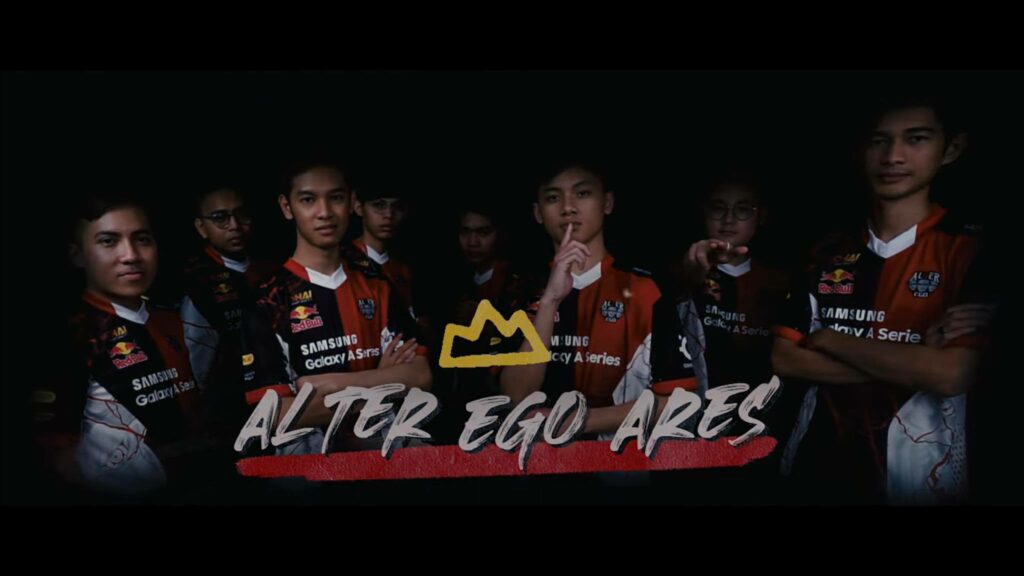 For 5 days in week 1, Persija EVOS never recorded even 1 WWCD. At best they can stay in the top 10 or top 5 but it's not enough. What's worse, they often go home early, aka too-soon in several matches.
One of the PUBG Mobile casters, Achmad"El DogeeFauzan noted that there are several important aspects that are Persija EVOS' PR from day to day.
Starting from set up gameplay, movement, lineup, late game zone objectivity and game foundation/basic team strategy. All aspects highlighted by El Dogee and the coach, S1NYO really have to act in week 2 later.
"Persija EVOS really needs to improve in setting up the fight for the edge of the zone. Just like yesterday a similar error also occurred which led to a bad result for them. I still see that their movements are not integrated, especially the set up war. I'm curious if Microboy still has time to play, their problems are still the same as yesterday,"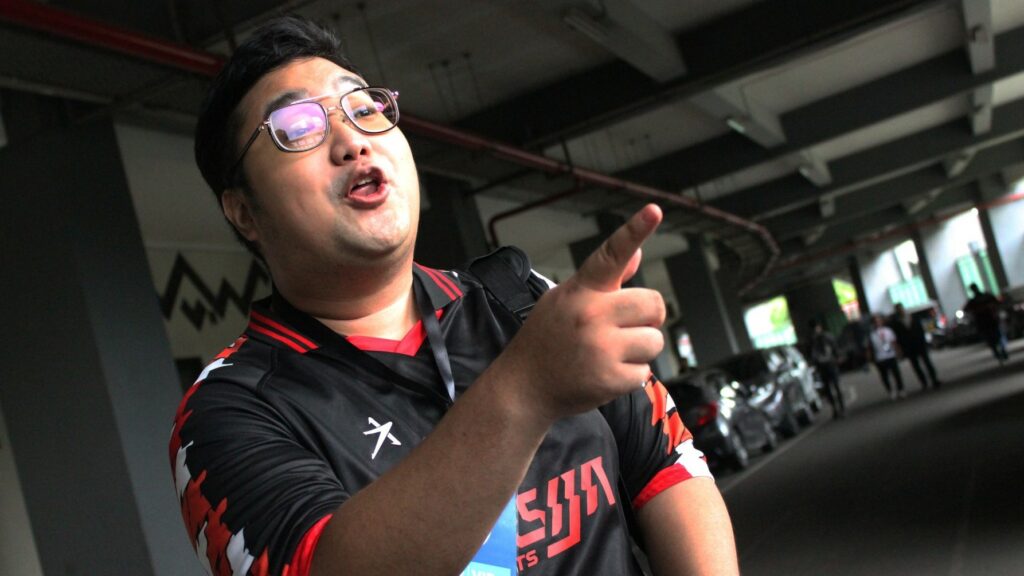 "Persija EVOS had shown 'unified gameplay' but still had difficulty in objectivity in the late game zone. They won a lot of fights, but it was also difficult to get into the late game. In my opinion, this is no longer a matter of lineup, but the fundamentals of the gameplay," wrote El Dogee.
JuniorJr added several important notes where Persija EVOS still depended on the duo Uxxy plus RedFace and their coach S1NYO still couldn't complete the puzzle pieces in the PJEV lineup correctly.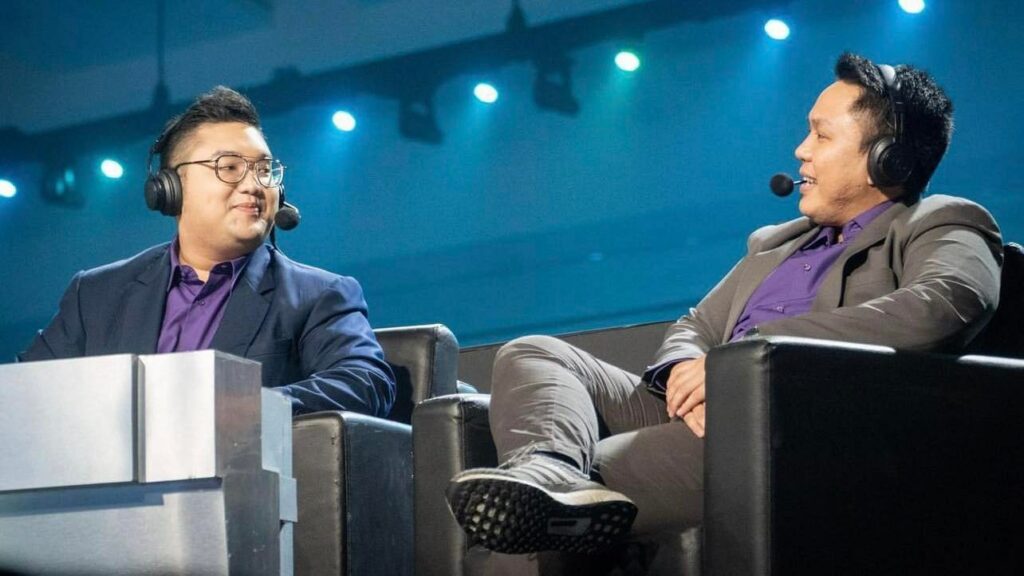 "The Trio Luxxy Zuxxy RedFace is still strong enough for Persija EVOS (JAVOS). Their problem is, their coach can't add a proper 4th player to the lineup," Junior wrote.
However, let's try to dissect their problems one by one and what needs to be fixed.
1. Set up and momentum
In any battle royale game, concocting the team setup in the game is the main thing that shouldn't be taken for granted (underestimated). Set up is the basis of team strategy which must be understood so that the flow of the game can be evaluated later.
Judging from El Dogee's opinion regarding "Set up to fight for the edge of the zone", indeed this strategy has been implemented by the previous EVOS Reborn lineup where they controlled the edge of the zone to take moments and elimination points from other teams.
Unfortunately, it seems that this turned out to be a blunder for PJEV and ultimately brought losses for them until they were finally eliminated.
Speaking of set up, of course we talk about momentum. They must be prepared in all conditions, either crashing or being hit by another team. Unfortunately, we often see PJEV seem unprepared in emergency situations, for example when they are hit by another team.
As a result, at that moment, they immediately fell down and the other team sent them home even at the start of the battle (too soon). This has indeed become PJEV's big homework which has yet to be fixed from the first day to Sunday (19/2).
---
2. The right lineup for each match/day
Before starting the 2023 PMPL ID Spring, JuniorJr has warned each team to determine their best lineup for each match/day.
Because the risk is very big, especially when talking about the new point system and how other teams' strategies are to maximize total kill points.
From El Dogee's notes, he assessed that the Luxxy-Zuxxy-Miseryy-RedFace-Linxx lineup still could not provide maximum results for PJEV in week 1. Therefore he added a curious note if Microboy came on to replace.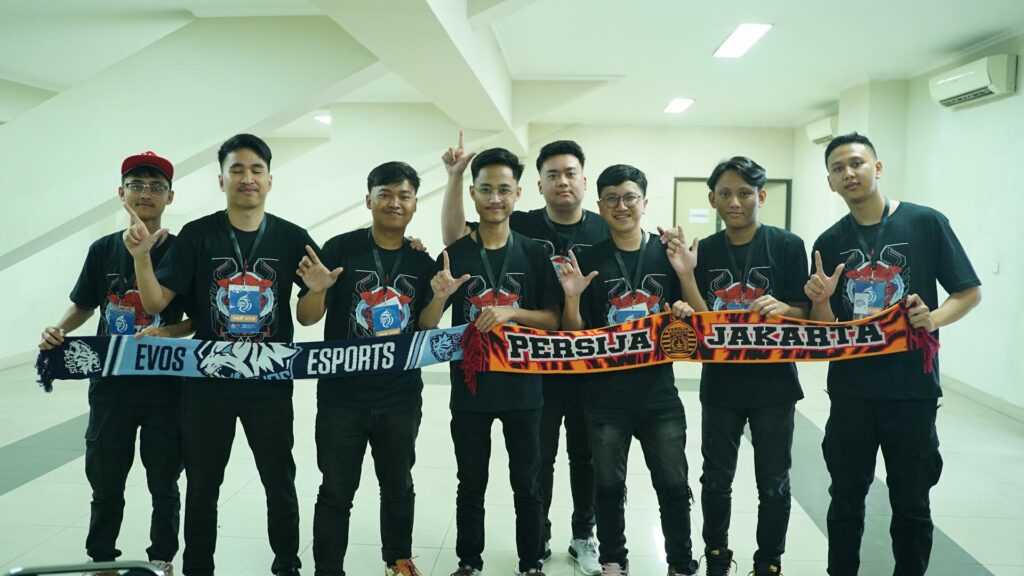 And the results are visible, starting to improve but have not changed the situation. That is why Junior then stated that S1NYO must be able to concoct the right lineup to accompany the strength of the Luxxy-Zuxxy-RedFace trio.
Setting the lineup is the main foundation of the game apart from talking about set up/momentum in battle. Hopefully in week 2, PJEV will show its best capacity with a really mature and fully prepared lineup.
---
3. Late game objectivity
Late game objectivity or difficulty in penetrating late game is a problem related to choosing the right rotation path.
Indeed, Persija EVOS dared to choose a drop zone which was considered high risk. However, the calculation in selecting the dropzone must be accompanied by the selection of the proper rotation path. If this is not the case, then El Dogee's information is valid that PJEV has difficulty entering the late game.
They could have been cut/sandwiched in the middle of the battle (mid-game) because the battle lines were too open. Or maybe stuck in the wrong momentum (beleaguered/cornered in a certain compound).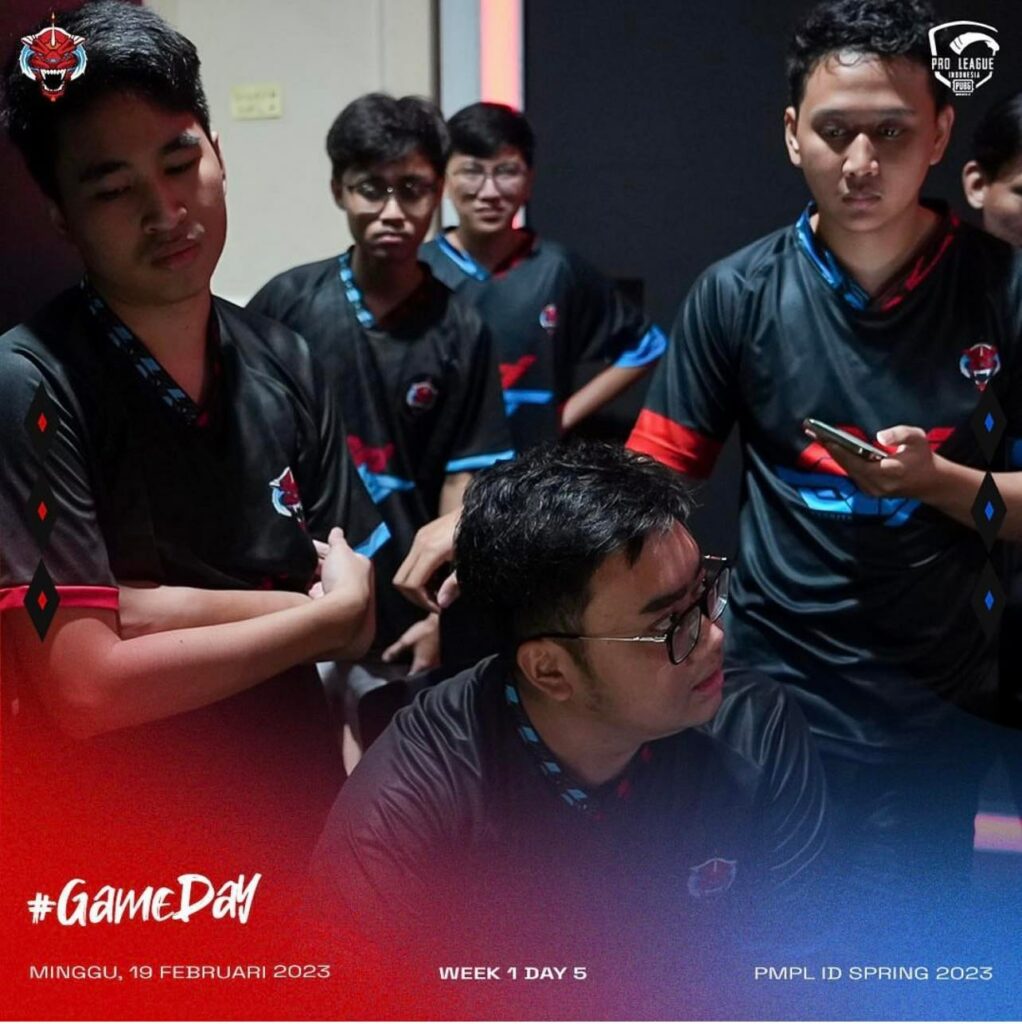 Talking about the method of setting up the war they want or how they take the momentum also affects the objectivity of the team.
S1NYO as a coach must be able to re-choose the right rotation path by calculating the percentage of risk they will receive with that route.
At least the three factors above are sufficient to answer the reasons for the poor performance of PJEV in week 1 2023 PMPL ID Spring based on the perspective of the casters.
Hopefully Persija EVOS can show a better game in week 2 and can show a team with tier-1 quality in the competitive PUBG Mobile scene.
Follow the official account ONE Esports in Facebook, Instagram And TikTok to get the latest esports news, results, transfer gossip and other daily updates.
READ ALSO: PMPL ID Spring 2023 schedule, results and how to watch