Prepare yourselves, VCT 2023 Pacific is coming soon.
The VCT 2023 Pacific Franchise League is officially joined by 10 partnership teams that have been selected by Riot Games some time ago.
As one of the parent Franchise League, Pacific was taken as a combination of several regions such as South Asia (India), APAC (South East Asia), Korea and Japan. All regions were merged into a new region called the Pacific.
Taking place in Seoul, South Korea, until early 2023, all partnership teams will be given time to clean up and complete their roster. The available time must be maximized because the 2023 VCT ​​policy is very strict.
Who are the list of teams and rosters that will take part in the VCT 2023 Pacific Franchise League? Check this out.
---
---
VCT 2023 Pacific Franchise League team list and roster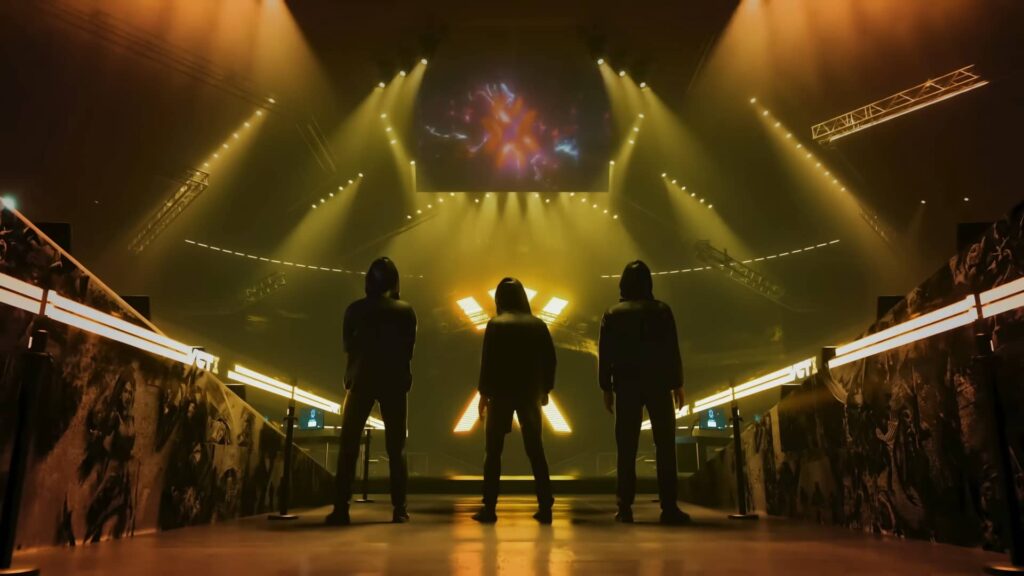 Currently, the 10 partnership teams in the VCT 2023 Pacific Franchise League are in the middle of improving and gathering their rosters. However, several teams that have registered since VCT 2023 have not made any changes at all.
Here is the complete list of teams and roster:
TEAM NAME
ROSTER LIST
1. DETONATION GAMING
1.Seo"SuggestsJae Young
2. Ryumon"ReitaOshiro
3.Tomoki"XnfriMoriya
4."Anthem"
5.Park"SeoldamSang Min
6. Shogo"TakejTakemori
7.Kim"HSKHae-Seong (Coach)
8. HirotakaMelofovia" Okazaki (Ast. Coach)
2. DRX VISION STRIKERS
1.Kim"StaxGu Taek
2. Goo"RBSang Min
3. Kim"MakoMyeong-Kwan
4.Kim"zestGi-Seok
5.Yu"BuZzByung Chul
6. Jung "Fox9Jae-Sung
7.Pyeon"TermSeon-Ho (Head Coach)
8. Kwon"Agency" Soon-Woo (Ast. Coach)
9.Kim"glowMin-Soo (Ast. Coach)
3. GEN. G ESPORTS
1.Kim"MeteorTae-O
2. Lee"k1ngSeung Won
3.Yu"TSTae-Seok
4.Yeom"ecoWang Ryong
5.Kim"SecretHa-Jin
6.Chris"ElmapuddyThebit (Coach)
7. LeeBailSung-Jae (Ast. Coach)
4. GLOBAL ESPORTS
1.Jordan"Ayrin"Hey
2.Park"BazziJun Ki
3. Ganesh"SkRossiGangadhar
4. Bhavin"HellRangersKotwani
5. Light "MONKEYNugraha
6.Kim"T3xture"Na Ra
7.Michael"WRONSKIWronsky
8. Pranav"KohliiiKohlii
9. Akhsay"KappaSinkar
10.Hong"EraserChang Pyo (Coach)
5. PAPER REX
1.Jason"f0rsakeNSusanto
2. Aaron"mindfreakLeonhart
3. Benedict "BenkaiTan
4. Khalesh"D4V41Rusyaidee
5. Wang "JingggJing-Jie
6. Patiphan "CigaretteSPersian
7. Alexandre "aleksSalle (Coach)
6. REX REGUM QEON
1.James"2GECoopio
2. Emmanuel "EmannMorales
3. Eroll"EJAYJule Delfin
4.David"Tea bottleMonangin
5. Saibani "fl1pzjderRahmat
6. Haggai "Lmemore"Christian Yesyurun Tewuh
7.Martin"Exiled Ewoks(Coach)
8. Luke "YbGroning (Analyst)
7. T1 ESPORTS
1.Kim"BeomjunBeom-Jun
2. ByeonMunchkinsSang-Beom
3.Joseph"Tire" Oh
4. Ha "SayaplayerWoo
5. Son"XetaHo
6. Lee"CarpeJae-Hyeok*
6.Yoon"autumnEu-Teum (Coach)
8.Cody"StunnerMacLeod (Analyst)
8. TALON ESPORTS
1. Thanamethk "CrwsMahatthananuyut
2. Itthirit"FoxzNgamsard
3. Panyawat "SushiboysSubsiriroj
4. Patiphan "PatriphanChaiwong
5. ApiwatgarnetSApirakkumal
6. Jittana"JitboySNonggam
7. Yuttanagorn "Zeus" Kaewkongyai (Coach)
9. TEAM SECRET
1.Jessie"JessieVashCuyco
2. Jayvee"DubstePPaguirigan
3.Jim"BorkuMTimbreza
4.Jeremy"JeremyCabrera
5. Lionel "LenneLim
6. AdrianinvyReyes
7.Evan"warbirdsOlzem (Coach)
10. ZETA DIVISION
1.Kojis"LazUshida
2. Tomoaki"crowsMaruoka
3. Yūma"deptHashimoto
4. Shota"SugarZ3roWatanabe
5. Tent "TENNN"Asai
6. Ryo"barceTakebayashi
7. YuyajuniorsSawada (Coach)
8. Hibiki"XQQ" Motoyama (Ast. Coach)
For the record, it is still possible for each team to make roster changes and we will update everything that changes later. For some teams that have a fixed list of players and do not change their roster composition, it is still possible to add players.
READ ALSO: Prepare your wallets, Valorant Night Market is back!