For the first time, the 2023 VCT ​​Masters will be held outside of Europe!
The VCT Masters 2023 is one of the world class Valorant tournaments included in the Valorant Champions Tour series in 2023.
However, discussing the Valorant Champions Tour in 2023 is certainly different from the series in 2022. As we know, there will only be one VCT Masters 2023 event that will be held.
This change is broadly influenced by the presence of the VCT 2023 Franchise League which will be held in 3 different regions namely the Pacific, EMEA and America.
---
---
The VCT Masters 2023 event can be said to adopt the timeline format of Riot Games' best-selling game, namely League of Legends, where every year, in the middle of the year, a Mid-Summer Invitational (MSI) is held.
It is also believed that the Mid-Summer Invitational is a standardized format with the 2023 VCT ​​Masters so that there will no longer be 2 Masters events.
As host, the VCT Masters 2023 has been announced to be held in Tokyo, Japan, and marks the first time the Masters has been held on the Asian continent.
---
VCT Masters 2023 was held in Tokyo, Japan, giving new history to the VALORANT tournament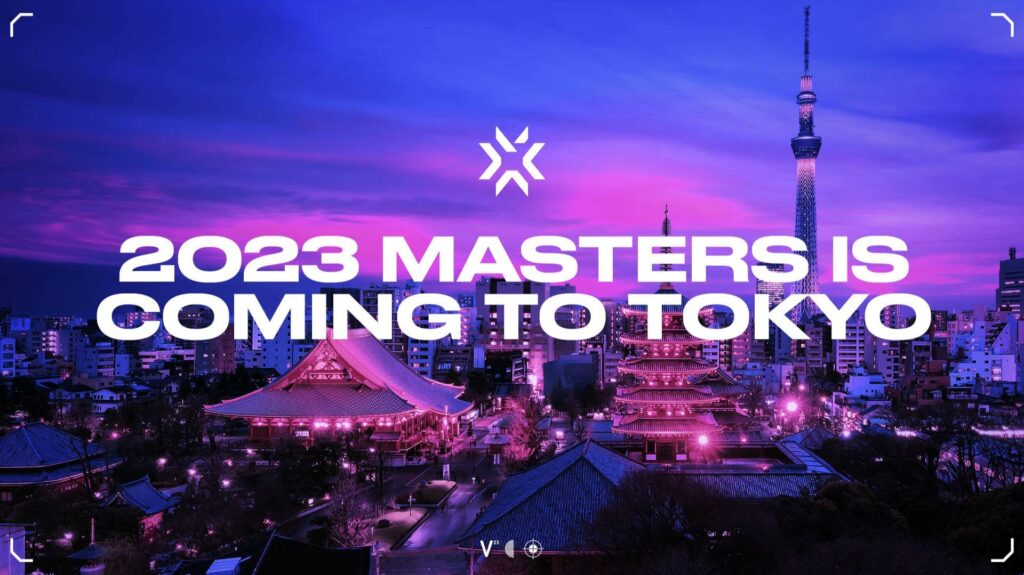 The announcement regarding the VCT Masters 2023 was made at the Riot Games ONE PRO Invitational in Yokohama, Japan, (24/12).
The Invitational was attended by 5 professional teams consisting of FNATIC, DRX, ZETA Division, Paper Rex and Detonation FocusMe.
4 teams from VCT 2023 Pacific and 1 team from VCT 2023 EMEA competed in a charity event or only Friendly Match. However, in front of the thousands of Valorant fans who attended the event, Riot Games presented a surprise.
VCT Masters 2023 will be held in Tokyo, Japan in the middle of next year. Suddenly, the fans welcomed the news that was conveyed.
So far, the VCT Masters have always been held on the European continent, including Reykjavik, Iceland, Berlin, Germany, and finally in Copenhagen, Denmark.
Most recently, VALORANT Champions 2022 was held in Istanbul, Turkey as Riot Games seeks to reach fans outside of Europe.
Reflecting on this announcement, it seems that Tokyo was chosen because of the extraordinary enthusiasm of its fans. This can be seen from how the VCT Challengers Japan event was held in June 2022.
The enthusiasm of the fans exploded as the top games, namely the ZETA Division and NORTHEPTION took place. Of course, this is a positive signal that VALORANT is very popular with fans in the region.
Any changes to the VCT Masters 2023 will most likely be announced by Riot Games throughout 2023.
READ ALSO: VCT Challengers Indonesia Split 1: Schedule, match results and how to watch