Turn off OHMYV33NUS, ECHO open MPL PH S11 with victory.
A big war broke out in the opening match of MPL PH Season 11 where two of the Philippines' strongest MLBB teams, namely ECHO and Blacklist International, were forced to beat each other on the first day of competition, Friday (17/2) afternoon WIB.
Blacklist stepped into the arena as the defending champion of MPL PH while his opponent ECHO opened the tournament with the status of world champion in Mobile Legends: Bang Bang after winning the M4 World Championship in Jakarta.
The duel between the two teams was not just a matter of winning and losing, but prestige as the two big Filipino teams was at stake and at the end of the ECHO match, which fielded a world champion squad, they managed to win with a landslide score of 2-0.
Simple way to ECHO turn off OHMYV33NUS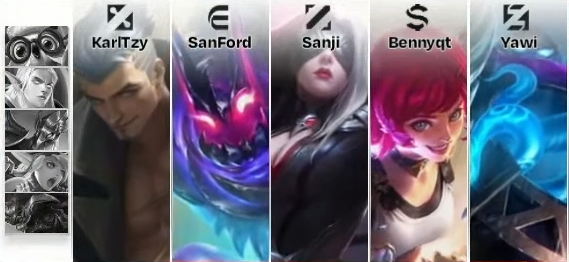 The battle between the two teams has been tough since the pick and draft phase and ECHO didn't waste the opportunity to ban identical heroes OHMYV33NUS. Without hesitation, the 4 Blacklist star heroes were immediately crossed out of the Land of Dawn, namely Diggie, Estes, Kaja and Lolita while another ban aimed at Hanzo.
---
---
The ban on Hanzo is quite interesting considering that several times this assassin hero has been used as a roamer. In this condition, OHMYV33NUS had no choice but to use Faramis. On the other hand, ECHO managed to get meta heroes such as Fredrinn, Gloo, Pharsa, Beatrix and Atlas.

As a result, in the first game ECHO was able to run rampant and won the first game in a very short time, namely 11 minutes 30 seconds and their tire strategy against OHMYV33NUS heroes has proven to be effective if you look at the player's KDA.
The situation in the first game was more or less repeated in the second. ECHO killed four OHMYV33NUS heroes in the draft and pick phases, plus a final ban on Claude.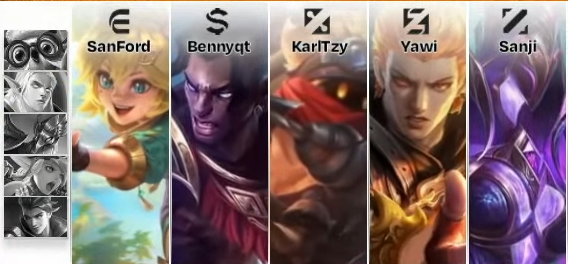 The battle between the two teams in the second game was more fierce, the audience's emotions became like a roller coaster because the two teams took turns applying great pressure and had the same chance to win the game, but in the end ECHO proved their quality by sealing victory with a score of 20-17 in time 24 minutes 41 seconds.
Above all, in the match earlier ECHO proved that in fact to beat up a team as strong as the Blacklist can be done by turning off OHMYV33NUS through the respect ban even though that one method is not enough because individual and team performance as a whole in executing the strategy that has been set is a far-reaching factor. more important.
uti official account ONE Esports in Facebook, Instagram And TikTok to get the latest esports news, results, transfer gossip and other daily updates.
READ ALSO: MPL PH S11 Schedule: Format, results and how to watch