More colorful! Check out the latest PUBG Mobile special 5th anniversary update here.
Check out the latest PUBG Mobile Update version 2.5 below.
Celebrating PUBG Mobile's 5th Anniversary, there are a series of updates (updates) coming for the players. PUBG Mobile is launching a version 2.5 update themed to celebrate the 5th Anniversary of PUBG MOBILE starting March 16, 2023.
Later there will be 3 new game modes: Imagiversary, World of Wonder and Nusa Tycoon which are ready to provide a new experience at PUBG Mobile.
---
Various features in the latest PUBG Mobile update
Anniversary themed gameplay: Imagiversary
The latest PUBG Mobile update to enliven Anniversary 5th, PUBG MOBILE release area, items, and a new themed feature available March 18, 2023 02:00 (UTC+0) to April 19, 2023 23:59 (UTC+0) on the Erangel and Livik maps.
---
---
The latest PUBG Mobile updates that are present at Imagiversary are divided into the following elements:
ImaginationPlaza: A large 110×110 area filled with chests. Conquer all four locations with small chests to fight over the large chest in the middle. Strengthen yourself with a variety of sophisticated supplies in it.
ImaginationDistrict: A medium-sized 60×60 area, filled with supply rewards that can be obtained by conquering the location. Strengthen yourself with some advanced supplies in it.
THEMED GAMEPLAY ITEMS AND FEATURES
New Item – Shield Stone: These items can be found in chests and scattered throughout the map. Items have 3 forms. Once used, this item creates a wall made of stone blocks that can be used as a shelter or a bridge. This item can also be used as a lift if placed under the player's feet.
New Item – Portable Trampoline: Items can be picked up from the ground or found in chests. Place this item and touch it to jump in the air and quickly move between places.
New Item – General Purpose Cannon: Items can be picked up from the ground or found in chests. Put it items this is for catapulting yourself at medium range or throwing various hand grenades at a longer range than throwing hands.
New feature – Supply Converter: Available at the start of the battle. Use this tool to get 1 new supply by converting 2 existing supplies. In addition to the usual Classic Mode supplies, supplies can also be converted into items from previous seasons or even items latest.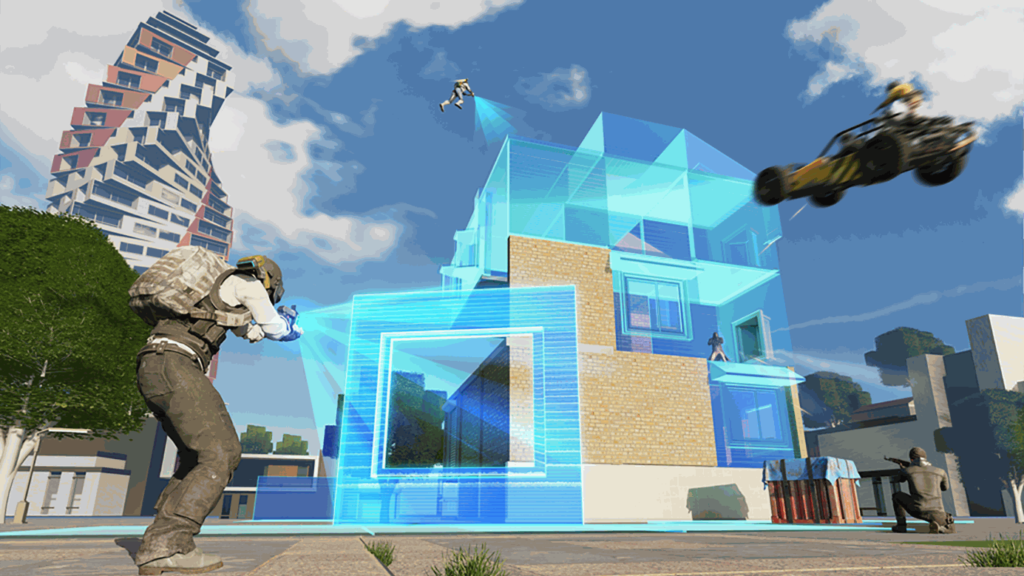 New mode: World of Wonder
The latest PUBG Mobile update brings the World of Wonder mode is a game mode player-made custom like never before. Some of the changes in the latest PUBG Mobile update for this feature are as follows:
NEW MAP TEMPLATES IN VARIOUS SIZES
Bird's Perch: blank map template size 100×100.
Coral Reefs: blank map template size 300×300.
Jade Realm: 500×500 blank map template.
Erangel: 8000×8000 blank map template.
The four templates can be used to create gameplay new and can be built at will.
A FUN DIY GAMEPLAY EXPERIENCE
In the latest PUBG Mobile update, players can use available objects, decorations, and buildings to create their own custom maps. Add Device Gameplay to create a variety of experiences gameplay which are interesting! Free the Creator's imagination to create gameplay which are varied and allow you to try out the gaming experience PUBG MOBILE all new! (Gameplay which actually depends on the work available)
---
Weapon and vehicle customization
Several weapons are getting adjustments and updates in the latest PUBG Mobile update version 2.5, namely:
1. NS2000: has been added to Livik.
2. DP28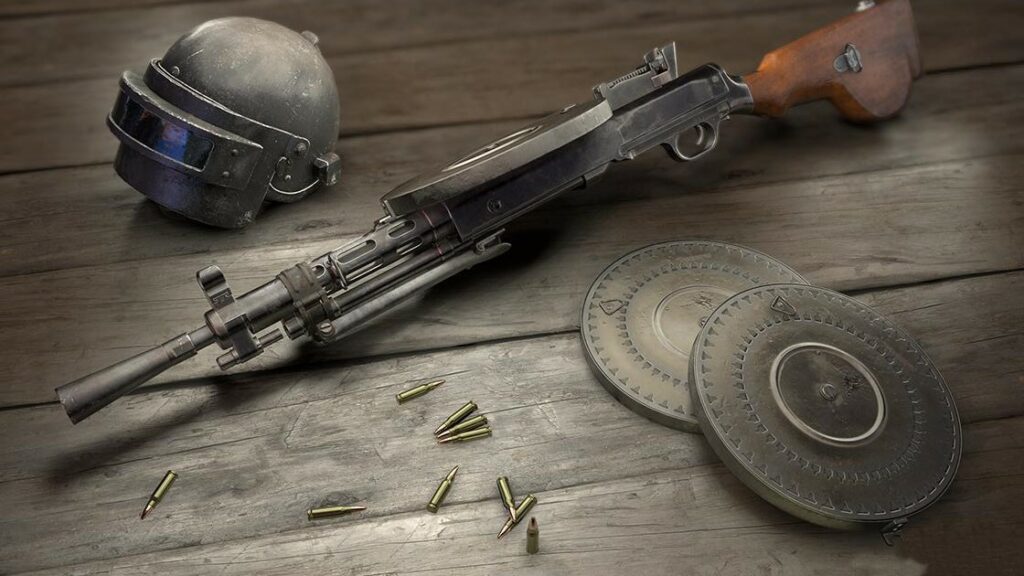 The DP28's ammo load has been increased. Now, the magazine immediately contains 47 bullets when taken.
DP28 moment accuracy hip fire improved.
DP28 damage to limbs increased.
The running speed when wearing the DP28 is slightly increased.
3. M249
damage the basic M249 is slightly improved.
Horizontal and vertical recoil when firing the M249 is reduced. Slightly improved recoil recovery.
The intensity of muzzle movement when firing using the M249 is reduced.
4. New tactical gear and slots: Components GunShield can be installed to DP28 and M249. Once installed, GunShield will open automatically when players lie down and use DP28 or M249. Items it can hold the opponent's shot.
5. Weapon animation adjustments:
S1897, DBS, Win94, Kar98K, Mosin-Nagant, M24, and AWM load animations improved.
Weapon inspection animation added to all weapons other than pistols, crossbowand weapons melee.
6. Vehicle placement adjustments: Monster Trucks has been added to Miramar.
---
New gameplay: Nusa Tycoon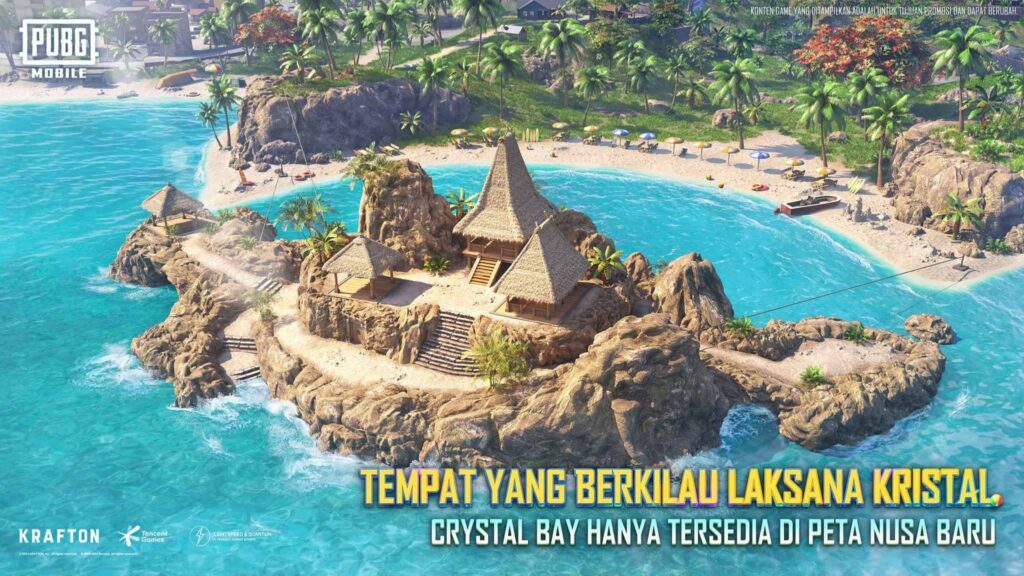 The latest PUBG Mobile update brings Nusa Tycoon gameplay available from 16 March to 14 May 2023 23:59 (UTC+0). The following is detailed information about Nusa Tycoon.
During events, each player gets their own island. Spend Nusa Coins to upgrade buildings on the island to increase the Prosperity of the island.
The island consists of 3 main buildings which will change shape when upgraded by the player.
Regal Resort: This resort is located along a stretch of beach in the southeastern corner of the island. These buildings generate a certain amount of income each day based on the level. Players can work at a friend's Resort and help them run their business. That way, owners and workers will get additional Nusa Coins. The higher the Resort level, the more friend slots to be hired at the Resort, up to a maximum of 5 friends.
Mysterious Cavern: Mysterious Cavern is located on the west side of the island. Players can play treasure hunting mini-games in the Cavern to get Nusa Coin Chests and Collectible Items. The better the Collection, the more Prosperity of the island will also increase. Collectible Item Spawn Frequency will increase as Cavern level increases.
Cargo Terminal: The Cargo Terminal is on the north coast of the island. Cargo Terminal increases the Prosperity of the island by giving a Prosperity percentage bonus.
As the island's Prosperity increases, the island button icon in the Lobby will also change. Manage the island and upgrade buildings to unlock more advanced views during the event!
---
New season: Cycle 4 Season 11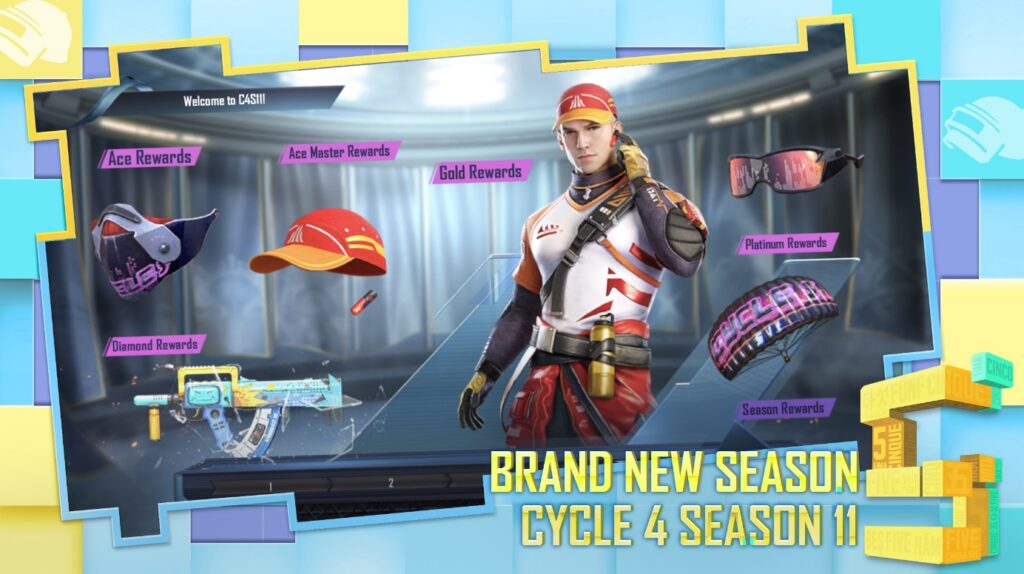 The latest PUBG Mobile update brings information on changes to cycle 4 Season 11 will be available from March 21, 02:00 (UTC+0) to May 22, 2023, 23:59 (UTC+0). Here are the rewards and optimizations that will be available in this new season!
New Legendary Rewards: C4S11 Glasses, C4S11 Suit, C4S11 Parachute, C4S11 – Groza, C4S11 Mask, and C4S11 Bandana.
Tier protection displayed in the Lobby has been optimized. The special icon will be used in the next battle.
The appearance of the Season Store has been optimized. In addition to the general view details, we've also added highlights on the current season's items.
Season Recaps can now be shared across Moments and Clans.
So how's it going guys? Come on, log in and get the latest PUBG Mobile update right now and enjoy the new features above.
Follow the official account ONE Esports in Facebook, Instagram And TikTok to get the latest esports news, results, transfer gossip and other daily updates.
READ ALSO: PMSL 2023 schedule, format, results and how to watch