ONIC Esports' defeat to RRQ was a valuable lesson.
ONIC Esports returned to winning ways in the match against Alter Ego this afternoon. The leader of the MPL ID S11 regular season standings doesn't seem to be lost in the previous match.
Exactly the day before, the Yellow Hedgehog team suffered their first defeat in the regular season which also broke their streak of nine consecutive wins.
There were those who thought that breaking the long win streak would have a big impact on the team, but in fact the performance in the match against Alter Ego said otherwise.
They still appear consistent with the disciplined style of play that ONIC always displays throughout the regular season. Even the match ended with a landslide score of 2-0.
---
---
Valuable lesson behind ONIC Esports' defeat to RRQ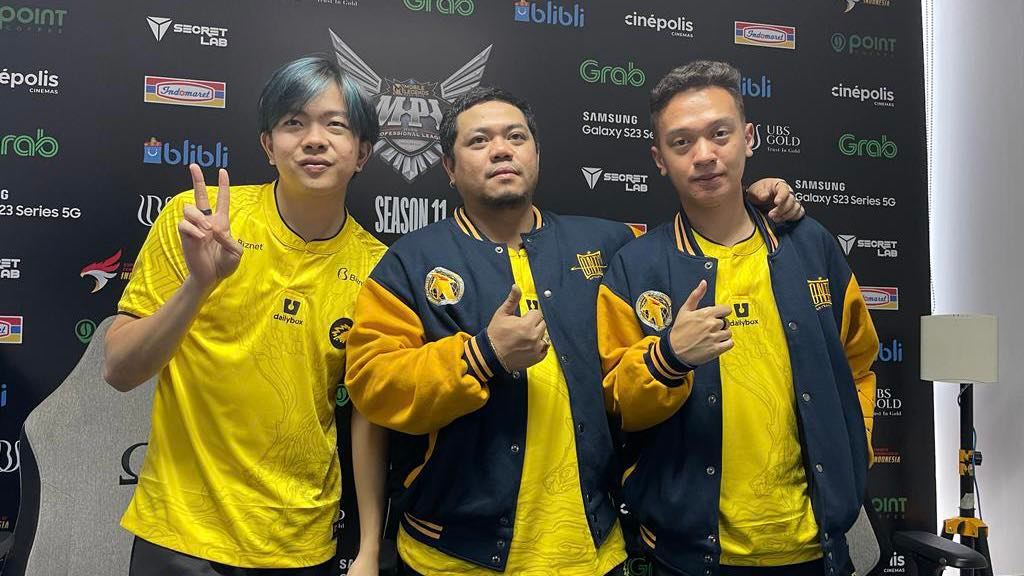 The victory over Alter Ego is enough to confirm that ONIC has not faltered in the slightest after losing to RRQ. This proves that their mentality is very stable in pursuing their ambition to become MPL ID back-to-back champions.
Precisely defeat to RRQ giving a valuable lesson to Kairi cs, coach Yeb revealed that this failure made them realize what ONIC Esports was lacking.
"The defeat by RRQ made us aware of the team's shortcomings. I'd rather lose in the regular season than fall in the playoffs," said Yeb.
On the other hand, the success in the match against Alter Ego reminds us of how beautiful victory can be. Butsss said winning kept them excited to gain victory in the next game.
"Winning can be addicting. On the positive side, it keeps us motivated to keep winning," explained Butsss.
Now, the 10 wins that ONIC Esports have won have ensured they advance to the next round. Can Raja Langit become the second team to win back-to-back MPL ID champions?
Follow the official account ONE Esports in Facebook, Instagram And TikTok to get the latest esports news, match results, transfer gossip and other daily updates.
READ ALSO: MPL ID S11 schedule, format, results and how to watch