PB ESI clarified the situation behind MPL ID's apology regarding the organization of the 10th season of the league.
News regarding MPL ID's (MPL Indonesia) apology to the Indonesian Esports Executive Board (PB ESI) caused an uproar throughout the social media universe.
It is known that last Sunday (29/1), MPL ID's apology emerged on social media Twitter and was then widely discussed on social media Instagram. Starting from several people, to several media outlets responding to the tweet from the MPL Indonesia account.
The contents are quite clear and valid, regarding MPL ID's apology for organizing the 10th season of the league which has not yet applied for a permit from PB ESI. Upon MPL ID's apology to PB ESI, the public then made various negative responses without knowing the cause of this.
Representing PB ESI, Secretary General (Secretary General) Frengky Ong and Special Staff of Secretary General PB ESI, Debora Imanuella spoke about the chaos that had occurred.
---
---
Regarding MPL ID's apology, Frengky through his Instagram account emphasized that PB ESI complies with Law no. 11 of 2022 regarding regulations regarding sports in Indonesia.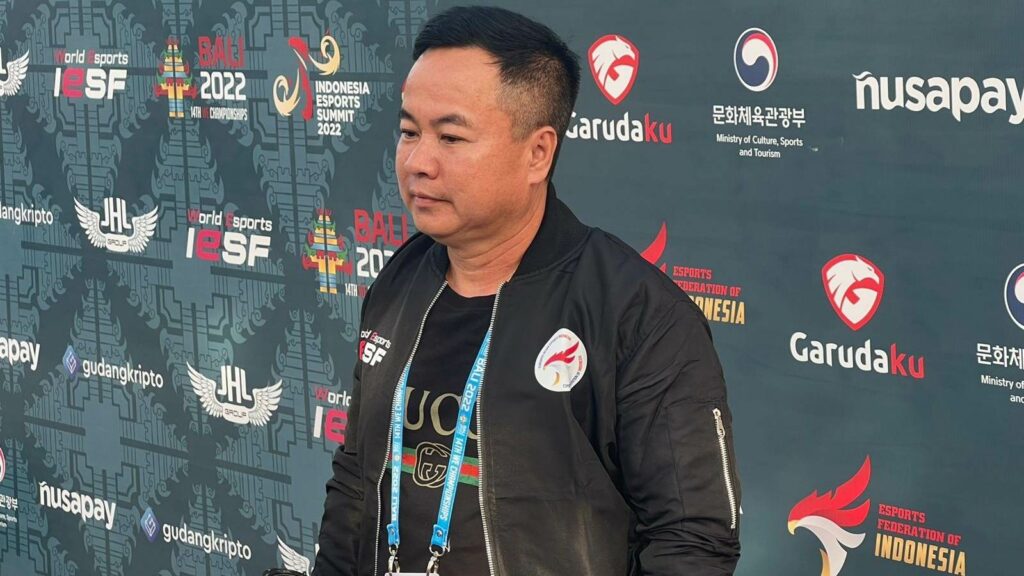 The law states that all sports events, competitions, leagues and tournaments in Indonesia must obtain permission from the governing body/organization of the respective branch where esports, must obtain a permit from PB ESI.
In more detail, Debora as a special staff of the PB ESI Secretariat explained through her Instagram account separately.
---
MPL ID's apology is a follow-up to the implementation of Law No. 11 of 2022 concerning Sports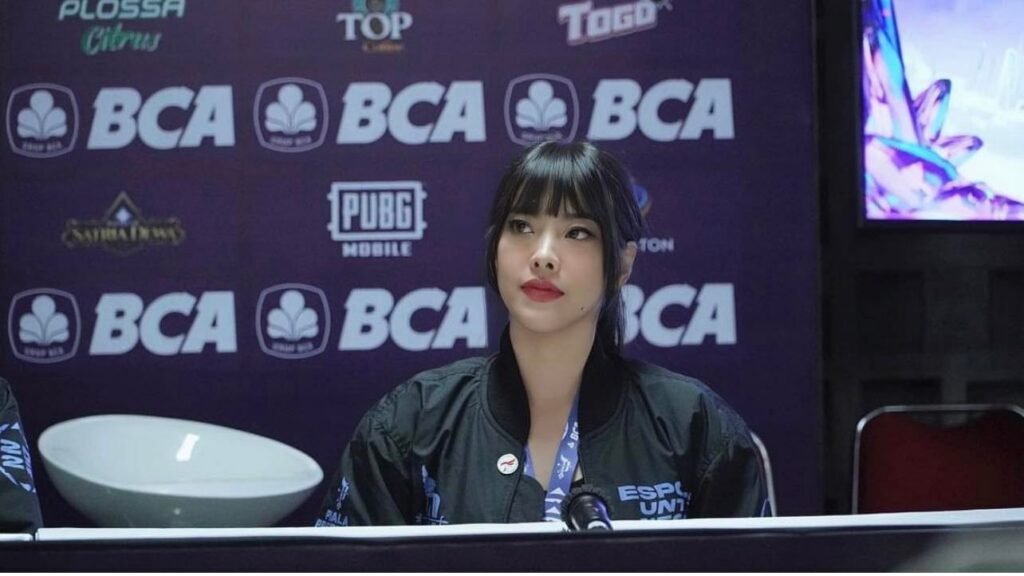 Debora explained that MPL ID's apology was actually a form of appreciation from Moonton Indonesia as the organizer of MPL regarding the Sports Law.
"Thank you MPL and Moonton for wanting to follow and comply with Law No. 11 of 2022 which was passed by the DPR and signed by the President of the Republic of Indonesia with the aim of benefiting the Indonesian esports ecosystem. Where Esports has been included in the Scope of Achievement Sports (Article 17)," wrote Debora.
He then answered public questions regarding why the previous MPL seasons ran without anything related to the Sports Law.
Debora explained that Law No. 11 of 2022 was passed on March 16 2022 where MPL ID S9 has been implemented since February 12 2022.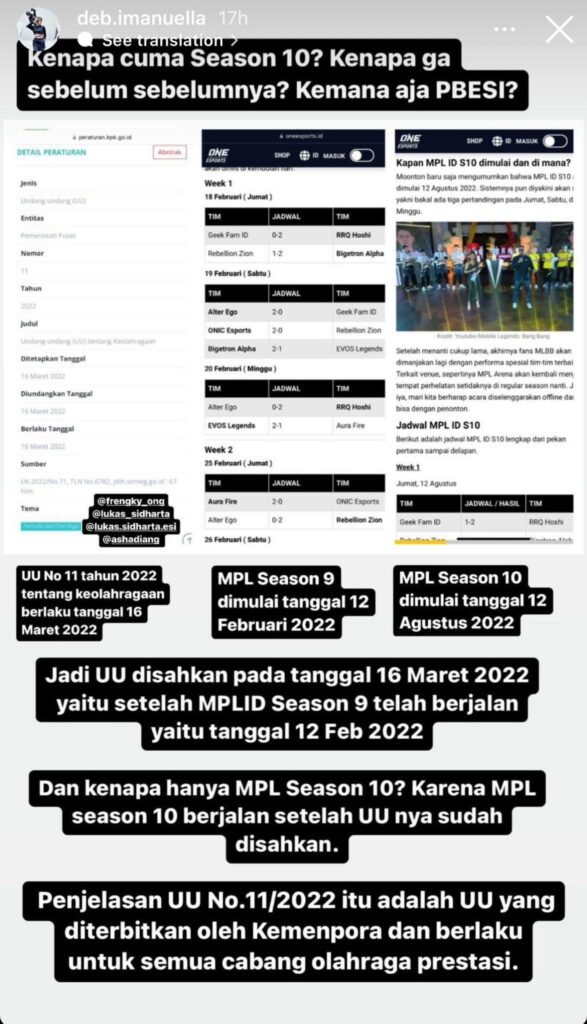 "Why only Season 10? Why not before? Where did PB ESI go? So the law was passed on March 16, 2022, which is after MPL ID Season 9 has been running, namely February 12, 2022,"
"And why only MPL Season 10? Because MPL Season 10 runs after the law has been passed. The elucidation of Law No. 11 of 2022 is a law issued by the Ministry of Youth and Sports and applies to all branches of achievement sports," he continued.
Debora ended her explanation by emphasizing that MPL ID's apology to PB ESI was not a mistake. PB ESI only implements and complies with Law No. 11 of 2022 as a form of nationalism in the interests of the Nation and State.
"What PB ESI has done by complying with the Sports Law No. 11 of 2022 is a form of nationalism where the interests of the nation and state are MOST IMPORTANT than personal interests," he concluded.
Follow the official account ONE Esports in Facebook, Instagram and TikTok to get the latest esports news, match results, transfer gossip and other daily updates.
READ ALSO: Complete list of MPL ID S11 participating team rosters