ONE Esports tries to create Team of the Week 1 MPL ID S11 contains the players who are rated as the best in their respective roles. Who are they?
The change in format that was implemented for the regular season this time made week 1 of MPL ID S11 present nine matches last weekend. Apart from Bigetron Alpha and Aura Fire who have played three times, the other teams have played two matches each.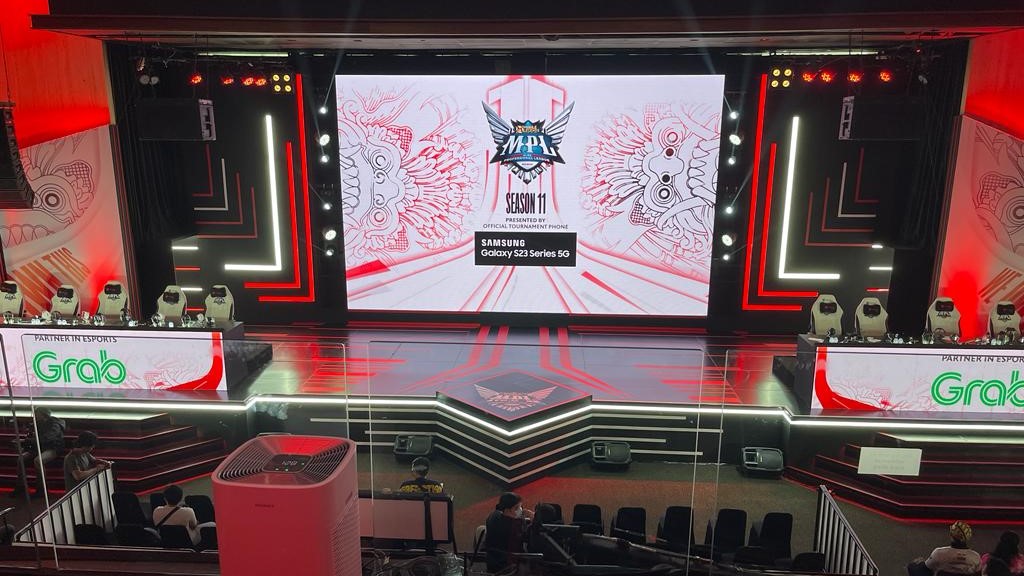 Of the 21 games that took place in the nine matches, MPL Indonesia's stars who appeared successful delivered captivating performances. However, of course some of them deserve to be called the best.
If Moonton or the organizers of MPL Indonesia have determined that their Team of the Week 1 will be all EVOS Legends players thanks to their performance as a team, but of course there are several other players who also deserve to be put forward in each role.
Through this article, the ONE Esports editor tries to compile a list of the best players to be included in the MPL ID S11 Team of the Week 1. Agree or not? Everyone has the right to have an opinion.
---
---
Team of the Week 1 MPL ID S11, confused about choosing Saykots or Lemon
Roamers: Baloyskie (Geek Slate)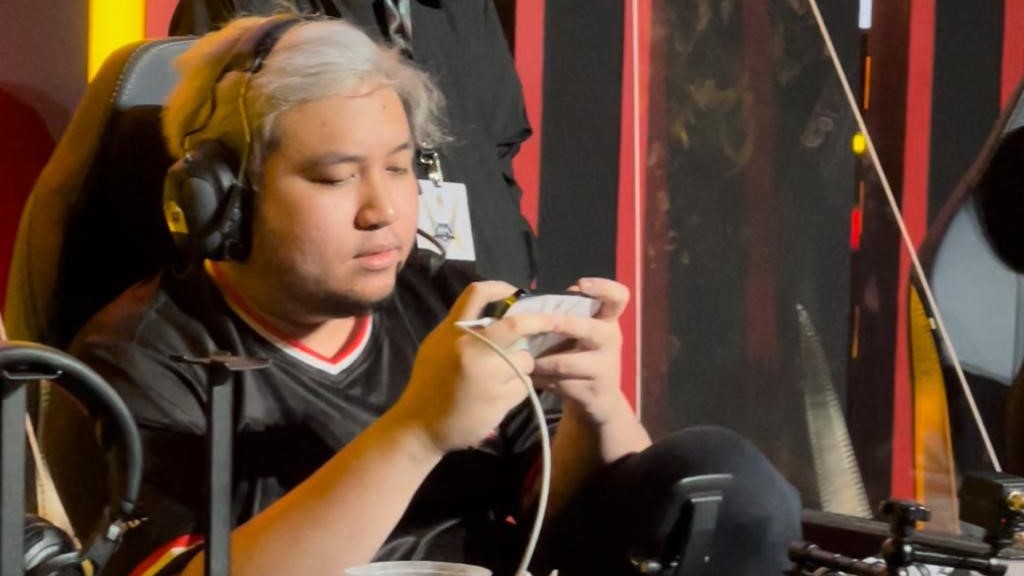 Of the many great roamer acts in week 1 of MPL ID S11, we chose Baloyskie as the best. The Roamer Geek Slate is really capable of being a differentiator for his team.
In his first game in MPL ID S11 against ONIC Esports, Baloyskie had the opportunity to play one of his signature heroes, Natalia.
Even though he is a roamer, he has succeeded in giving a lot of vision to his teammates and as the executor in team fights, so he managed to get KDA 8/4/8 and led the team to victory in the first game over ONIC.
After that, the performance of this player from the Philippines using Franco and Ruby also could not be ruled out, even though in the end they had to admit ONIC's advantage with a score of 1-2.
In the second match against Aura Fire, Baloyskie, who played Kaja twice, also succeeded in helping his teammates win. Several of his initiatives succeeded in determining the 2-0 victory and the first for Geek Slate this season.
---
EXP laner: Saykots (EVOS Legends)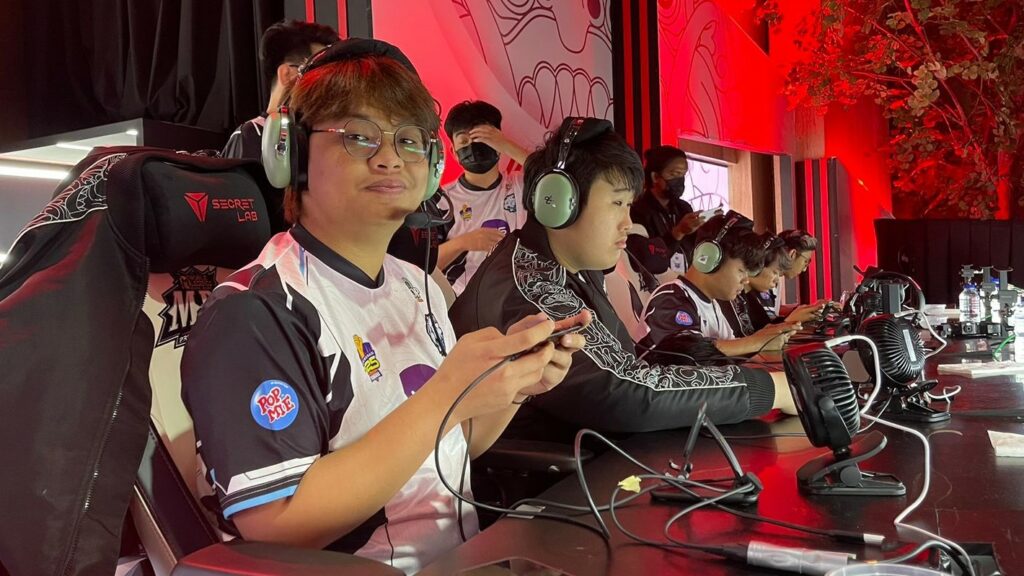 For the EXP laner position, ONE Esports decided to choose Saykots as the best. There are so many actions that can make it easier for EVOS Legends to win when they meet Rebellion Zion and Alter Ego.
Playing with four different heroes, he really succeeded in showing his quality, especially in team fights. Not infrequently his initiation succeeded in making it easier for teammates to ravage the opponent's defense.
Even in the second game against Alter Ego, Saykots, who played Yu Zhong, presented an extraordinary 1v5 montage action and successfully avoided his team from a potential defeat.
This action was an initiative to help Dreams, who played Kadita, to be able to take down Raizel's Harith. The help from Yu Zhong belonging to the Saykots also succeeded in producing results.
But after that, Saykots' Yu Zhong was left behind in the crowd of four other Alter Ego players. But he succeeded in buying time and absorbing all the damage from the opponent, even dropping Rasy's Ruby, before he finally fell too.
This moment can be said to be a savior for EVOS Legends from defeat, because they had previously lost Tazz, Hijume, and Branz. If the initiation drops Harith and the time delay fails, it is not impossible that AE will immediately break into their base to ensure victory.
---
Midlaner: Clay (RRQ)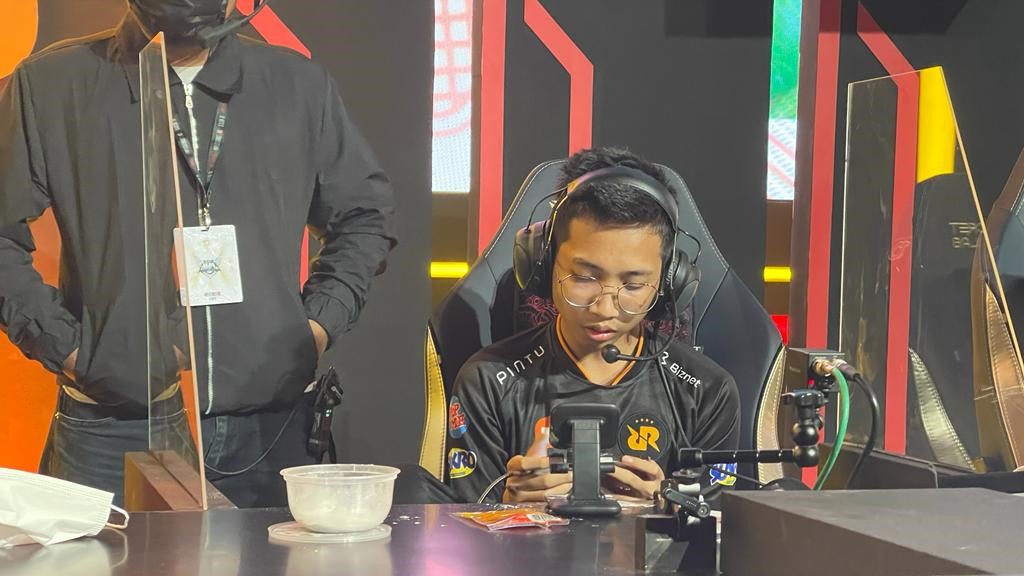 Choosing the best player in the midlaner position is never easy. However, based on ONE Esports' observations of the many great actions of the players in this position throughout week 1 of MPL ID S11, Clay from RRQ deserves to be put forward.
There are not many variations on the use of the hero himself. Of the four games he played, he used Pharsa three times and the rest was Lylia. However, his great performance and contribution in the game formed the basis for this selection.
Not infrequently Clay succeeds in being able to bring calm in the midlane and succeeds in being a source of damage for the team in team fights. The decision to use skills and the placement of their positions in play deserves thumbs up.
The toughest match for Clay during week 1 of MPL ID S11 was the second game against Alter Ego. If in the previous three games each he was dropped by his opponent only once, this time it was quite difficult for Pharsa to play, so he had to wait to respawn five times because he was always the main target for the opponent.
Even so, his influence on RRQ's victory in that game cannot be ignored. Even in the last team fight in the game, where he managed to get knocked down at the start for being the main target, he managed to buy a lot of time and forced the Alter Ego players to use five ultimate source skills just to bring him down.
This was successfully used by the other RRQ players to scoop up Alter Ego players one by one until the situation became 2v2 and they managed to end it victorious, thanks to the help from Clay who had respawned and arrived at the opponent's base.
---
Goldlaner: Branz (EVOS Legends)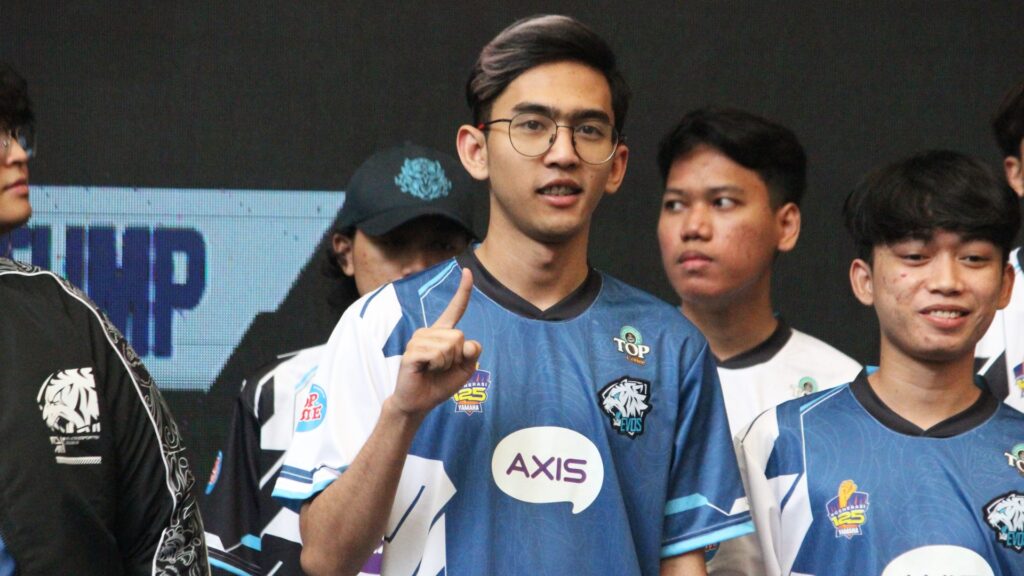 The best goldlaner position during week 1 of MPL ID S11, of course, belongs to Branz. Without undermining the great actions of other players, the great performance of the EVOS Legends goldlaner is quite difficult to put aside.
Out of the four games played with EVOS Legends throughout week 1 against Rebellion Zion and Alter Ego, Branz has always been the most kill contributor for his team. Playing with Brody, Moskov, and Karrie (2x) made him always able to be the foundation of the team and one of the determinants of victory.
As the team's main source of damage, the player is always able to make a big contribution thanks to a series of decisions and precise positioning that all Marksman players really need.
This is also what made the MPL ID organizers award the MVP match title to the former Bigetron Alpha player twice when EVOS Legends faced Rebellion and AE. Thanks to this, he was also chosen as MVP week 1.
This achievement certainly means a lot to him, especially after he has been absent from MPL ID for the last two seasons.
---
Jungler: Kairi (ONIC Esports)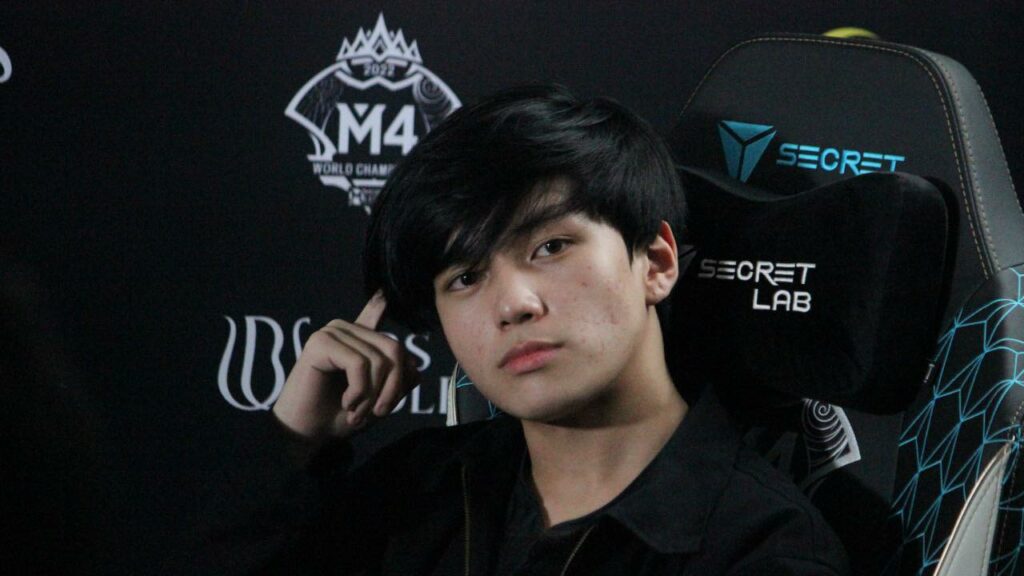 Despite winning two wins, ONIC Esports' performance throughout week 1 of MPL ID S11 is still far from Sonic's expectations. They always seem to find it difficult to win when they hope with Geek Slate and Bigetron Alpha.
After falling behind in the first game against Geek Slate, ONIC Esports did manage to get back up. But at least the three game wins that they managed to achieve, were obtained by way of a comeback.
From the hard wins that ONIC got in the first week, Kairi's contribution in playing more jungler tanks was very big for the team, both for absorbing damage, supporting the cores, and also getting kills.
Meanwhile, when he was entrusted with playing an assassin jungler like in the second game against Bigetron Alpha, Kairi's ferocity in playing was unquestionable and deadly. This is what makes him deserve to be called the best jungler in the first week.
---
Honorable Mention: Lemon (EXP laner, RRQ)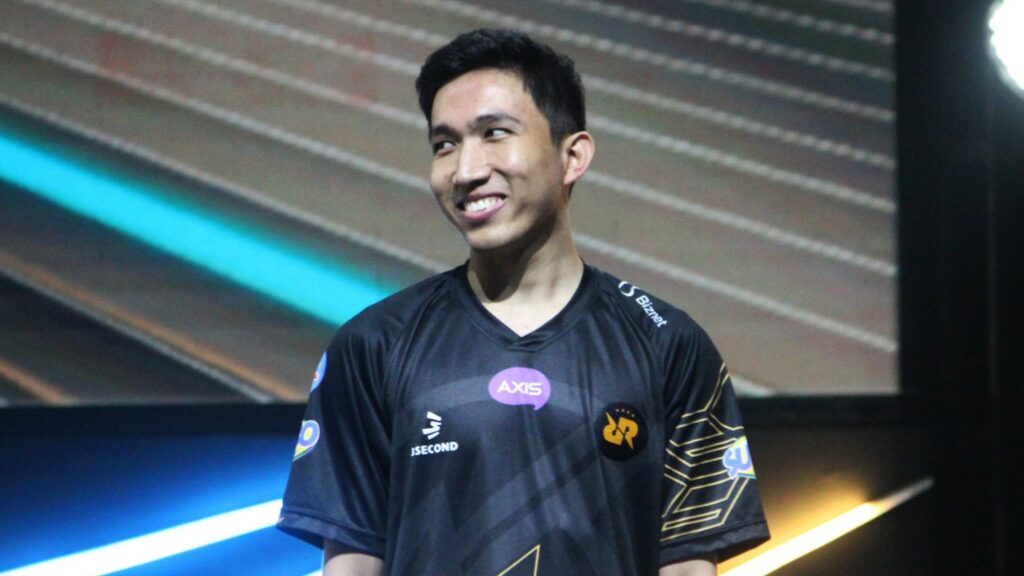 As mentioned earlier, ONE Esports has quite a hard time choosing players in the EXP laner position to choose between Saykots and Lemon. Because these two players really deserve to be included in the Team of the Week 1 MPL ID S11.
Lemon's performance as RRQ's new EXP laner in the first week has successfully garnered a lot of praise. His actions in the Land of Dawn were also very important for RRQ's success in winning two perfect wins against Bigetron Alpha and Alter Ego.
Even though the EXP laner role is nothing new for Lemon, he only returned to this role after R7 decided to take a break after the M4 World Championship. This means that Lemon doesn't have much time to adapt again to his old role.
Nevertheless, Lemon managed to show his great quality. He also seems to have a wide hero pool in this role by playing four different geros in the four games he plays, namely using Gloo, Edith, Masha, and Fredrinn.
As an offlaner, Lemon has more freedom to initiate and mess things up or just zone the opposing team's back line so that his teammates can more easily do team fights.
Due to the importance of Lemon's role, he was even chosen as the MVP in the RRQ vs Alter Ego match. This was due to his great game using Masha in the first game which successfully prevented AE from doing much, so he has a KDA of 6/0/5.
The return of Lemon as RRQ's top choice also succeeded in reviving the atmosphere of the competitive MLBB Indonesia scene. There will be many things that MLBB fans in the country can look forward to from their action in the Land of Dawn in the coming weeks.
Follow the official account ONE Esports in Facebook, Instagram And TikTok to get the latest esports news, match results, transfer gossip and other daily updates.
READ ALSO: MPL ID S11 schedule, format, results and how to watch