Want to be part of the MLBB Indonesia national team at the 2023 SEA Games! What made Tazz choose to be humble?
Jungler EVOS Legends, Tazz, became one of the players selected to take part in the national selection, aka the national selection for the Indonesian MLBB national team for the 2023 Cambodia SEA Games. Speaking of opportunities, big enough for him to be selected to enter.
Based on the initial announcement from PBESI that a total of 19 players took part in the Indonesian MLBB national team selection. Tazz became part of it and became one of three other junglers like Alberttt and Sutsujin.
Roamers: Dreams, Vyn, Kiboy, KYY
Junglers: Alberttt, Tazz, Sutsujin
Midlaners: Hijume, Udil, Clay, Sanz, Drian
Goldlaners: Branz, Skylar, CW
EXP Laners: Saykots, Butsss, Fluffy, Luke
The number of players has also increased along with the presence of Lemon. It is not yet known which players will follow, especially in the jungler role.
With "only" having two competitors in this role, the chance for the owner of Darrel Jovanco Wijaya's deep instincts to be chosen is also very large. Aside from his abilities, he is also very well known and knows the coach, Zeys, and has just proven he can contribute gold to Indonesia at the IESF WEC 2022.
Regarding his participation in this national selection, the player admitted that he really wanted to be part of the Indonesian national team roster for the 2023 Cambodian SEA Games. But about the opportunity to be elected, he chose to be modest.
"If you say you want to take part in the SEA Games, you really want to. But it all depends on (assessment) right and there are still players who are better too. Surely the players who will be chosen are the best," he exclusively told ONE Esports.
---
---
Prediction of the main roster for the MLBB Indonesia national team according to Tazz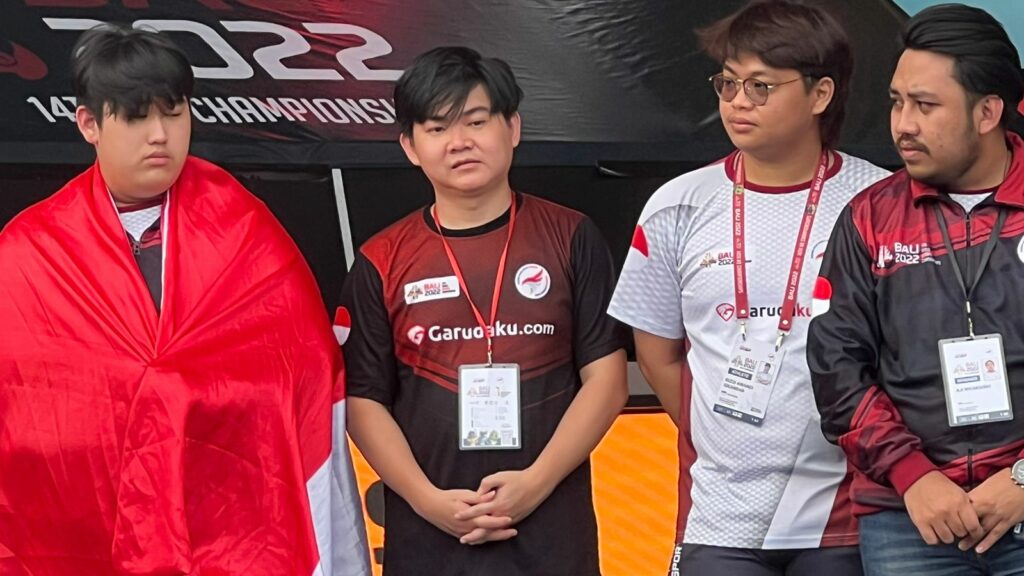 Apart from choosing to be humble, Tazz also revealed his version of the dream team for the Indonesian MLBB National Team at the SEA Games 2023 Cambodia. He prefers Alberttt who is the main jungler.
Apart from making the jungler the main jungler rather than himself, he also revealed one name that was not included in the national selection to be in it.
"In my opinion, Alberttt's jungler is because Kairi can't do that right. Branz's Goldlaner and for EXP, Saykots is okay. Then Sanz's midlaner, he's good at it. Samoth's Roamer. I like Samoht (playing)," he said.
It will be interesting to look forward to which players will pass the national selection to take part in the national training camp, aka national training. We certainly really hope they can achieve a better achievement than before, namely a gold medal.
Follow the official account ONE Esports in Facebook, Instagram and TikTok to get the latest esports news, results, transfer gossip and other daily updates.
READ ALSO: List of players for the 2023 MLBB SEA Games National Selection, there is one surprise name!