Check out Lemon's action when he countered Moskov with Masha
Lemon showed another master class performance when he won the first game against Alter Ego. This match teaches us how to counter Moskov using Masha.
If on the previous day Lemon played the role of a protective shield and breaking formation, this time he emphasized that being required to be a hunter was not a problem for him.
Let's take a deeper look at Lemon's success in defeating the most popular hero in Mythic today.
Masha Lemon emblem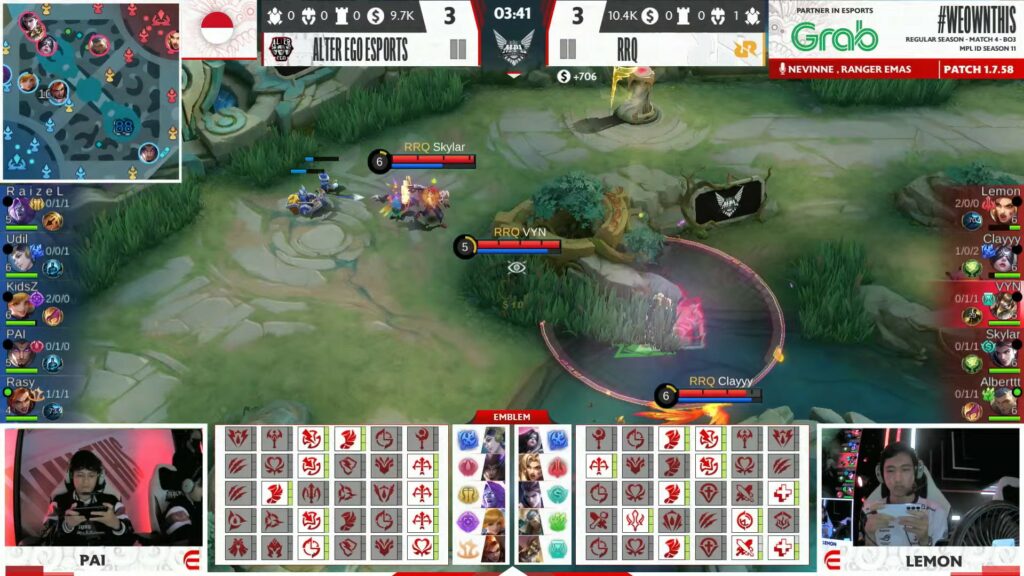 Bravery and Invasion are Lemon's choices for Subtalents in the Fighter emblem. Physical ATK and Physical PEN bonuses from both of them can help you dominate the lane in the early game phase.
Then Unbending Will must be chosen to sharpen Masha's damage. The effect of adding Physical Damage as HP decreases is perfect for Masha. When this fighter hero's HP is below 40%, the Physical Damage he gets can reach 12%.
---
---
Build Masha Lemon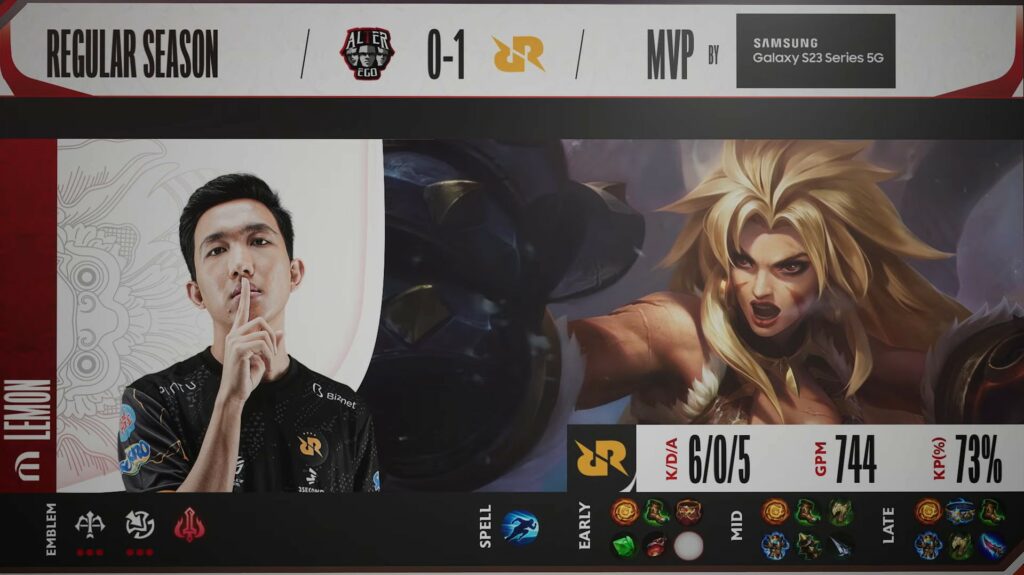 Molten Essence again the choice of professional EXP Laners when using heroes who like to stick to their targets. Of course besides the additional HP which is crucial for Masha, the passive effect of Burning Soul is also a valuable damage asset in the early game.
Then the next item is none other than Guardian Helmet. You must already know that this one item is very important in supporting regeneration, plus the Guardian Helmet is also the item with the most HP increase in the Land of Dawn.
The next key item is Twilight Armor And Thunder Belt. Just like the two previous items, these two items have Physical DEF and HP stats. But not only that, one of the biggest reasons why this item is used is the passive effect of bonus damage to Basic Attacks based on the percentage of HP. It is the best item passive effect for Masha who has a large HP.
Moskov counter lemon way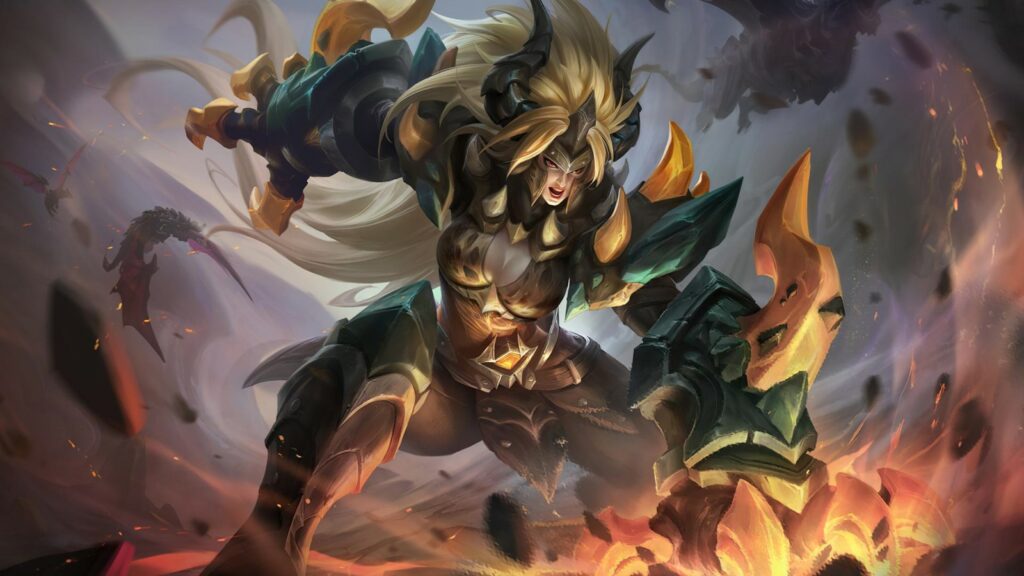 To be able to counter Moskov with Masha, first of all you have to be able to win the EXP Lane duel, I think it's not difficult enough considering Masha has quite a large early damage potential.
After the first five minutes, switch lanes in the opposite direction to put pressure on Moskov. You can also carry out an invasion of the enemy's jungle to hinder the opponent's jungler farming process.
In team fights, try to focus on taking down anyone you and your team feel you can take down, even if it's a tank. If your opponent loses the defensive walls on the front line, the damage dealers on the back line will become your meal, including Moskov.
You can see footage of Lemon playing when he countered Moskov in the match against Alter Ego.
That's how to counter Moskov that we can learn from playing Lemon. Follow the official channel ONE Esports Indonesian in Instagram, Facebook And TikTok for more Mobile Legends: Bang Bang news, guides and highlights.
READ ALSO: MPL ID S11 schedule, format, results and how to watch