Thank you and good luck, Ryzen!
Muhammad's ProblemsRyzen"Albi regarding his absence from the 2023 SEA Games National Selection process for the PUBGM branch has indeed been answered.
As one of the main pillars behind the victory of the PUBGM national team at the 2021 SEA Games, it is only natural for the public to be surprised that Ryzen did not take part in the National Selection.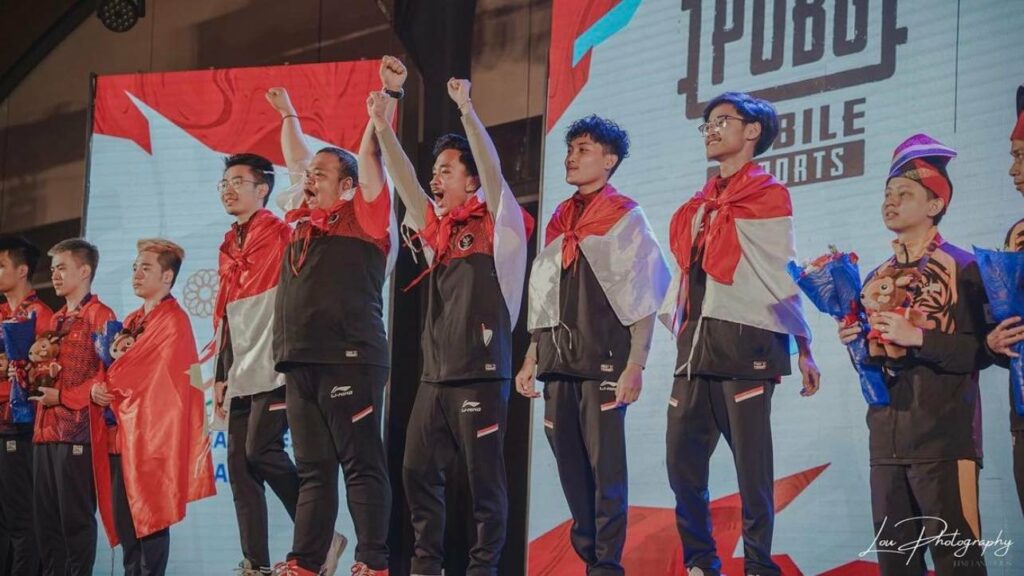 The young player who is often called 'his majesty' is indeed known for his aggressive characteristics and explosiveness on the battlefield. It is impossible for him not to be reckoned with and feared by all opponents later.
Two other pillars were known to be 'absent' and did not take part in the 2023 PUBGM SEA Games National Selection, including Jason "JaydeN"and Genta"GenFosEffendi.
---
---
JaydeN has officially retired/retired from the competitive scene, while GenFos has provided clarification separately regarding the National Selection issue.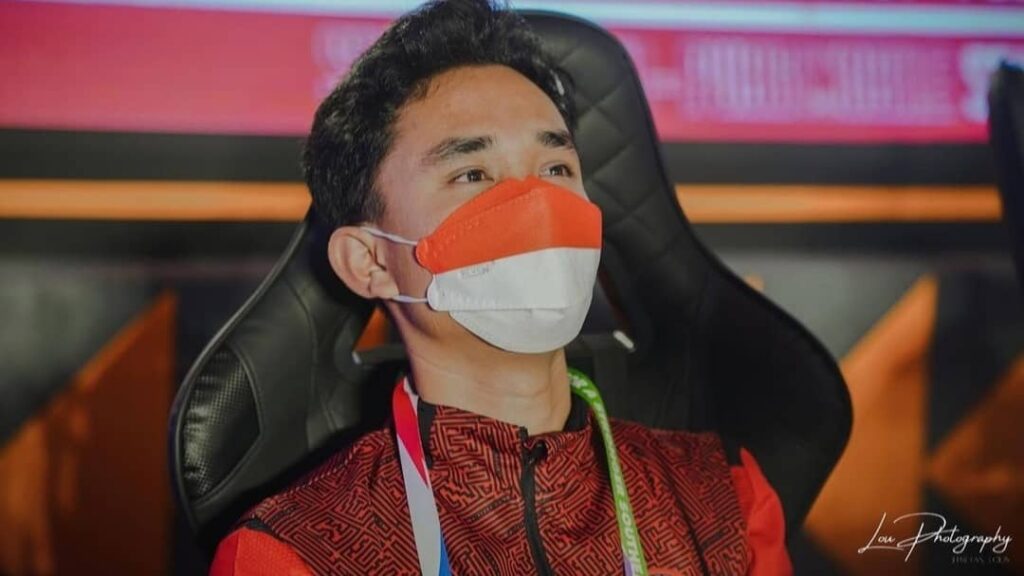 Then, what is Ryzen's answer regarding his absence in the National Selection process and even the 2023 Cambodia SEA Games National Team? Here's the full answer.
---
Ryzen confirmed that he would be absent from defending the 2023 SEA Games PUBG Mobile national team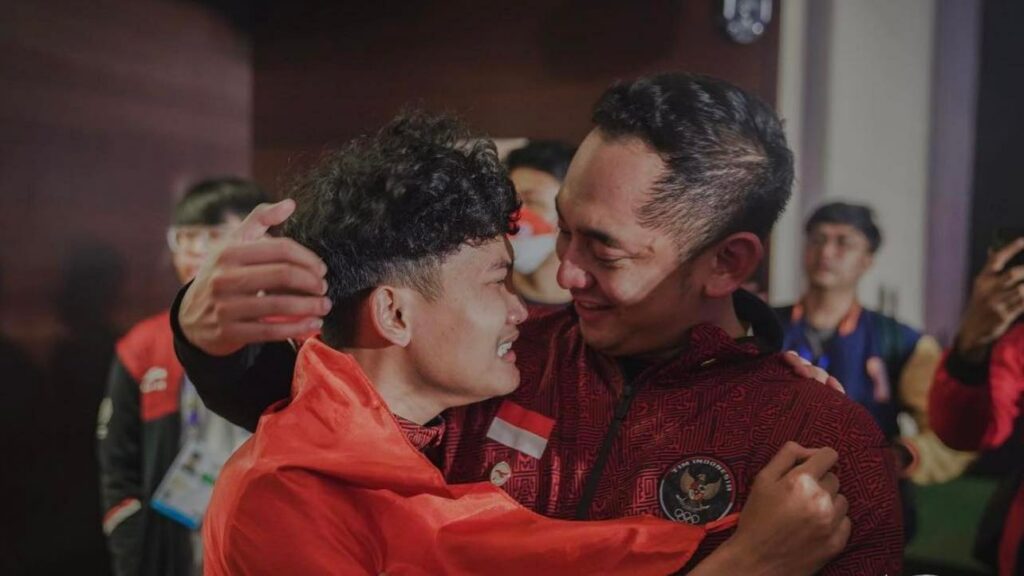 Continuing the answer given by Ibnu Riza as the PB ESI Advisory Board, President of IESPA to Pablo Laputa, Thursday (2/2), Ryzen confirmed Ibnu's answer.
On the same day, through his Instagram account, he explained the problem and tried to provide clarification behind the things that dragged his name.
Ryzen has publicly stated that he will not compete in the SEA Games 2023 Cambodia, and will give the opportunity to other nation's best sons.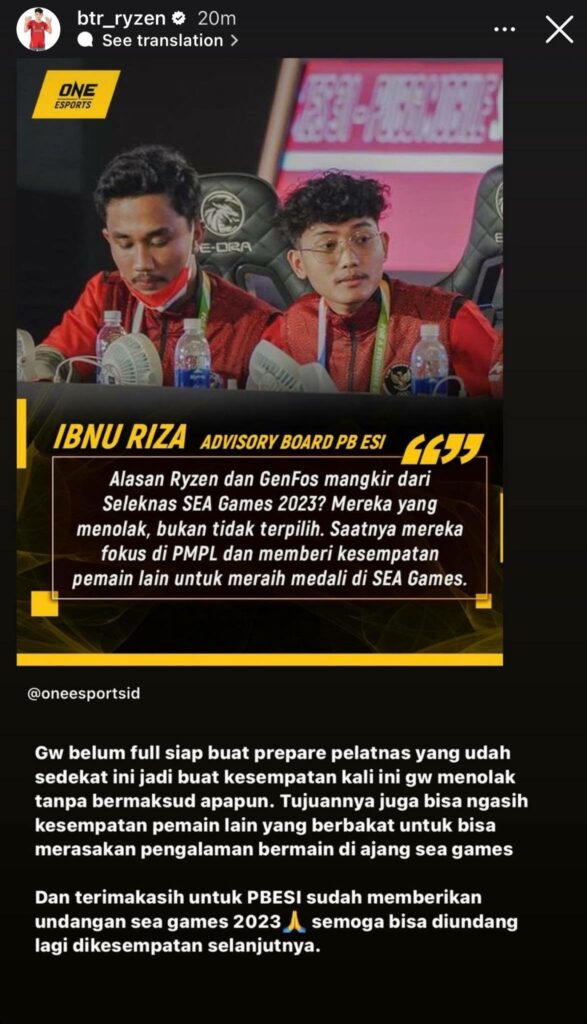 "I'm not fully ready for the preparation of the Pelatnas, which is already this close. So for this opportunity I refuse without meaning to anything. The goal is to give other talented players the opportunity to experience playing in the SEA Games," wrote Ryzen via his Instagram account.
He also did not forget to thank PB ESI for the invitation and the trust given to him as part of the INA national team 2 years ago.
"And thank you to PB ESI for giving (me) the invitation (Seleknas) SEA Games 2023. Hopefully I can be invited again at the next opportunity," he concluded.
Well, the return of 'his majesty' to defend Bigetron Red Villains is indeed on the one hand an interesting start. But of course, fans have high hopes if he returns to defend the PUBGM national team at the 2023 SEA Games.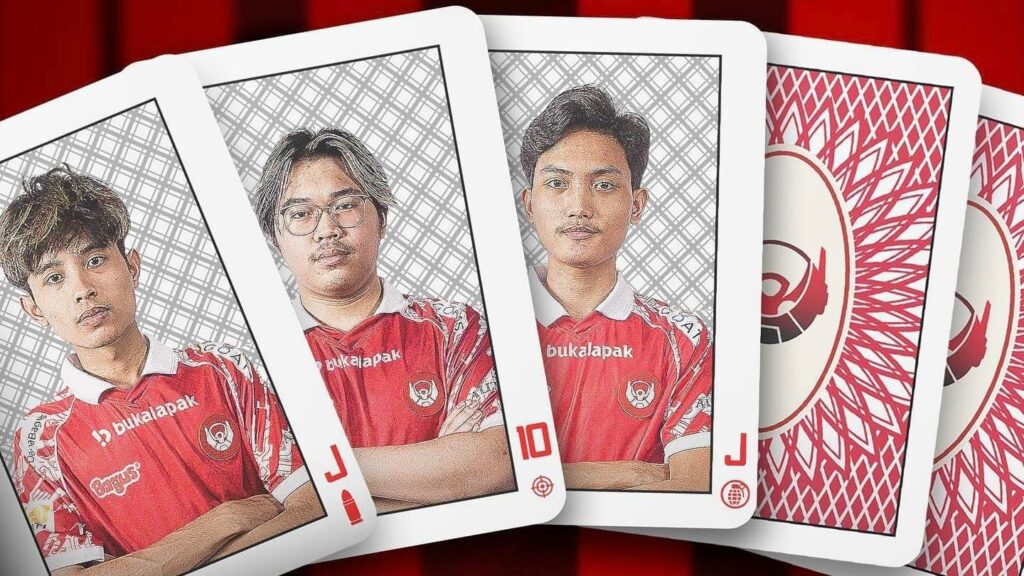 Hopefully, with the explanation given, all related parties can understand and respect the choices Ryzen has made.
Follow the official account ONE Esports in Facebook, Instagram and TikTok to get the latest esports news, results, transfer gossip and other daily updates.
READ ALSO: The PUBGM Solo SEA Games 2023 national selection scheme is definitely different