The Indonesian Esports National Team for the SEA Games will be selected soon.
The Indonesian Esports National Team for the 2023 SEA Games will soon be announced after the announcement date was finally announced. This happened when the Secretary General of PBESI, Frenky Ong, revealed this on Instagram Story.
For the sake of the results of the 2023 SEA Games which are much better than before, preparations for the formation of the esports national team for the six branches that are contested are much longer than the two previous SEA Games which were tight.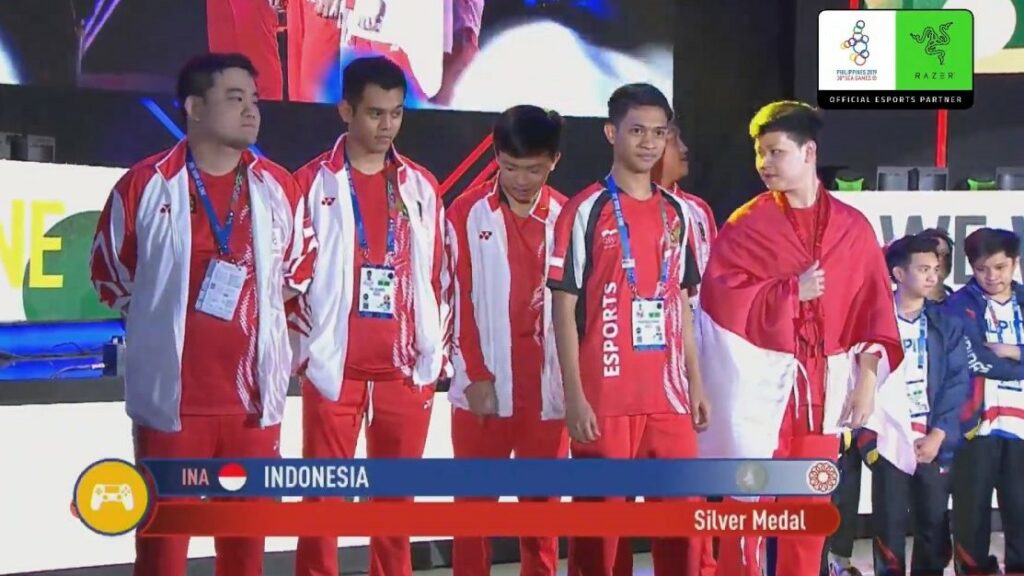 Realizing that preparation is very important, especially in selecting the best athletes, PBESI has selected coaches and athletes who take part in the national selection, so that in the end they will be selected and immediately undergo the national training.
Judging from the documents provided by Frengky, a total of 102 athletes from six branches participated in the National Selection, which the Men's MLBB, Valorant, and Crossfire took place on February 3 – February 13. PUBGM Solo and Squad on 10 February – 27 February 2023. Lastly is MLBB women on 15 February to 19 February 2023.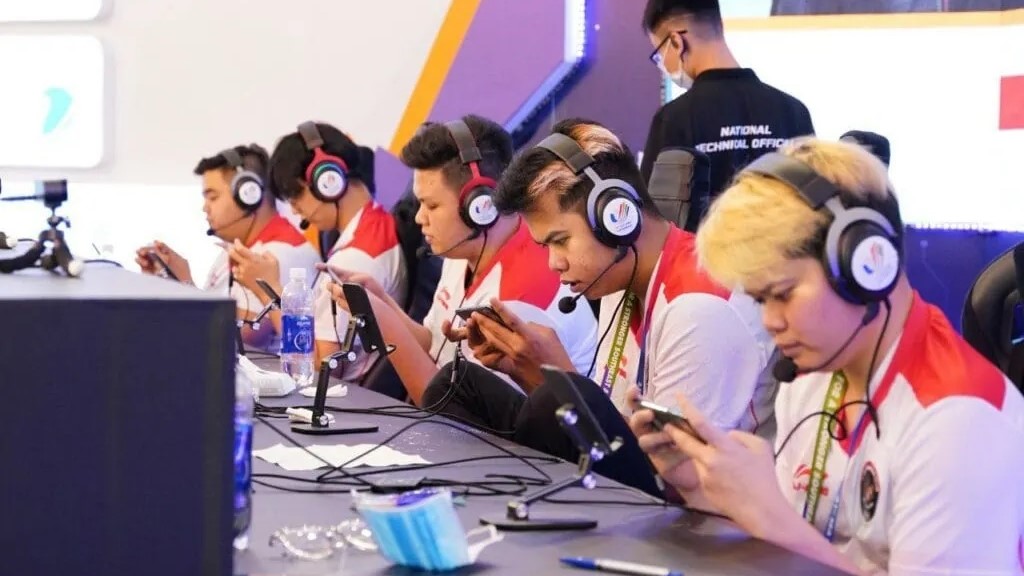 It must be emphasized that the selection does not only come from in-game quality. PBESI conducts all measurements and evaluations from 8 different aspects to select the best players.
---
---
The roster for the Indonesian Esports National Team was selected through 8 aspects
The following are eight aspects of evaluation for esports national team athletes to be able to qualify to be the best and represent the Indonesian national team at the 2023 SEA Games.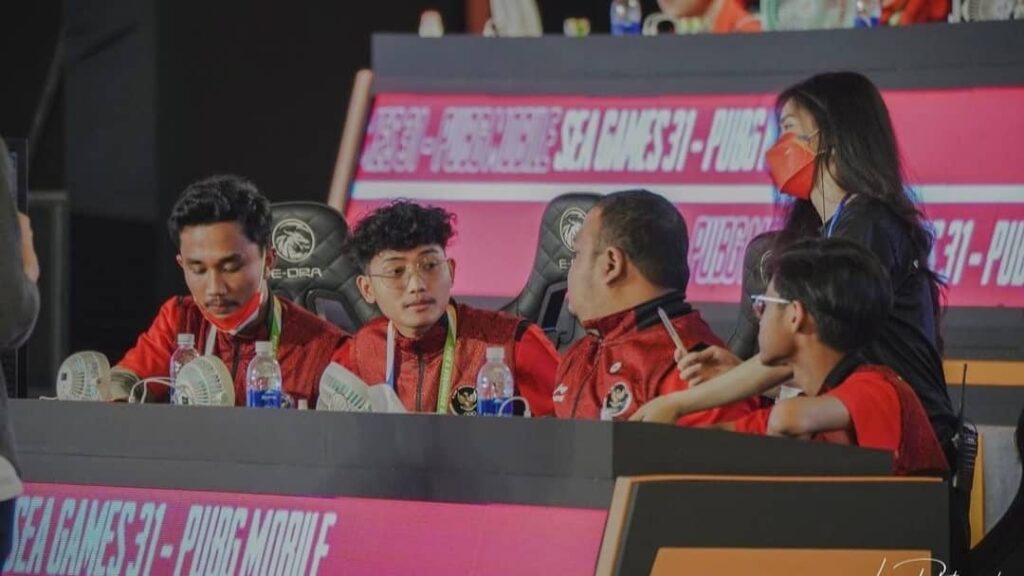 Medical Checkup
Psychotest
Interview coaches and staff
Interaction observation
Communication observation
Match track record analysis
Internal and external scrims
Initial physical program
The data collected becomes a reference for the coaching team to determine the best players. At this stage, prospective athletes are also identified who require special handling in preparation for the SEA Games, in terms of health, psychology, permits, and others.
The date of the announcement of the Indonesian Esports National Team roster
In the end there will be a total of 48 athletes from eight branches who will be sent to Cambodia to compete. One of the most curious fans is when the announcement will be made.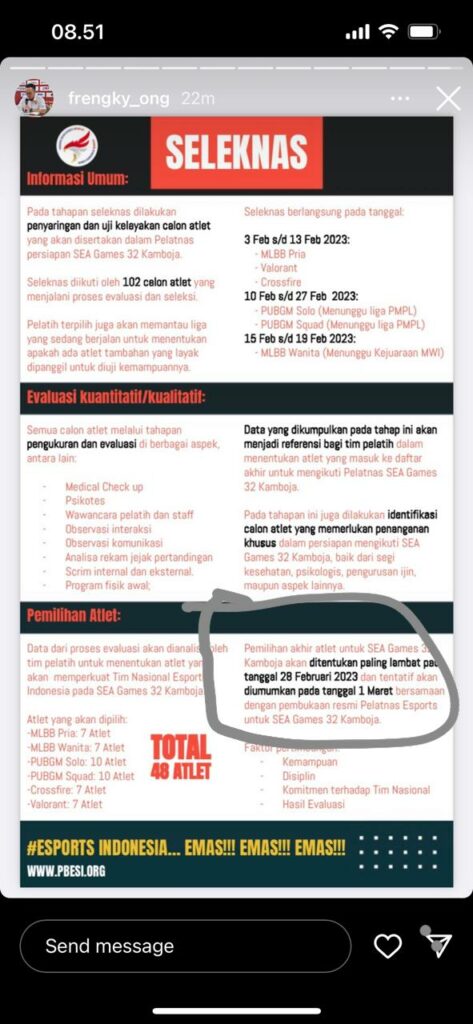 Until finally Franky Ong revealed this from IG Story. The final selection of athletes for the 2023 SEA Games will be determined no later than February 28, 2023 and the potential will be announced in general the following day, namely March 1, 2023.
Factors to consider in selecting the Indonesian Esports National Team include:
Ability
Discipline
Commitment to the National Team
Evaluation result
READ ALSO: No ECHO players! This is the MLBB Philippines SEA Games 2023 national team roster