For fans of the competitive MLBB scene, you must be familiar with IGN Rafflesia. He is a quite legendary player in the Philippines who is now part of the Swordsman Esports roster to appear at MDL ID S7.
Even though he didn't start his MLBB career since MPL PH S1, there's no doubt that Rafflesia is a respected veteran player in the Philippines. The roamer also presented several unique METAs to the competitive scene, one of which sticks in my memory the most is the Diggie feeder.
So legendary, Rafflesia's achievements in the competitive MLBB Philippines scene also made her one of the Hall of Legends award winners which was held by Moonton ahead of the MPL PH S10 grand final.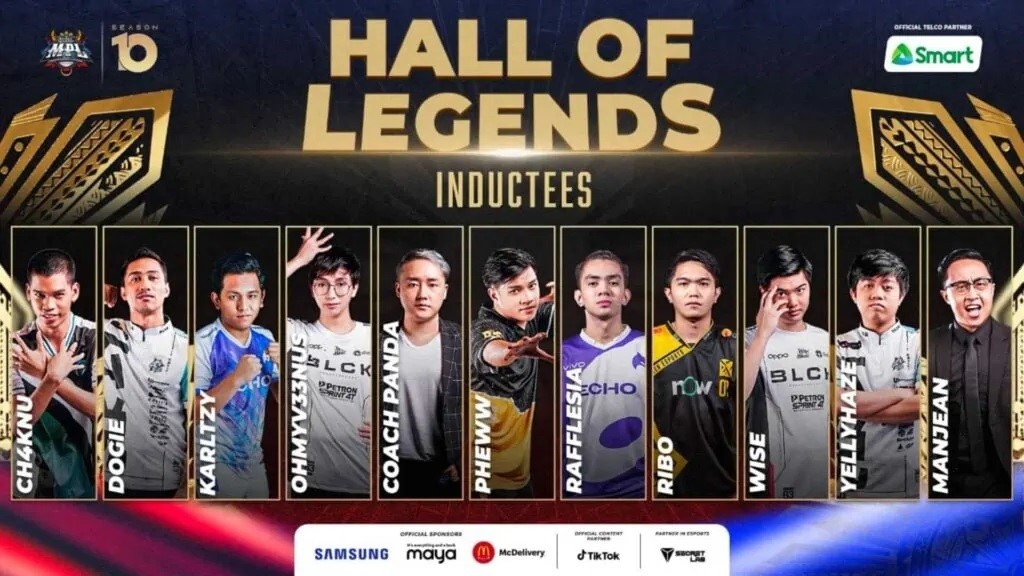 Throughout his career, the 25-year-old player had experienced glory while still defending Sunspark. He successfully won the MPL PH S4 and S5 before his team was acquired by Aura PH, which is the forerunner of the current ECHO.
In the last few seasons, Rafflesia has rarely been heard of. This was due to the burnout he was experiencing, so he decided to leave ECHO at MPL PH S9 so he could return to the competitive scene in better condition.
Now, he joins Swordsman Esports to appear at MDL ID S7 with his former ECHO teammate, 3MarTzy. He really needs to play in the second caste of the competitive MLBB Indonesia scene to be able to adapt and return to his best performance after the break.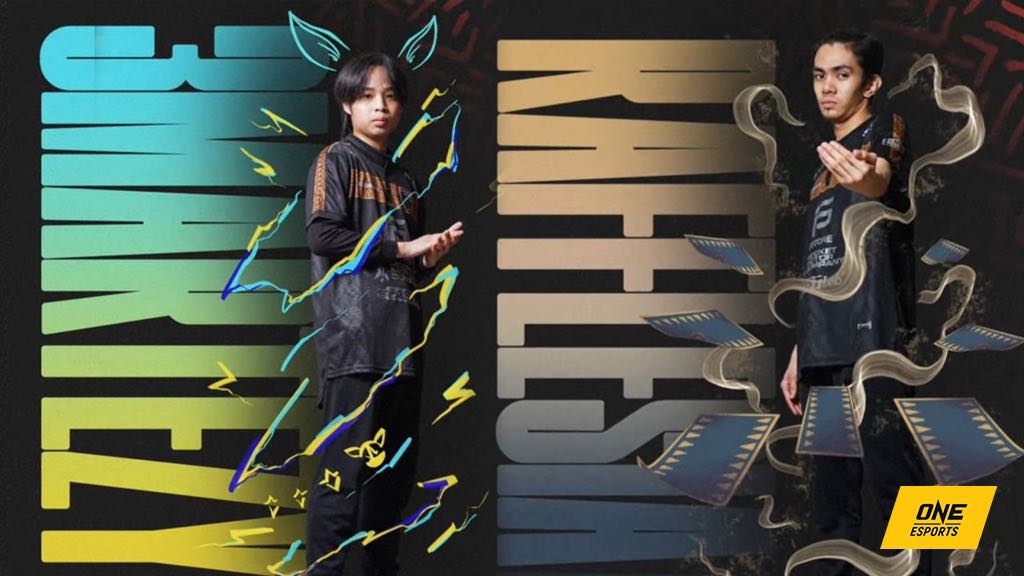 ---
Busy college life colored the start of Rafflesia's MLBB career
Long before becoming a MLBB pro player, Rafflesia was already a gamer. He has played many kinds of games since he was little, especially PC games.
From an early age, he was also introduced to the MOBA game Dota2 by his older brother. This also makes him more or less familiar with MOBA games before meeting MLBB.
"Before I was already a gamer. My mother knows that I have been addicted to playing PC games since I was a child. At that time, my sister introduced me to Dota2 and actually I tried to play so many games," said Rafflesia exclusively to ONE Esports.
"When Mobile Legends came out in 2016, my brother also played it. He plays only through his cellphone and I find that very convenient because he can play anywhere. When I tried it, I was able to divide my playing time better and I didn't have to go to the internet cafe," he said.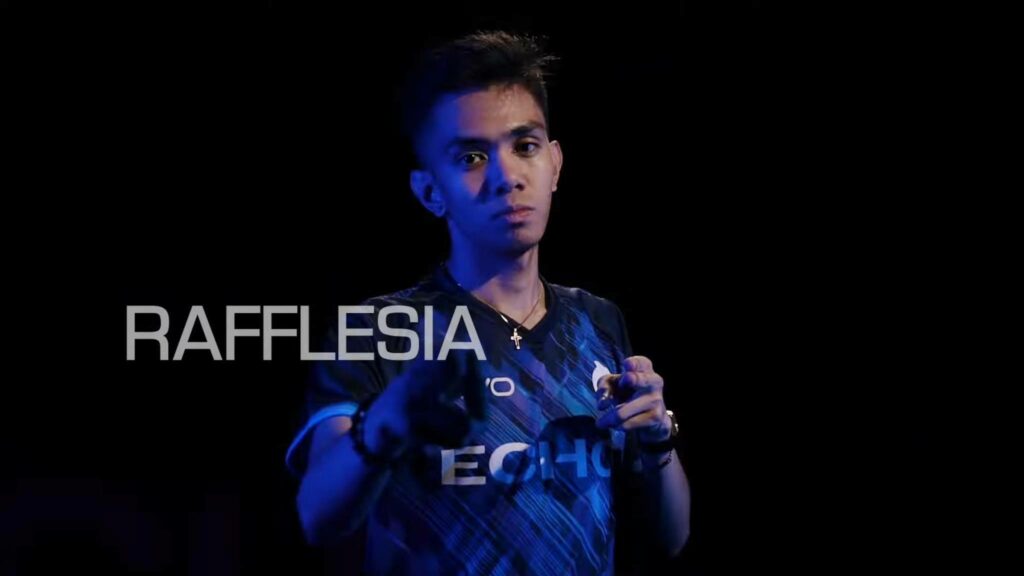 Rafflesia started his MLBB career at MPH PH S3 with the No Limit team which passed through a closed qualification. At that time, the team was filled with several big names in the competitive Filipino scene to date, such as Kielvj and Jaypee.
But unlike most players, he started his MLBB career feeling torn between wanting to become a pro player and finishing college first. Luckily for him, he was able to do both at the same time.
"At that time, I started playing when I was still in college. That's why at that time I didn't play for any team and was just a casual player. But in my last year on campus, there was a team that wanted me to join, "said the owner's full name Christian Fajura.
"Even though I don't play for any team, I can still achieve global rank and global top for several heroes. That is the reason why they wanted me to join."
"At that time I had thought hard to accept the offer. In the end I accepted the contract, but while studying. So that's where my career started, ahead of Season 3," he said.
In his first season with No Limit, he only finished 5-6th after being defeated by Cignal Ultra in the lower bracket quarter-finals.
The following season, he became part of the Sunsparks roster alongside Kielvj and Jaypee as well as Fuzaken and Renzio. He was immediately successful in becoming the MPL PH S4 champion and qualifying for the M1 World Championship.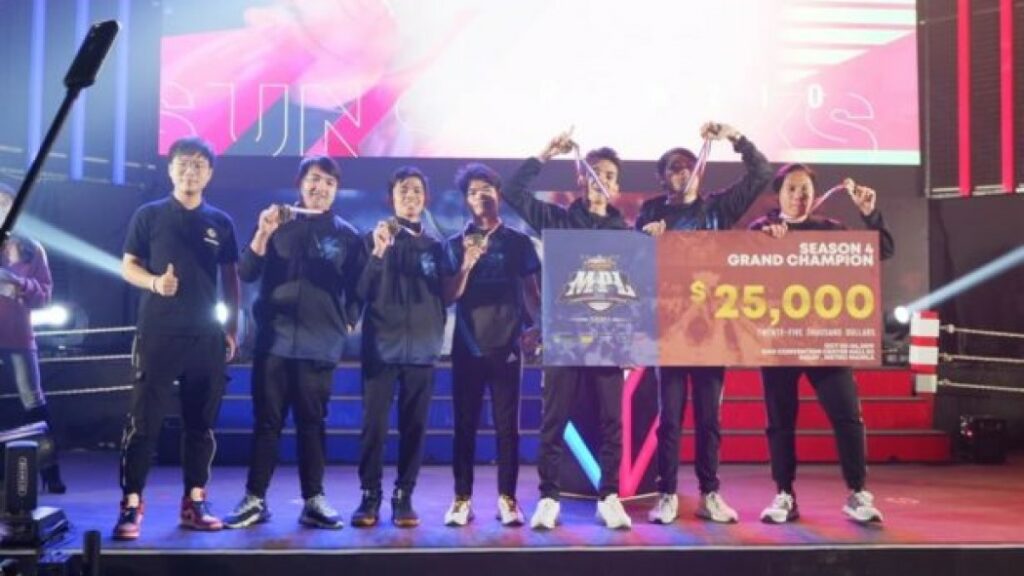 ---
---
Food is the most enjoyable thing for Rafflesia in Indonesia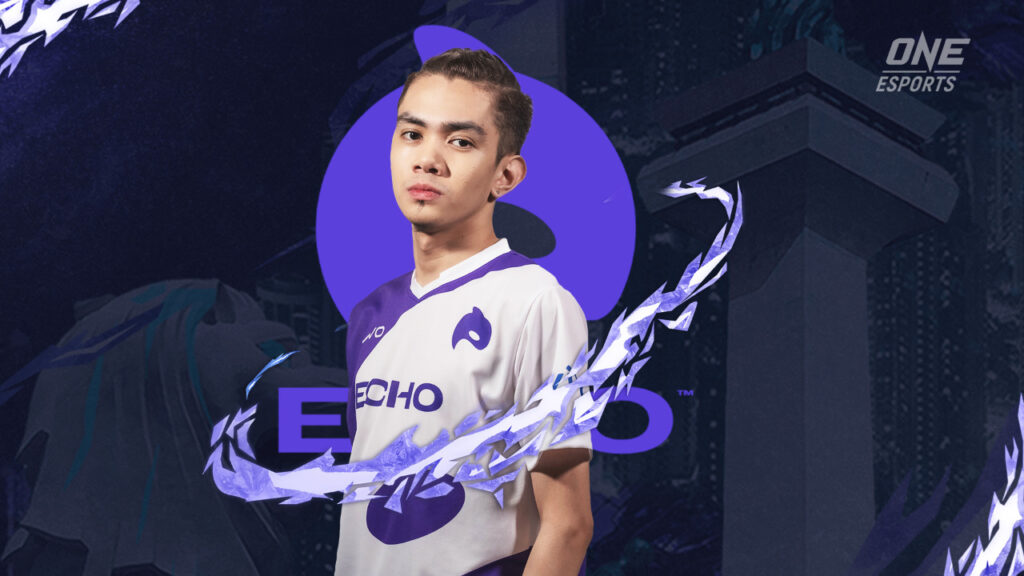 After his name had dimmed quite a bit in the last few seasons and was also unable to become a champion with Aura PH and ECHO until he chose to take a break, now Rafflesia has returned to the MLBB competitive scene with Swordsman Esports, even though Atta Halilintar's team "only" plays at MDL ID S7 .
Even though it was just announced to be part of the roster on Thursday (2/2/2023), actually the process of moving Rafflesia to Pendekar Esports has been going on for quite some time, namely around October-November 2022.
On the other hand, Rafflesia also admitted that he had arrived in Indonesia since December 2022. In other words, at least he had been in Indonesia for the last two months.
During that time, of course Rafflesia has experienced a culture shock. But of the many differences that exist in the Philippines and Indonesia, there is one thing that he really likes in Indonesia, namely food.
"Before in the Philippines, I really liked spicy food. When it comes to Indonesia, the food on the menu list is mostly spicy. Even in fast food outlets, there is always chili sauce because in the Philippines there is only tomato sauce," said Rafflesia.
"Everything is so different here and makes me want to eat more because spicy food is one of my favourites. So I have no problem with food here. Everything is delicious, especially the rendang," he said.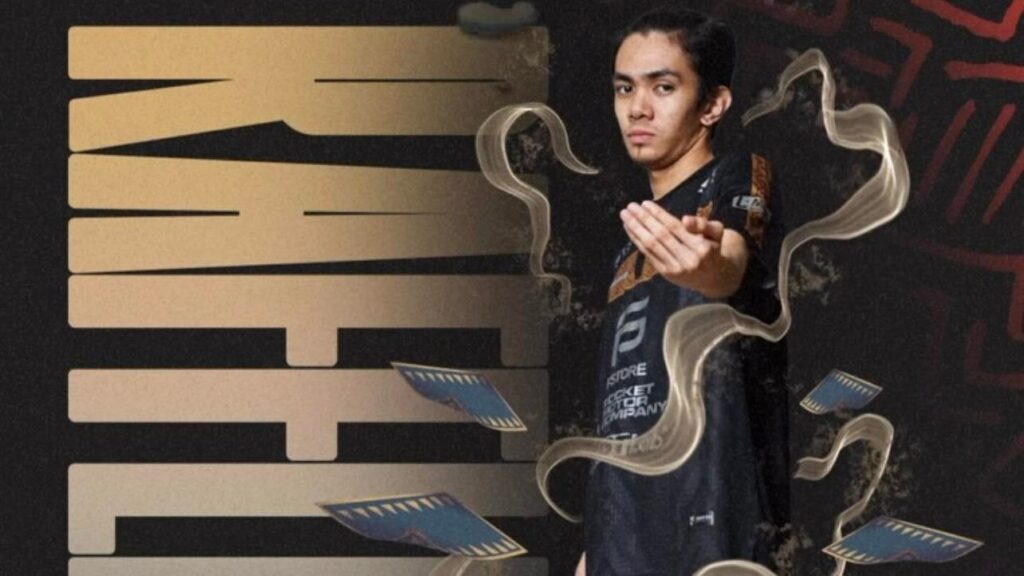 Meanwhile, regarding the most annoying thing in Indonesia, Rafflesia was quite confused in answering it, before mentioning the weather, which has been raining quite often lately.
"I think my main problem here is the weather because every time I want to go out it rains. Maybe the timing wasn't right, but when I wanted to get some fresh air it always rained and I returned to the house. It's quite disturbing," he said.
On the other hand, traveling is one of Rafflesia's hobbies. He really likes to breathe fresh air and relax on the beach, while doing sports activities.
The player who was born on November 19 1997 felt that these things had helped him a lot to become a pro player.
"I think my hobby (exercise) is quite related (to esports) because everything is based on mentality, physical performance, and mindset. As for relaxing on the beach, I can get some fresh air, enjoy my time, and not think about anything else. Just enjoying the atmosphere," he said.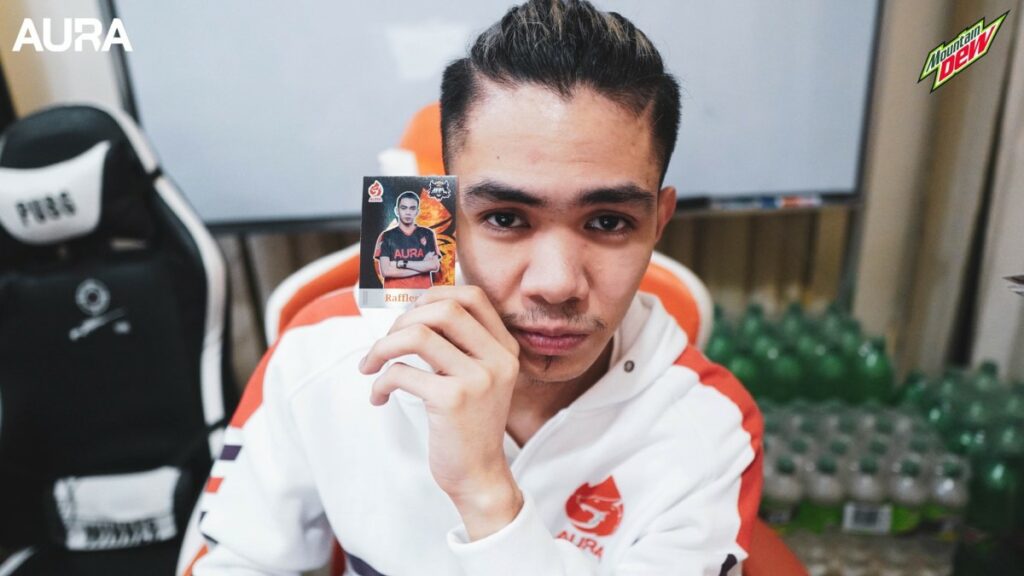 For Rafflesia, mindset is the most important thing for a pro player. By having a good mindset, it can help anyone to continue to develop to be better than before.
Apart from that, Rafflesia also has other hobbies, namely writing songs, especially rap and RnB. He did this just for fun, but also as a means for him to practice English.
It will be interesting to wait for Rafflesia's performance with the Esports Warriors at MDL ID S7. Whether he will immediately become the top choice or not, it all depends on the readiness and needs of the team.
Follow the official account ONE Esports in Facebook, Instagram And TikTok to get the latest esports news, match results, transfer gossip and other daily updates.
READ ALSO: Tazz's profile and biodata: Become a pro player because of REKT and the unique reason for playing Fanny