OHEB did not mind the cheers of the Kingdoms.
RRQ Hoshi failed to thwart Blacklist International's steps towards the upper bracket final of the M4 World Championship after narrowly losing with a score of 2-3.
The match was intense in which both teams took turns winning, until finally the representatives of the Philippines came out victorious.
Even the caster admits that this match deserves to be a grand final, so it's no wonder that many say that it's too early for a grand final.
Now RRQ Hoshi must be able to rise in the lower bracket and win the match against Falcon Esports in order to pursue his ambition to become world champion.
---
---
OHEB cs succeeded in silencing Tennis Indoor Senayan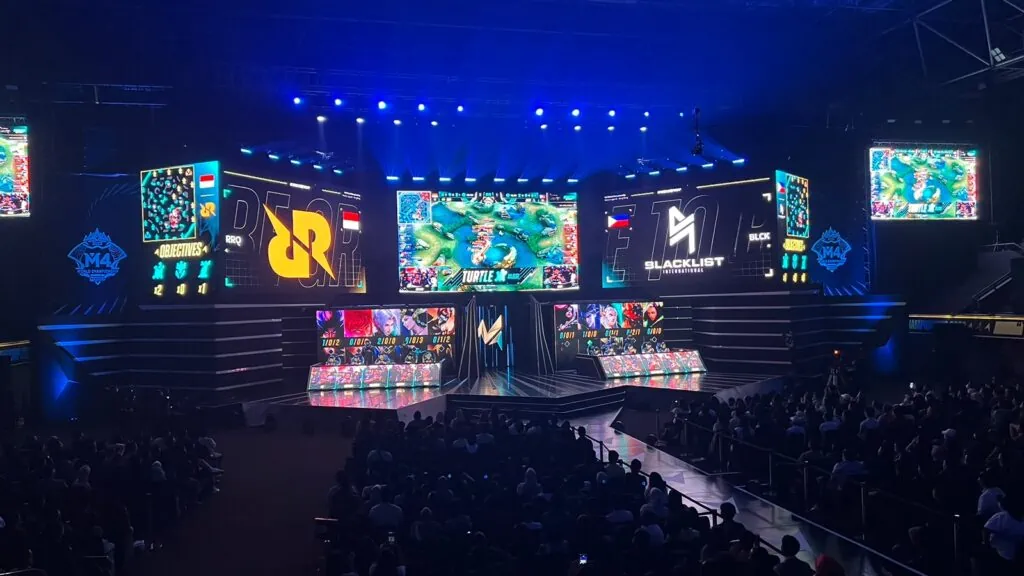 Appearing in front of thousands of RRQ Hoshi supporters, Blacklist showed a winning mentality and didn't budge in the slightest amidst the cheers of the Kingdom.
Fans of RRQ Hoshi were indeed seen filling the stands at Tennis Indoor Senayan, shouting and singing continuously as a form of support for their favorite team.
Amazingly the Blacklist players didn't seem the least bit affected by that. OHEB even said the pressure in the arena actually made them more excited.
"Kingdom that filled the arena actually made us excited because winning felt more fun when we managed to silence them, especially when someone trash-talked us. It was both fun and thrilling, and of course it motivated us," OHEB told ONE Esports.
Now Blacklist International is waiting for the winner of the ONIC Esports match against ECHO which will take place this afternoon.
On the other hand, can RRQ Hoshi survive in the lower bracket until he meets Blacklist again for revenge?
You can watch the whole series of M4 World Championship tournaments via the channel MLBB's official YouTube.
Follow the official ONE Esports Indonesia channel at Instagram, Facebook and TikTok for more Mobile Legends: Bang Bang news, guides and highlights.
READ ALSO: M4 World Championship Schedule, Format, Match Results and how to watch