Following is the MPL ID S11 recap on the second day of the first week. All in 2-0!
Second day of week 1 of the regular season MPL ID S11, Saturday (18/2/2023), presents four exciting matches to watch. Team RRQ and ONIC Esports managed to continue their positive trend, while EVOS Legends started the season strong.
The four matches that took place on the second day of week 1 of MPL ID S11 all ended with a score of 2-0. However, the battle of all the competing teams presents an interesting spectacle to watch.
---
RRQ is still too powerful for Alter Ego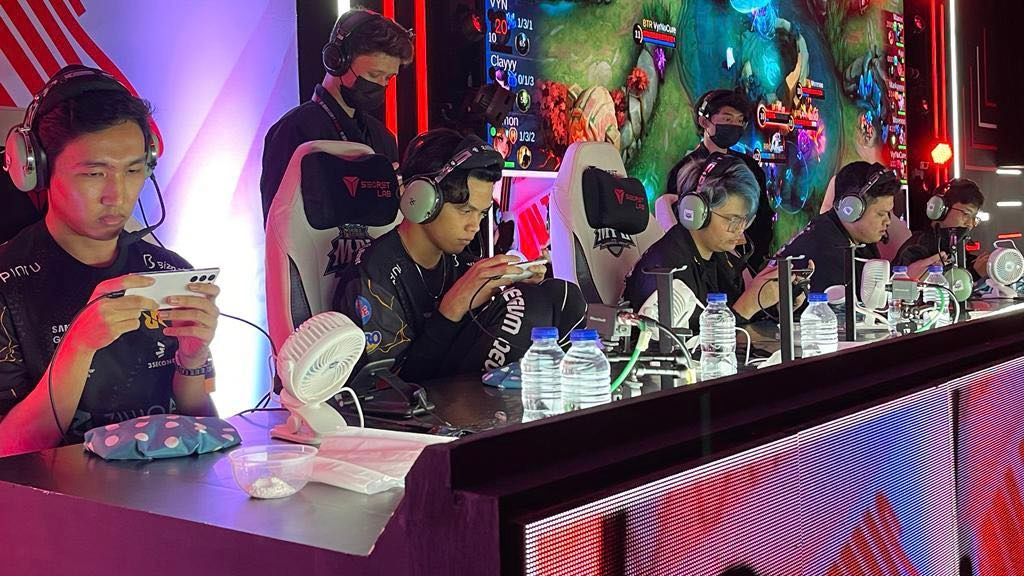 After winning a landslide victory over Bigetron Alpha in the first match, RRQ was again able to show their shiny performance when they met Alter Ego. Alberttt et al won again with a score of 2-0.
RRQ managed to achieve the victory in a very convincing way in the first game. They were able to stop Udil et al's resistance in the 14th minute.
But in the second game, Alter Ego was able to put up a great fight and made RRQ have to rack his brains to ensure victory. This was only achieved when the match entered the 28th minute dramatically.
This result also kept RRQ on top of the temporary standings thanks to two perfect wins, beating ONIC Esports who stumbled when they met Geek Slate in the first match.
In that match, ONIC Esports really struggled to win 2-1 over Geek Slate. This was also repeated when they met Bigetron Alpha on the second day.
---
Facing Bigetron Alpha, ONIC Esports again struggled to win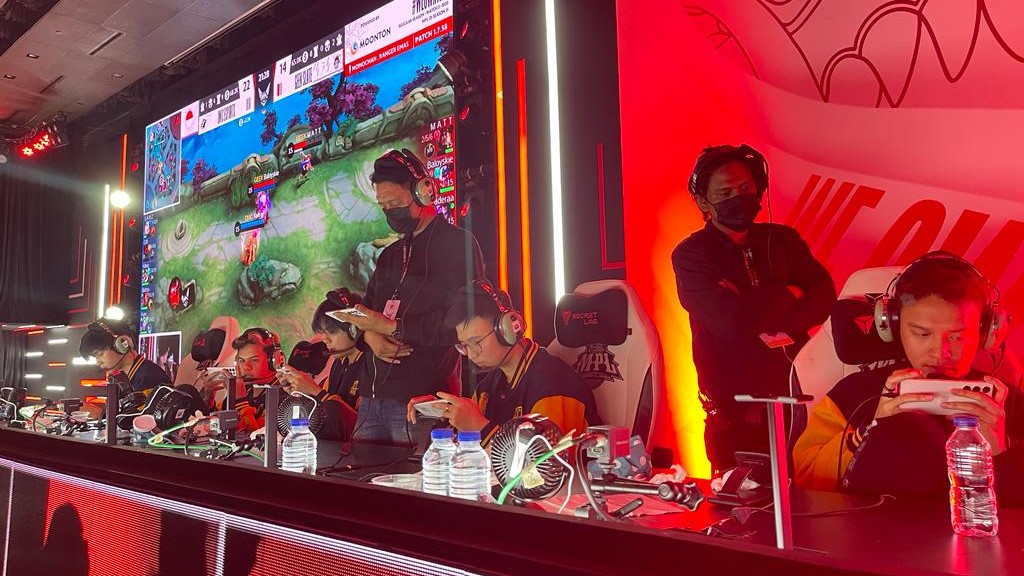 Even though they managed to win 2-0, ONIC Esports won it with great difficulty. They have to find a way to get out of the pressure of the BTR players to turn things around and get a comeback.
The two games presented in this match ended in the 27th and 28th minutes respectively. This shows how fierce the battle between the two teams was in the Land of Dawn.
In the first game, ONIC almost lost to Bigetron Alpha. However, BTR's decision to force the end game ended up wiping out all of their heroes which made it easier for ONIC to ensure victory in the first game using the META ruler.
Meanwhile, in the second game, ONIC was once again under pressure from Bigetron Alpha. Even when the game entered the late game, many of their turrets had fallen down, while all of BTR's were still standing strong.
This shows how much dominance Bigetron has. However, they were never able to find a way to end ONIC's resistance, until the opponent gained the momentum to turn things around and ensure a 2-0 victory.
---
---
EVOS Legends had a perfect start to the season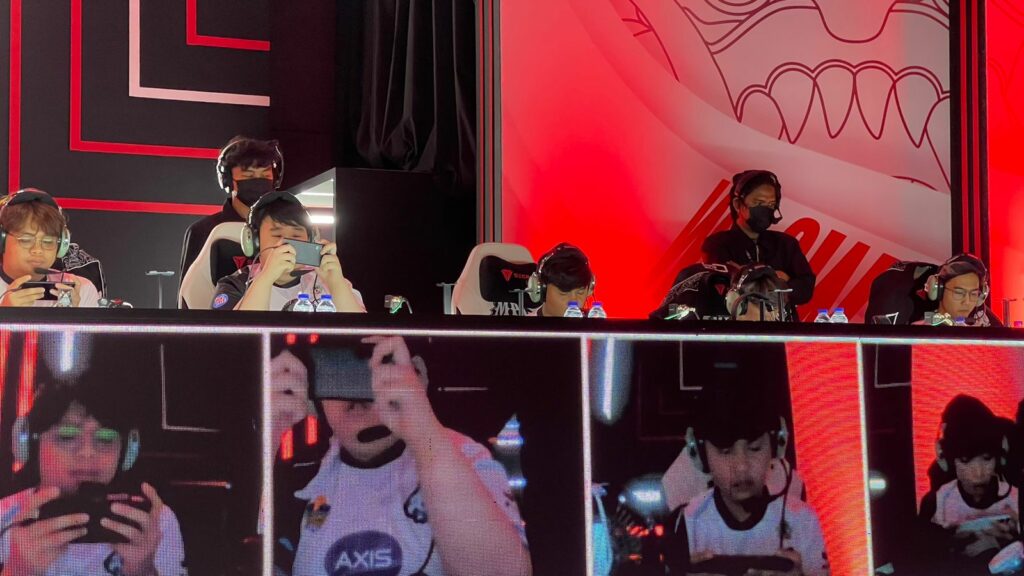 Apart from RRQ and ONIC who have never lost, EVOS Legends, who played their first match in MPL ID S11 against Rebellion Zion on the second day, appeared very strong.
Even though Rebellion has started to heat up after successfully winning over Aura Fire in the opening match on the first day of week 1, it didn't seem like that to EVOS.
Even though they only played their first match, EVOS Legends appeared so perfect. They were able to suppress Rebellion Zion's game so convincingly and were always able to finish the game in the 15th minute in the two games they played.
This is certainly a very positive start for EVOS Legends to navigate the tight competition in MPL ID S11. The consistency of a game like this is something they should be able to maintain if they don't want the tragedy of last season to happen again.
---
Aura Fire lost again, Geek Slate took first win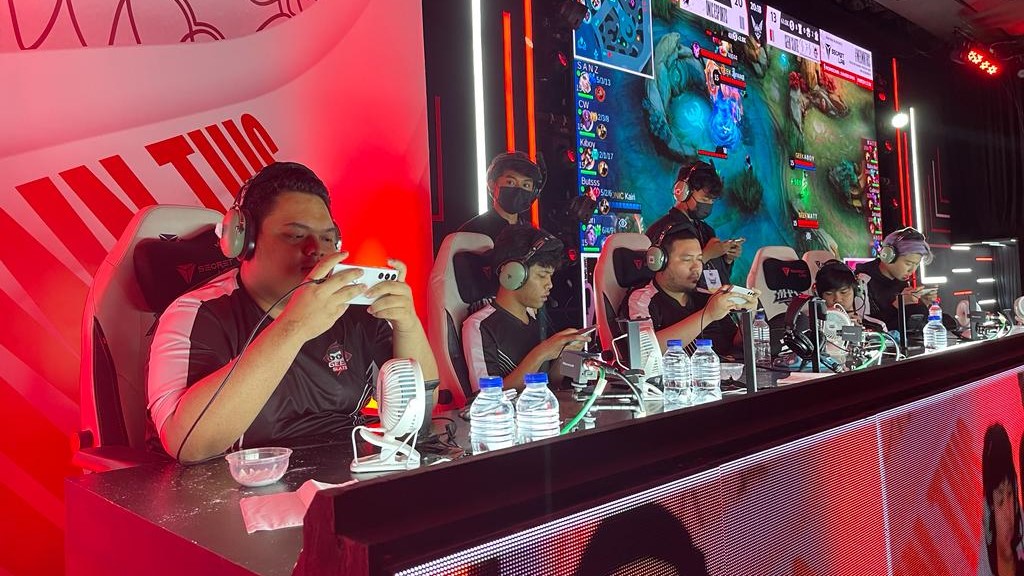 Another match that took place on day 2 week 1 of MPL ID S11 pitted Aura Fire against Geek Slate. In this match, Aura again had to swallow a second defeat in a row and gave Geek the first victory this season.
Geek Slate's performance in this match was so promising. By bringing Luke back as the EXP lane after being filled by Matt and the line up of heroes that are somewhat similar in the two games, namely Gloo, Pharsa, Karrie, Kaja and Fanny/Karina, they have succeeded in making Aura move.
In the two games presented, Geek has succeeded in ensuring their victory, respectively in the 15th and 13th minutes. This shows that they have succeeded in confining Aura.
This victory is certainly very important for Geek. This is a good capital for them, especially if we reflect on the results they got last season by only being able to win one win in the first half of the MPL ID S10 regular season.
Follow the official account ONE Esports in Facebook, Instagram And TikTok to get the latest esports news, results, transfer gossip and other daily updates.
READ ALSO: Welcome back to MPL, EVOS Branz