The basic settings of MLBB Lemon were finally revealed live.
The basic MLBB setting is something that many players sometimes ignore. Most people ignore this and focus more on other things.
The priority for public players is of course more towards gameplay, or if it comes to settings, they will lean towards settings for controls and interfaces.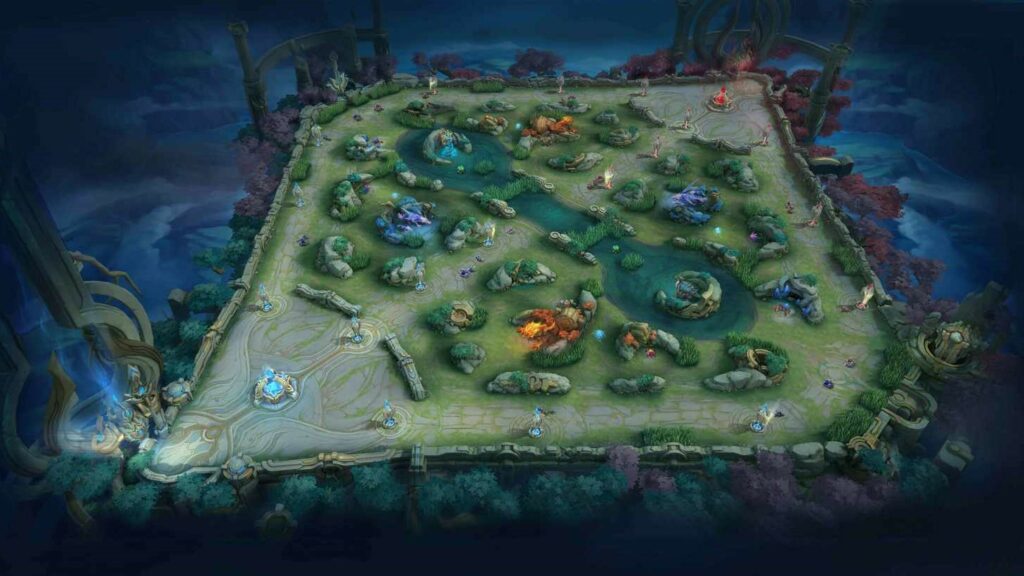 Regarding basic settings or graphic settings, usually those who have used high-level devices even out these settings. It's understandable because the better and bigger the HP processor, the potential for maximizing games is also great.
Even so, that doesn't mean using the basic settings to the right is the best choice to be able to play comfortably. At least this is not shown by RRQ Hoshi's icon and legend of MLBB Indonesia, Muhammad "Lemon" Ikhsan.
---
---
MLBB Lemon basic settings
ONE Esports watched Lemon's live stream this morning, Wednesday (25/1). After not being live for quite a while, MLBB lovers also miss this player from Aceh. Moreover, this will be his first live after the M4 World Championship.
Don't be surprised if Lemon's live audience reaches more than 20 thousand even in the morning.
But what caught his attention was the basic setting for MLBB Lemon, which he always opened every game he started. We can all finally see and emulate what the basic MLBB settings look like from the best players.
There, Lemon does not activate the outline, screen shake, and shadow graphic settings. Something that actually makes the Land of Dawn more beautiful to look at.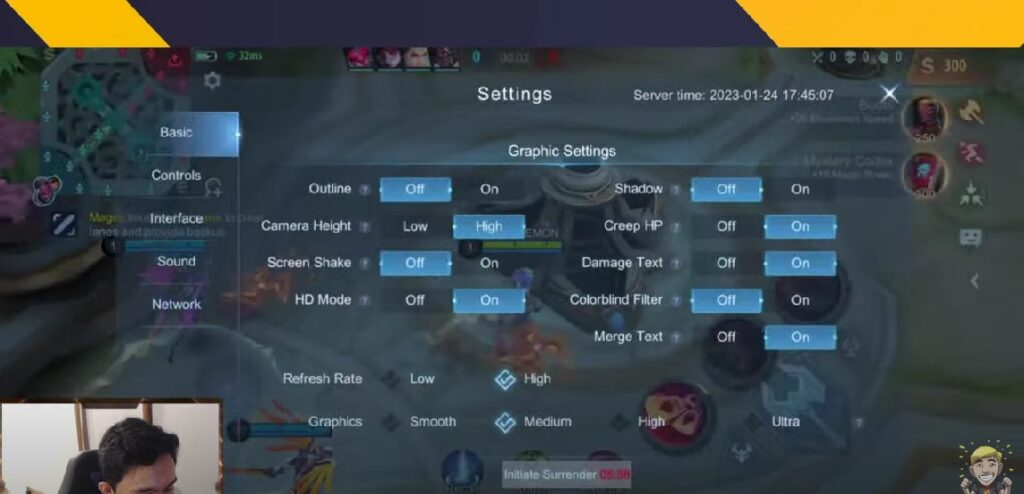 Apart from that, the most important thing is the refresh rate which is set high. Meanwhile, the Lemon graphics only use medium settings, not high, let alone Ultra.
Regarding graphic settings, REKT also said that medium is the best setting to minimize hot HP and lag during war moments and long games.
READ ALSO: Lemon is ready to replace R7 in RRQ Hoshi, XINNN and Oura agree!