Marcos Gaming Conquers Pokemon UNITE Asia Champions League 2023 India!
Marcos Gaming proved themselves to be the best team in the Indian division of the Pokemon UNITE Asia Champions League 2023 after a few weeks of competing.
Marcos Gaming managed to end the first phase of the Indian regular season with a perfect total of 12 points after winning all of its matches.
They automatically top the standings and easily secure tickets to the final round which will be held in Kuala Lumpur, Malaysia.
---
Marcos Gaming is always one step among its rivals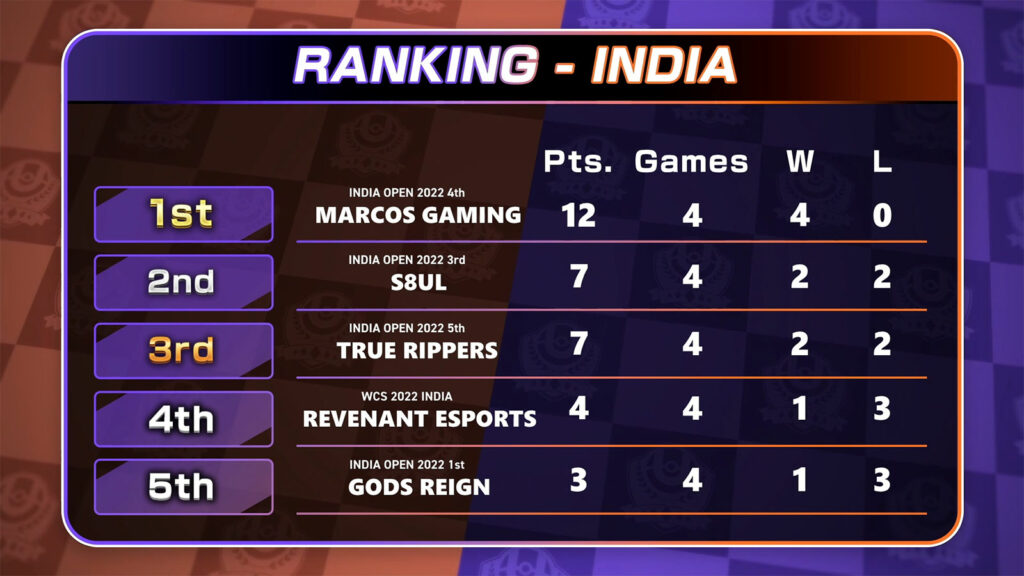 During the regular season, Marcos Gaming makes their matches seem so easy and seamless. The way they communicate and make decisions in the game makes them far superior to the opposing teams.
Their consistent performance gets responses from various new fans who are amazed at their performance which was previously doubtful. However, they succeeded in overthrowing one of the strongest teams, namely S8UL.
---
---
---
S8UL is the toughest opponent for Marcos Gaming
The last match for the two, S8UL and Marcos Gaming showed that both of them had a great desire to end the regular season with a win when the score was 1-1. The match decider in the third game was not so simple.
Proceeding into the late game, Marcos Gaming was able to protect Rayquaza while collecting scores on the other side, knowing that S8UL did not have the capacity to guard their defense. Team fight after team fight broke out many times and S8UL looked superior.
Knowing that if they appear superior to their opponent, Marcos Gaming maximizes their efforts to score the best possible score compared to S8UL. The team used a good strategy by trying to score goals and guarding their area and not giving the enemy a chance.
Marcos managed to win the match with a total of 21 points.
Pokemon UNITE Asia Champions League 2023 India will be back on 12 February 2023 where the remaining teams will bet on the last slot to the finals.
Watch the entire tournament only on the channel YouTube, Facebookor Twitch ONE Esports.
Follow the official ONE Esports account at Facebook, Instagram And TikTok to get the latest esports news, results, transfer gossip and other daily updates.
READ ALSO: Hi5 surprises in Pokemon UNITE Asia Champions League 2023 East Asia division with Absol and Garchomp