Marcos Gaming is the only team in the Indian Division that has managed to maintain a win streak in the Pokemon UNITE Asia Champions League 2023 until week three.
In the first week, they managed to keep their distance from the True Rippers and won with a score of 2-1. Last week, they also scored a perfect result with a score of 2-0 when they faced the Gods Reign team.
---
Marcos Gaming's flawless play led to victory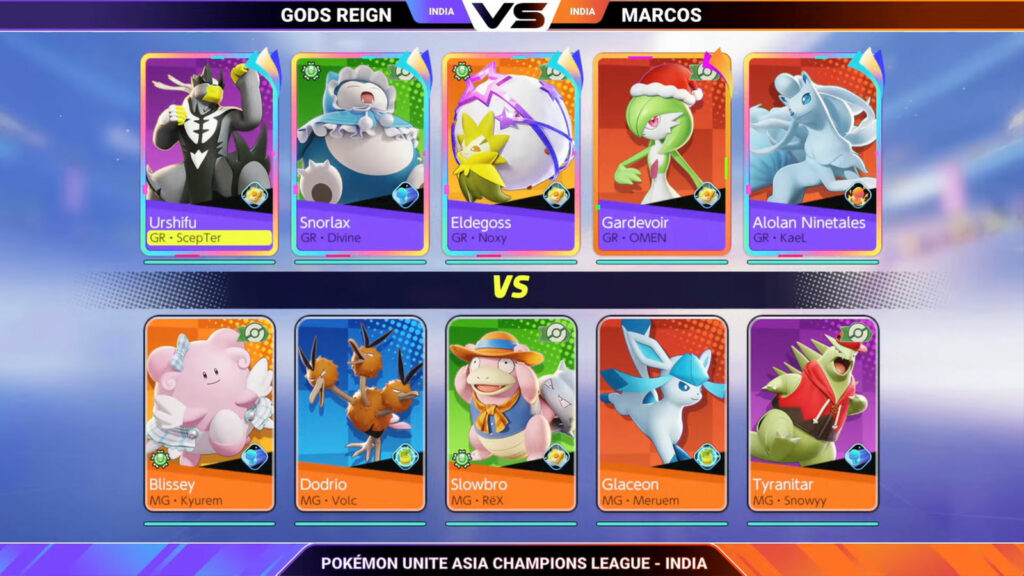 Entering the first game against Gods Reing last week, Marcos Gaming used the best draft lineup they used. The draft works well, especially around Regieleki and on the bottom of Regis.
Gods Reign tried to take advantage of any objective but Marcos Gaming, who was dominating the team fight, suddenly relaxed. Marcos Gaming's attack was good enough to silence Talonflame from Gods Reign who was trying to steal some points.
---
---
Leaving Rayquaza and Marcos Gaming have laid out a good match plan. As the two teams work together to take down Legendary Pokemon, Volc's Gardevoir manages to help Gods Regin with a fine performance.
With Rayquaza captured by Marcos Gaming the first game is secured.
---
Marcos Gaming again secured victory in the second game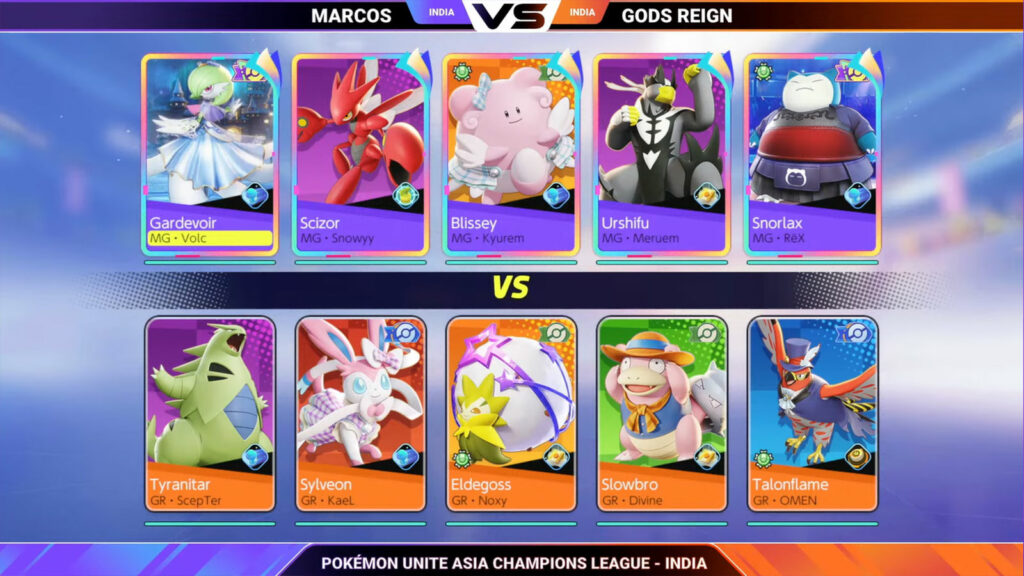 The aggressive play of the two teams did not end with game 1. Marcos again compiled their best draft with Tyranitar in the late game. Gods Reign needed to take control and momentum in game two with Urshifu's strong play.
Volc's Dodrio and Meruem's Glaceon are a big threat. Both teams easily managed to knock each other out. With the safety of Blissey, Gods Reign seems to have a hard time finding important pick-offs to win each raid.
Using the Scepter's Urshifu power, Marcos uses a different tactic than Volc. Piercing through enemy territory, Volc knocked the Scepter backward into the second goal zone. As reinforcements arrive to help the Scepter, Marcos successfully claims Reyquaza without any attack or contestation.
There was little resistance when Marcos Gaming secured points towards Gods Reign's goal zone. With 500 points secured, Marcos again scored 3 points. Take them up the upper bracket in the later stages,
Marcos Gaming returns to compete on January 29, 2023 against Revenant Esports.
Watch all only on the channel YouTube, Facebookor Twitch ONE Esports.
Follow the official account ONE Esports in Facebook, Instagram And TikTok to get the latest esports news, results, transfer gossip and other daily updates.
READ ALSO: The Pokemon Unite Asia Champions League is officially rolling