Get to know the participants of FFML Season 7 closer!
The FFML Season 7 competition has entered the finalization of the participating teams and will most likely be held around March 2023.
Entering its 7th season, the Free Fire Masters League brings together 18 of the best teams in Indonesia to fight for a trophy and cash worth IDR 1.2 billion.
Apart from trophy and cash prizes, the winner also has the opportunity to represent Indonesia in the FFWS (Free Fire World Series) competition as the champion of FFML Season 7.
---
---
Many new teams attended and cheered up, some of which were teams that played in FFML Division 2 before (before it was abolished) and other teams.
With the presence of new faces in FFML Season 7, it will certainly add to the excitement and the process of regeneration in the competitive scene will continue.
Below is a list of participating teams in FFML Season 7 and the complete roster.
---
FFML Season 7 participating team and complete roster
1. EVOS DIVINE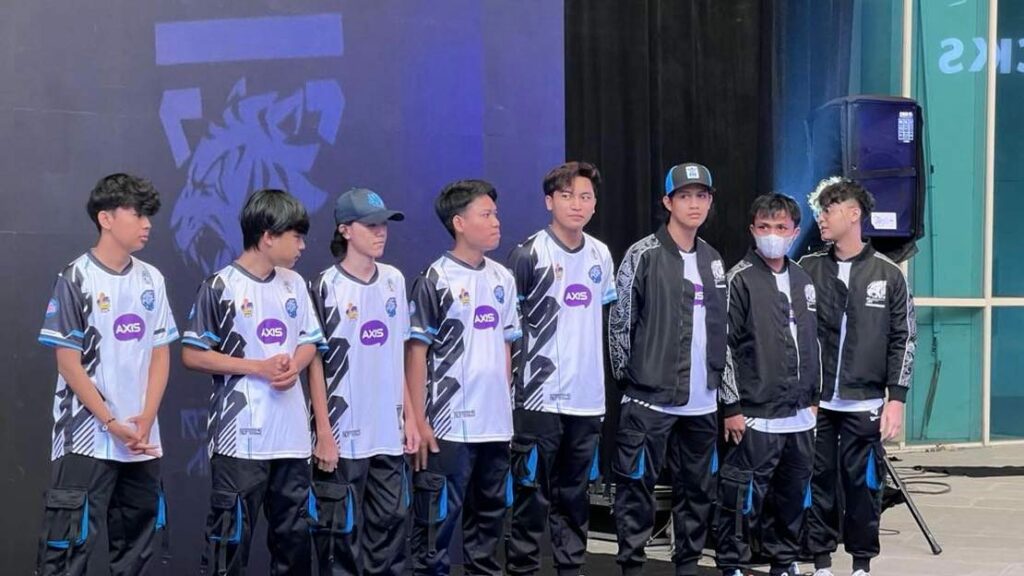 EVOS BIONS
EVOS ABAAAX
EVOS AIMGOD
EVOS JAVRA
EVOS STREETS
EVOS MANAY (Trainer)
EVOS AFM (Analyst)
2. RRQ TEAM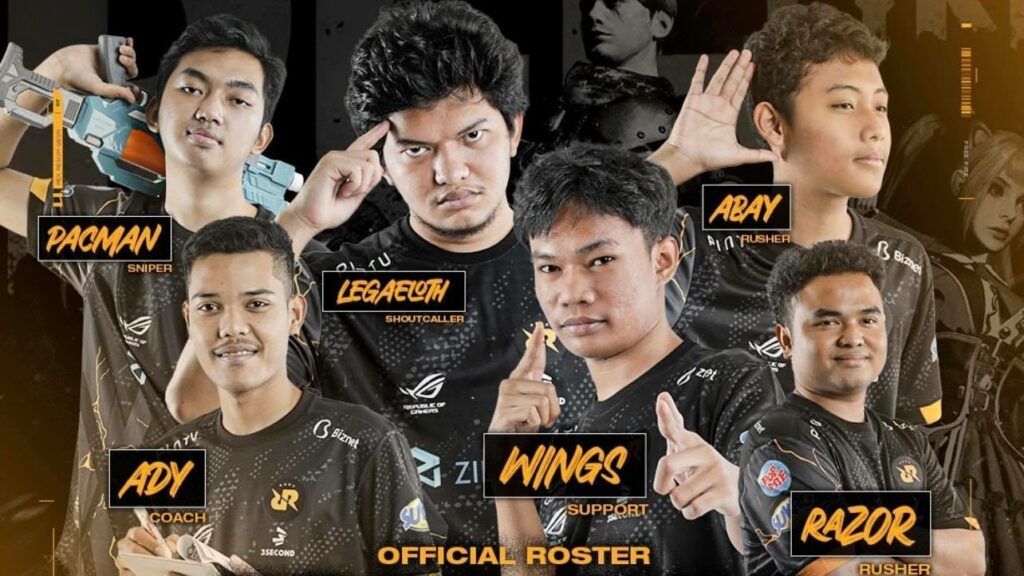 RRQ LEGAELOTH
RRQ PACMAN
RRQ RAZORR
RRQ ABAAY
RRQ WINGS
RRQ ADI (Trainer)
3. ALFAINK SES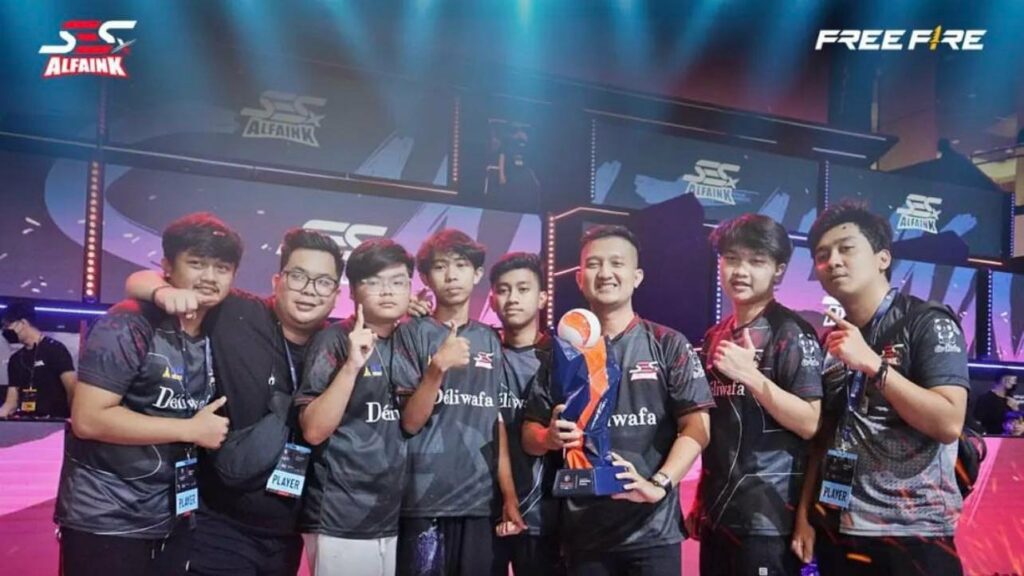 SES JOJOO
SES GEDAY23
SES BARA
SES REY
ATREO SES
SES EDIHH
SES MANTED (Coach)
4. FIRST RAIDERS ECLIPSE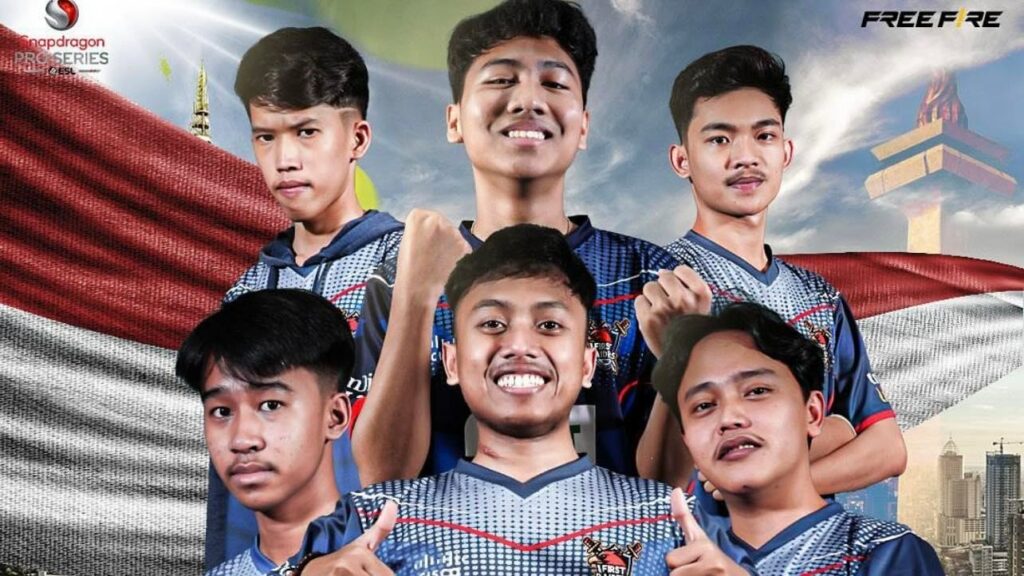 FR DARKOLL
FR JOKERR
FR IKALL
FR IAMSOUZA
FR LOZZY
FR ANCA
FR FLUXYS (Trainer)
5. FIRST RAIDERS STORM
FR DIWANN
FR UWAYY
FR SCOOPERZ
FR DAVIDDZ
FR FLUXYS (Trainer)
6. TIGER WONG ESPORTS
TWE ZAXX
TWE DIMAS05
TWE FAKERR
TBA
TBA
TWE AK (Coach)
7. MORPH TEAM
MORPH MAAL
MORPH SUZANAA
MORPH PIW
MORPH AMBOT
TBA
MORPH LORENZ (Trainer)
8. ONIC OLYMPUS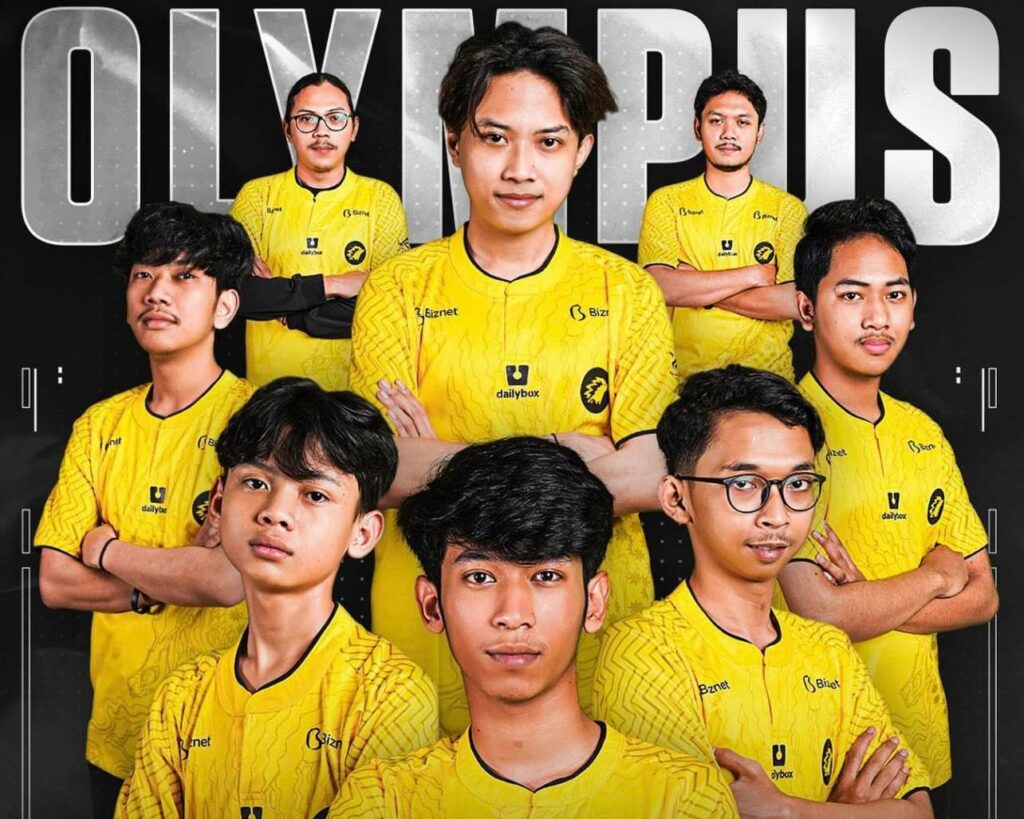 ONIC ZACK
ONIC TAYOOO
ONIC ZXIA
ONIC GAREE
ONIC GARDUU
ONIC PUYAA
ONIC TABUL (Analyst)
ONIC WIZAA (Coach)
9. GARSY APHRODITE
GARSY LEEM
GARSY SURYA
GARSY EKY
GARSY MARIOO
GARSY WIZEE
GARSY ABEEY
GARSY TRI (Trainer)
10. MPO ESPORTS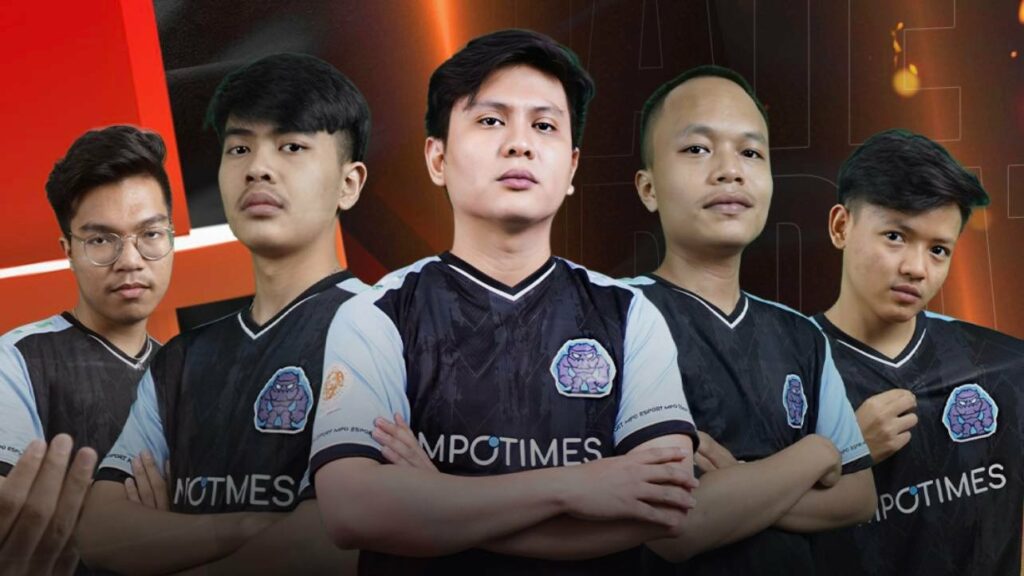 MPO BESTOO
MPO VALDOO
MPO RENDY7
MPO BRIANYOO
MPO NOTDHIZ
MPO CASSA (Trainer)
11. ECHO ESPORTS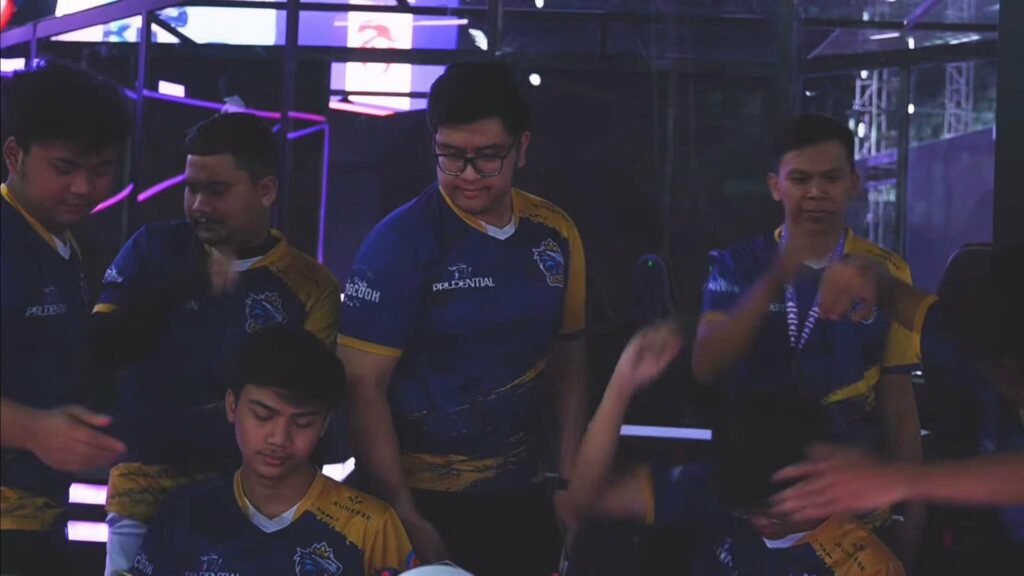 ECHO DUTZZ
ECHO KIBAA
ECHO KOJAA
ECHO KOCELLL
TBA
ECHO CHRISJO (Coach)
12. BULLS Esports
13. EPSILON MBR
WINEZYY MBR
MBR KIMZY
MBR AXEECOY
MBR VALT
TBA
TBA
14. BIGETRON DELTA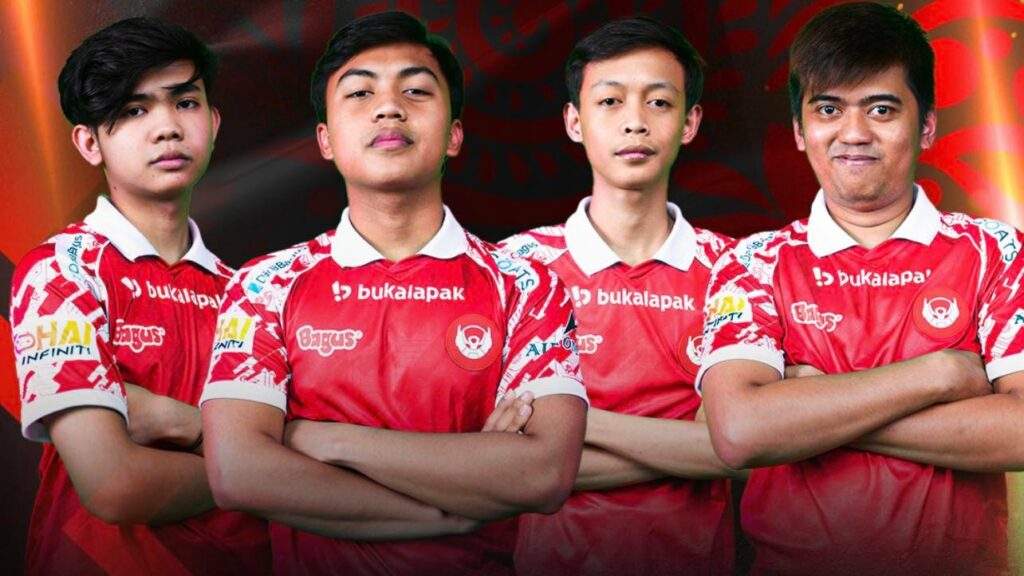 BTR SENSEI
BTR BUTTERFLY
BTR AZRIEL
BTR THANOS
BTR SUEBB
BTR YOUNGDADDY (Coach)
15. KAGENDRA
KAGE SKYBINS
KAGE REEVA
KAGE ANDRYQ
KAGECHESTER
KAGE VADER
16. GODS UNITED ESPORTS
GOD RENZZ
GOD OF RAIN
GOD BAMS
GOD VIRUZ
GOD IKYYY
DEWA KIDSR (Coach)
GOD KSRAIN (Analyst)
17. DOGMA GENESIS
GD YOSS
GD DELSS
GD KIKYYY
GD ERVIANZAA
18. OPI GRIFFIN
OPI RAMAA
OPI JEBENK
OPIRES16
OPI MUEL
TBA
OPI NOTDEN (Trainer)
*TBA : Possibly will be announced later
Follow the official account ONE Esports in Facebook, Instagram And TikTok to get the latest esports news, results, transfer gossip and other daily updates.