Previously assisted by two Filipino players, now Zico will fight in MPL KH with two Indonesian players.
The coach who successfully led Burn x Flash to win the MPL KH 2022 Autumn and qualify for the M4 World Championship, Coach Zico, has now officially joined PRO Esports. The transfer of this coach from the Philippines will make him handle the two players from Indonesia who are in it.
PRO Esports has introduced Zico as its new coach for MPL KH 2023 Spring via a post on the organization's official Facebook page on Friday (20/1/2023) evening.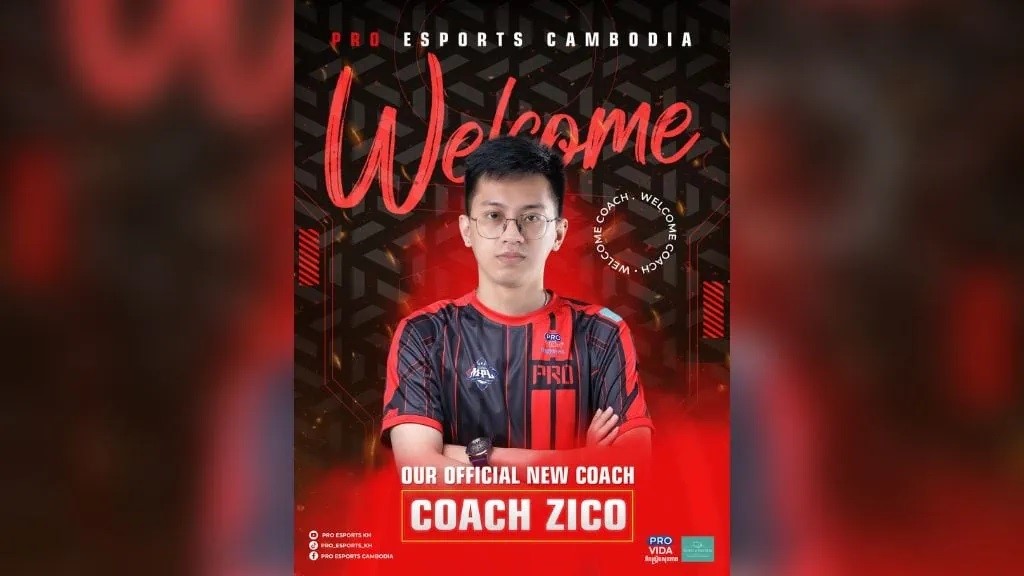 This can be said to be a big step taken by PRO Esports management to face the new MPL KH season. Moreover, this new season will be a qualification to qualify for the MLBB Southeast Asia Cup aka MSC 2023, where Cambodia has been appointed as the host.
Zico's success in his first season in MPL KH with Burn x Flash has shown that he can adapt to the players in Cambodia. Now that he is more mature in the country's competitive scene, it will be easier for him to help PRO Esports at the MPL KH 2023 Spring.
Apart from having experience at MPL KH, Zico is also one of the most respected trainers in the Philippines. After playing with ONIC PH and appearing on M1, he also worked with Nexplay EVOS before accepting the Burn x Flash offer.
---
---
Zico will be assisted by AMYY and Oxygen at PRO Esports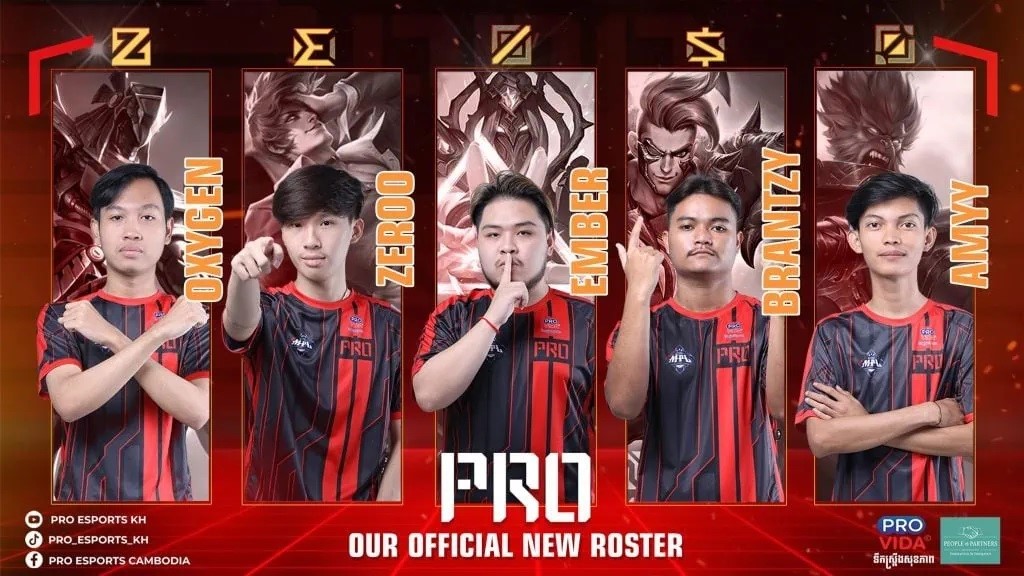 The new team means there will be a new atmosphere that Zico will experience at PRO Esports. If previously he was assisted by two Filipino players in Burn x Flash, Hesa ​​and MP the King, this time he will fight alongside two Indonesian players.
The two players from Indonesia in question are former jungler Alter Ego, AMYY, and former roamer RRQ Sena who previously migrated to MPL Malaysia with Suhaz Esports, Oxygen.
Apart from the presence of the two players from Indonesia, of course PRO Esports is also strengthened by three players from Cambodia. One of the most widely known is the former SeeYouSoon midlaner, EMBER.
The following is the PRO Esports roster for MPL KH 2023 Spring:
Seng "EMBER" Monyoudom (mid laner)
Tep "BranTzy" Sokthai (gold laner)
Fahmi "AMYY" Fadillah (jungler)
Daffa Dwitama "Oxygen" Siregar (roamer)
Zeroo (EXP laner)
John Michael "Zico" Dizon (coach)
It will be interesting to look forward to what the PRO Esports journey will be like at the MPL KH 2023 Spring. We certainly hope that these two players from Indonesia can also appear at the MSC 2023 event and prove their quality at this big event.
READ ALSO: OFFICIAL! R7 has announced its decision at RRQ Hoshi for MPL ID S11