RRQ Clay's celebration raises many questions.
Perhaps one of the most memorable M4 matches for Kingdoms was RRQ Hoshi's battle against Falcon Esports.
This high-tension duel not only pumped the adrenaline of the players, but also the spectators who witnessed it.
Right after the final game was over, Clay did a victory celebration in front of his opponent, and it was a rare moment.
As we know, Clay is a quiet player on stage, so what made the Midlaner from Bogor so excited about his victory?
---
---
Clay tell me what happened in the RRQ Hoshi vs Falcon duel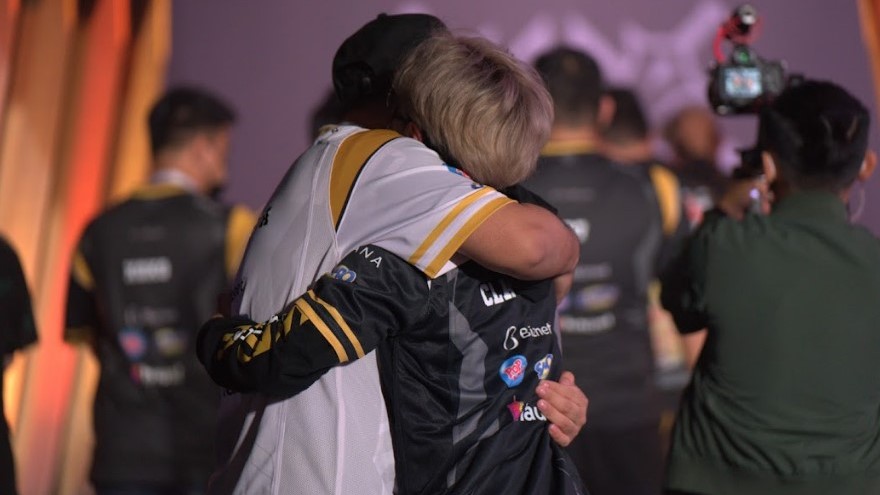 Those who watched the match must still remember the high tension in the duel, the battle ended with a narrow score of 3-2.
Victory could only be won after RRQ Hoshi became the best in the deciding game. Clay became a figure that attracted attention when the game was over because he did a celebration that he had never done before.
Not only inviting questions from fans, his former teammate Xinn also wondered what made the player so emotional.
In Xinn's live streaming broadcast, Clay also revealed that this happened because the opponent carried out excessive provocation.
"Why get angry when you fight Falcon? They talk a lot. I've never celebrated like that, it's just that their words have gone too far. But outside of the game we're still friends," Clay said.
So that's why Clay looked emotional at the end of the fight. Follow the official ONE Esports Indonesia channel at Instagram, Facebook and TikTok for more Mobile Legends: Bang Bang news, guides and highlights.
READ ALSO: List of MLBB World Championship winners