Two teams made it through to the final round of Pokemon UNITE Asia Champions League 2023.
Pokemon UNITE Asia Champions League 2023 offline final gets two more representatives. It was Hi5 and Team MYS who were confirmed to advance to the final round.
The two teams have performed extraordinary in the Regional League for the past five weeks, and have not lost a single series at all. They are top of their respective leagues with a 4-0 record.
Hi5 reigns supreme in the East Asia League in Pokemon UNITE Asia Champions League 2023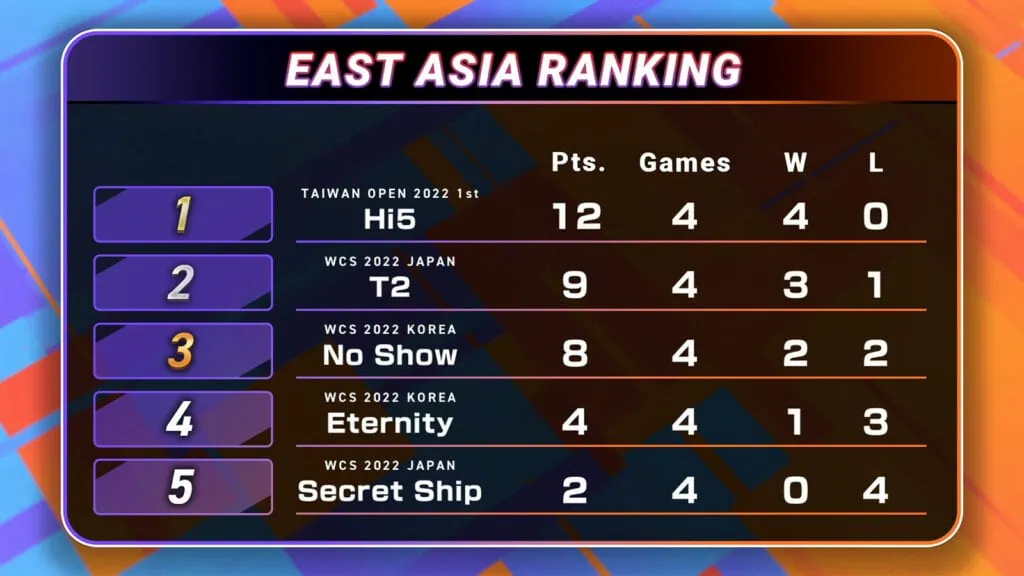 From start to finish Hi5 really dominated every game. Starting from their draft, decision making, and execution, everything is on point. No team in this league can stop the team from Taiwan.
They have a wide Pokemon pool playing Absol and Garchomp, something which is very rare in the current META. The cheese pick in this draft is one of Hi5's strengths.
All teams in East Asia are having a hard time outplaying Hi5. They really are a team that manages the tempo of the game well and knows when the time is right for war. Hi5 are the kings of snowballing, especially when it comes to how fast they can do it.
---
---
---
MYS is also too strong in the Southeast Asian League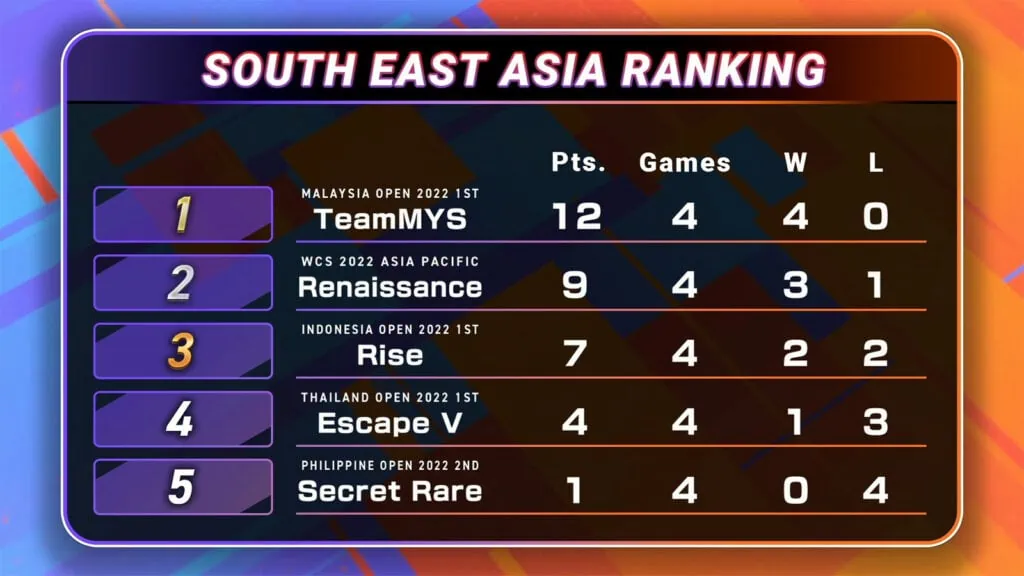 MYS' journey may not be as superior as Hi5's, but at least they can finish all the league games with a win.
Their track record is not perfect, and they have to go through full matches in their last three matches. Until finally the peak of performance occurred when facing the Renaissance.
MYS gave debuts to Comfey and Zoroark and Renaissance struggled against them. A 2-0 victory was won and MYS secured tickets to the offline final for the Pokemon UNITE Asia Champions League 2023 offline final.
---
---
Phase 2 of Pokemon UNITE Asia Champions League 2023 East Asia and Southeast Asia will begin February 17 and 18 which will fight for the last slot in the offline finals.
Follow the official account ONE Esports in Facebook, Instagram And TikTok to get the latest esports news, results, transfer gossip and other daily updates.
READ ALSO: Fierce! Rise vs MYS duel in Pokemon UNITE Asia Champions League 2023 SEA ended dramatically