Be aware of the following Minor bugs in Free Fire.
After the server maintenance process, it's not uncommon for minor Free Fire bugs to become one of the risks that players will take in the game.
Minor bugs in Free Fire generally occur due to several things that are considered not in accordance with conditions that were previously stable before the server maintenance. It's 'minor' in nature because the bugs that are present don't have a big impact on the Free Fire game.
---
---
However, minor bugs in Free Fire must be followed up by the developer/publisher, in this case Garena. Remember, currently the series of FFML Season 7 qualifier events is currently underway and other players (outside the competitive scene) may feel the same way.
Following are some of the minor bugs in Free Fire that were detected after the January 2023 update.
---
Coach ChrisJo explained several minor bugs in Free Fire after the January 2023 update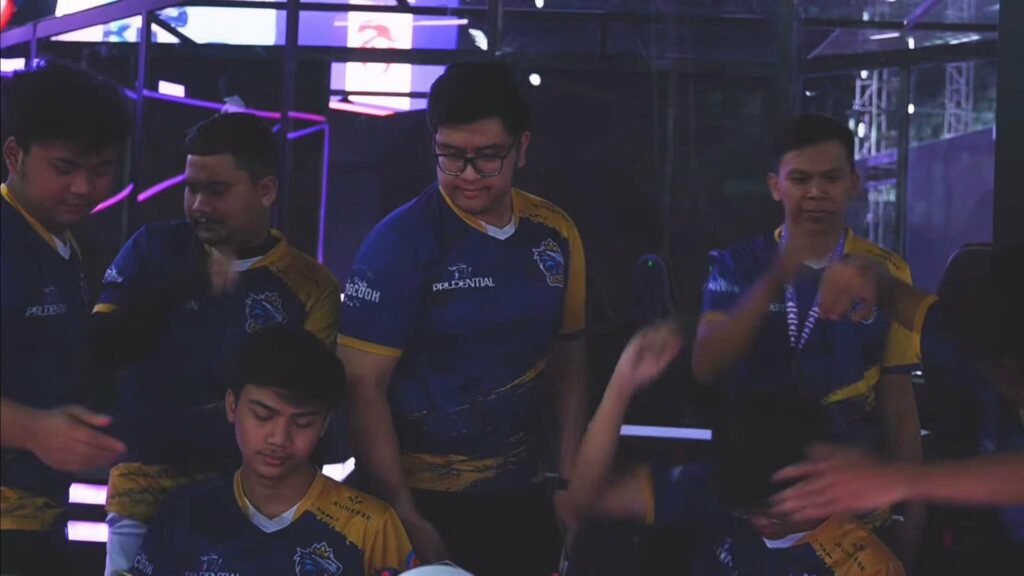 Coach from ECHO Esports, Christian Jonathan "ChrisJo" Pascoal uploaded several rows of minor bugs in Free Fire after the January 2023 update.
As explained above, even though it is 'minor' in nature, bugs in Free Fire are still something that is troubling and must be fixed. Here are some minor bugs in Free Fire found by ChrisJo:
1. First order (large) launchpad users often canceled when want to launchunexpectedly returns to the side or back of the launchpad.
2. Frequent (large) launchpad paths not optimal all of a sudden, change instantly, even flying bouncing in the air.
3. Launchpad mini which still often has bugs, in terms of usage.
4. The 'use' button appears frequently and is difficult to remove after using launchpad mini.
5. Unable to revive friends or be revived by friends after a knockdown continued with a super fast time lag, with a description of revive 0/0 seconds.
6. Custom room casual, often experience disconnect games, 999+ping/ms and take a long time to return to normal.
Although several minor Free Fire bugs that ChrisJo reported were related to the Launchpad facility (large/mini), it is possible that several other features were also found to be problematic, especially the 'custom room' where his team might do scrim or other activities.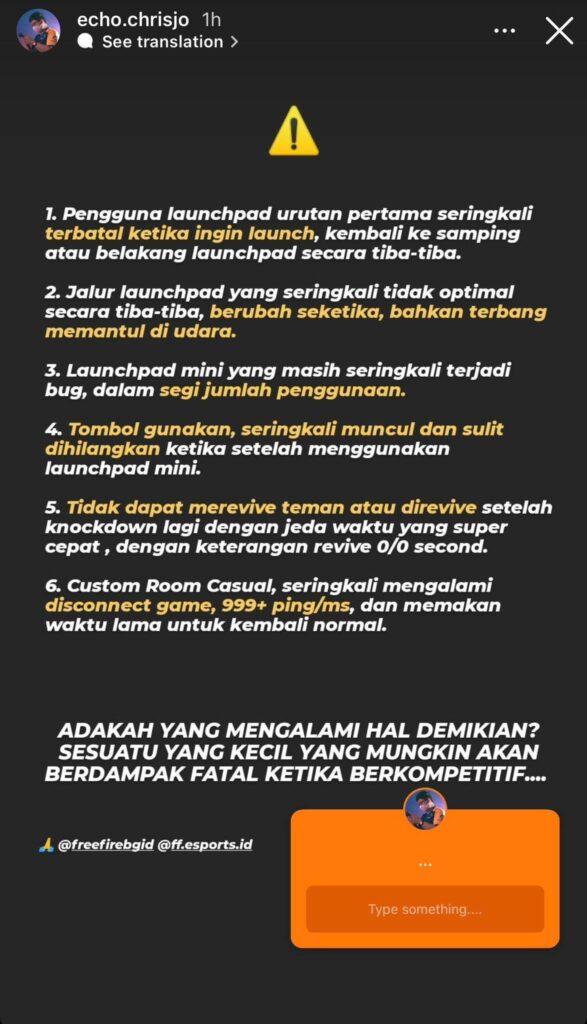 ChrisJo through his Instagram account also provides a forum for other players if they experience something similar or there are other minor bugs in Free Fire that are troubling.
Hopefully, the report from ChrisJo can make Garena act quickly to fix the minor bugs in Free Fire that he mentioned or other bugs.
READ ALSO: Free Fire not included in SEA Games 2023 Cambodia? Bang Fayad explained the situation