Rise vs MYS' intense match colored the match between Pokemon UNITE ACL SEA!
Pokemon UNITE Asia Champions League 2023 SEA brought together two top teams, Rise and MYS, in an incredibly exciting battle.
The fans cheered during week two of Pokemon UNITE Asia Champions League 2023 when Rise and MYS presented competition on another level.
Still in the first stage of the tournament, both teams are playing for points that will take them to the next stage.
And most importantly, those who can secure the main slot in the SEA division will directly qualify to compete in the LAN-Final in Kuala Lumpur, Malaysia.
---
Rise Eeyorr shows his skills with Dodrio's skills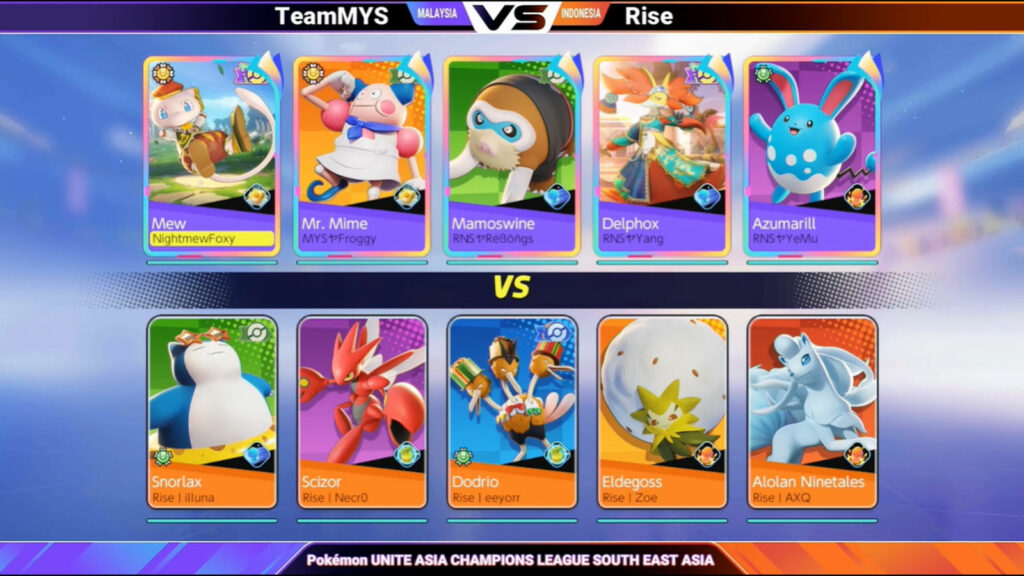 Entering the first game, both teams rushed to secure their best draft. MYS uses a certain combined draft while Rise prioritizes agile Pokemon.
As the two battle for leveling, Eeyorr's Dodrio constantly manages to score points in unguarded areas. MYS is superior in terms of team fights and tries to secure objectivity well, discourages attacks.
---
---
The two of them continued to compete fiercely until Rayquaza appeared at the last minute. MYS is trying to survive with the points advantage they have.
Eeyorr seemed to be cornered between the Rayquaza pit area and both teams ended up receiving quite a significant impact.
Among the Pokemon left on the field, one of them is Eeyorr's Dodrio and none can rival this type of Pokemon.
With the point advantage they finally had, Rise secured the first game.
---
Patience paid off, MYS equalized!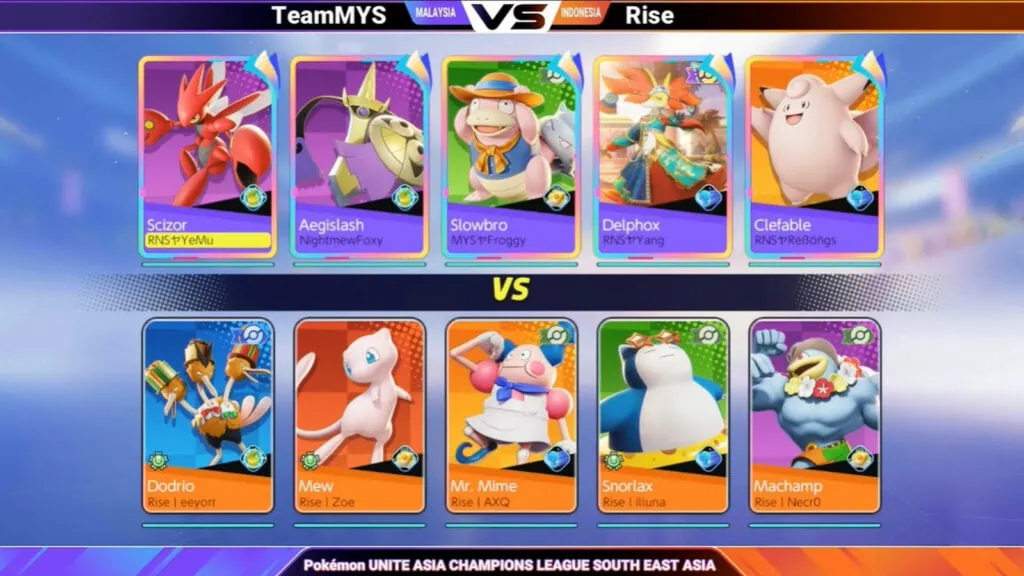 Moving on to the next game, Rise again secured Dodrio for Eeyorr along with Mew and Mr.Mime in the draft. Seemingly confident, MYS chose a Scyther for Yemu so that it would be easy to block Eeyorr's nimble moves.
Exactly similar to the first game, Rise tries to get as many points as possible. MYS, match the opponent's advantage with various objectives and moves.
The two teams seemed to be playing more defensively as Reyquaza appeared in the arena. Eeyorr, set to score points for his team in game two.
When Eeyorr took advantage of the gap in the bushes, Yemu was ready and waiting for him. In the twinkling of an eye, Eeyorr was gone.
With this golden opportunity, the two competed fiercely in the pit area and MYS managed to dominate. Eeyorr tried to drive away alone to secure Rayquaza but failed.
MYS finally ended the game and leveled in the second game, 1-1.
---
The third game will determine the fate of both teams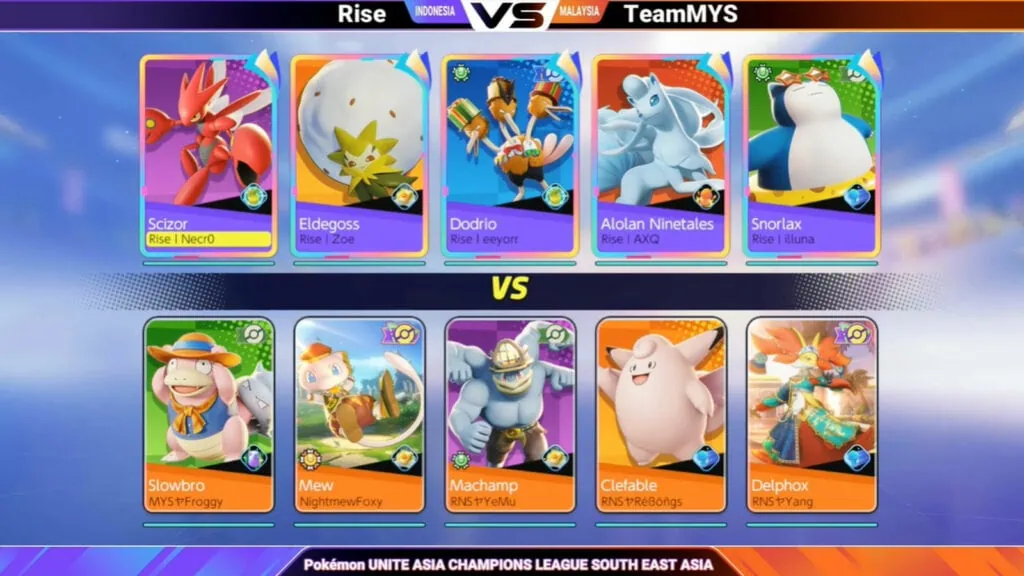 In the last game, Rise tries to use Pokemon Scyther and Dodrio.
The two of them didn't do battle at the start until Regieleki and Regis were present, MYS was able to secure several objective areas on the map thanks to the superiority of team fights. Rise is still ahead in their Pokemon level.
The last 2 minutes were so tense as both teams fought fiercely. The decisive battle began when MYS knocked out Snorlax by KO.
Swept away with anxiety, Rise Alolan's Ninetales went too far to get his partner back on the field. But that move was quite risky – until finally Yemu gave a perfect attack with Machamp beating Alolan with a double knockout.
With an advantage in the number of Pokemon, MYS managed to secure Rayquaza and outperformed Rise until it ended with a sweet victory.
Watch it all on the channel YouTube, Facebookor Twitch ONE Esports.
READ ALSO: Marcos Gaming maintains win streak in Pokemon UNITE Asia Champions League 2023 India Division