IESF medals color EVOS Legends' revenge on Bigetron Alpha.
Matchday 2 of the fourth week of MPL ID Season 11 opened with a heated duel between EVOS Legends and Bigetron Alpha.
The feud between the two teams is at its peak after the EVOS side was defeated by Bigetron in the first leg. At that time, BTR employees conducted taunts about the IESF.
It should be remembered that previously the White Tiger team was able to defeat BTR in the race for the Indonesian representative slot at the IESF.
It seems that the defeat left a deep impression on the Red Robots, therefore they are very satisfied to be able to defeat their rivals in the first leg and immediately taunt in that match.
---
---
The climax of the feud between IESF EVOS Legends and Bigetron Alpha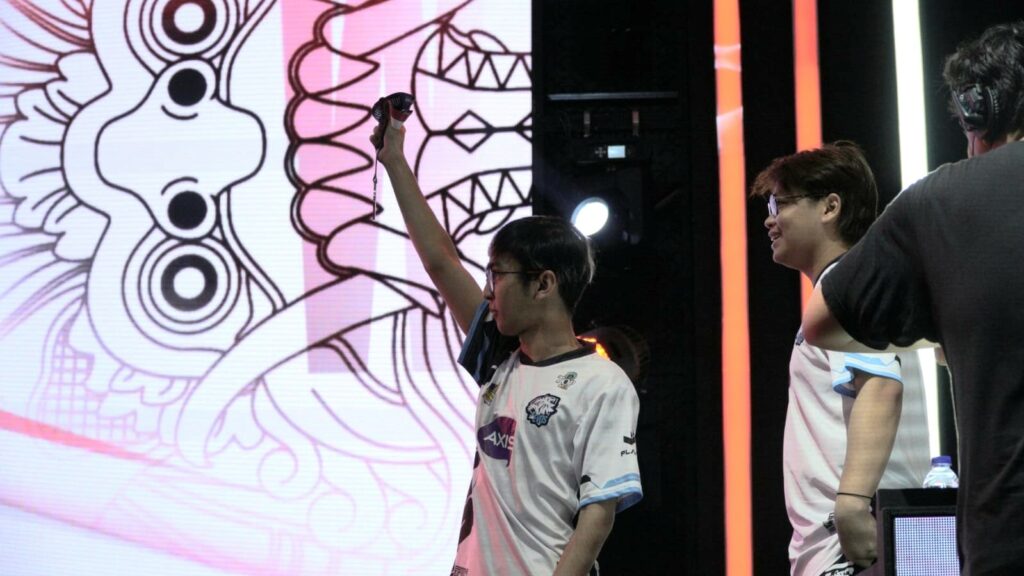 EVOS Legends was finally able to get their revenge in the second leg by winning a fierce battle 2-1. Right after the match was over, the EVOS team immediately showed off the IESF medal to Bigetron Alpha.
In the post-match interview session, Branz revealed that the challenge they received in the first leg made him and his friends excited in the second meeting.
"Because in the first leg we were taunted about IESF, we got hotter in this match," said Branz.
On the other hand, Hijumee interpreted this victory in a simple sentence, "I only fulfilled (Bigetron Alpha)'s request."
Previously, BTR always brought up the IESF topic when discussing the match against EVOS. They also gave an open challenge to meet the IESF EVOS squad again in the second leg.
However, Tazz realized that this victory was only a small success in his mission to win the MPL ID S11 title. He emphasized that this season EVOS still has a long way to go.
"Of course this victory makes me happy, but EVOS Legends has a long way to go, we are not only here to fight Bigetron Alhpa," said Tazz.
Follow the official account ONE Esports in Facebook, Instagram And TikTok to get the latest esports news, match results, transfer gossip and other daily updates.
READ ALSO: MPL ID S11 schedule, format, results and how to watch