Thank you SAM13, MR05, Kenzoo and Abu for your service to EVOS Esports!
EVOS Esports once again announced their farewell to their main pillars, the Free Fire legends namely SAM13, MR05, Kenzoo and also Abu.
After Divine carried out a full regeneration, EVOS Esports finally gave clarity to the fate of the veterans who had triumphed in 2019-2021.
SAM13, MR05, Kenzoo and Abu are the main pillars of EVOS Esports in winning titles from year to year starting from FFWC 2019 Bangkok the first world title, FFIM 3 times in a row, 2020 Fall, Spring 2021 and Fall 2021.
As well as 3 consecutive FFML titles in Season 1, Season 2 and Season 5. All of these were the heydays of the Divine OLD lineup.
---
---
SAM13 and MR05 were last known to have defended EVOS in the ESL Snapdragon Pro Series match at Taman Anggrek Mall, Jakarta where the results were unsatisfactory.
Kenzoo and Abu themselves have not defended the EVOS Esports main team, Divine for a long time. Kenzoo has not been active since FFML Season 4 and Abu has moved to Immortal.
With this, only Manay remains, the first generation of EVOS Free Fire who is currently serving as the team coach for an undetermined time.
---
Messages and hopes of SAM13, MR05 for EVOS Esports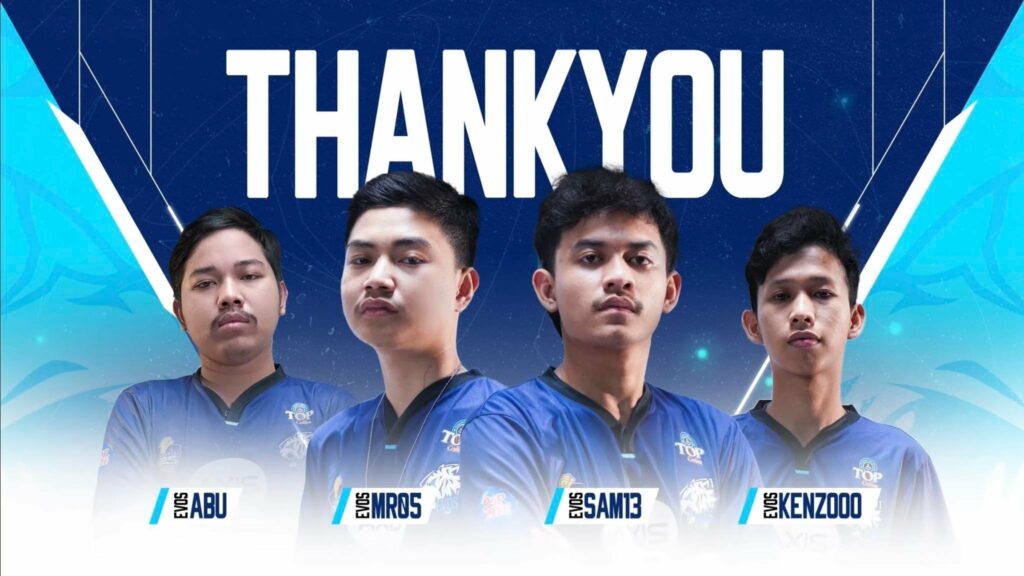 In the farewell video, SAM13 and MR05 repeat memories of important moments when they defended EVOS Esports for almost the last 3 years.
Starting from the Capital Esports team, they were recruited by EVOS Esports and competed at FFWC 2019 Bangkok, successfully claiming their first world title.
Their journey with Kenzoo and Abu was tortuous. Nevertheless, they have won many titles in FFML, FFIM and other competitions.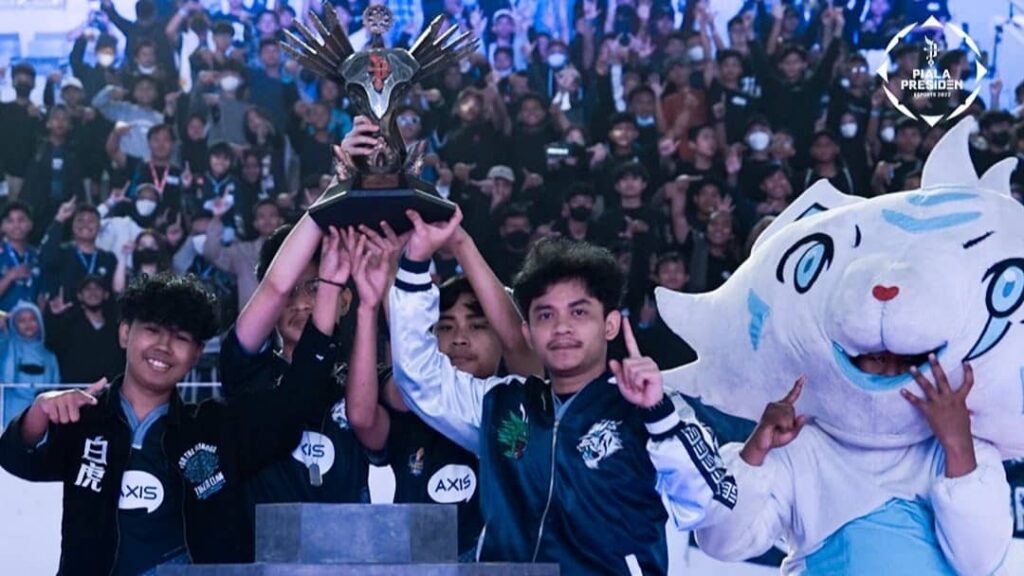 The last title that was successfully presented by SAM13 and MR05 was the 2022 Esports President Cup where EVOS Esports managed to win the tournament.
Both also gave great hopes for EVOS. Hopefully without them, the Free Fire division will be even more successful and be able to win other titles.
Apart from EVOS, don't forget that they also left a message for the fans, EVOS Fams and EVOS Hard Line as well as EVOS coaches, managers and staff.
"Hopefully EVOS will be even more successful in the future, more successful and I feel so lost for EVOS Fams, because I am passionate about EVOS because of them. Without them I am nobody, their support means a lot," said SAM13.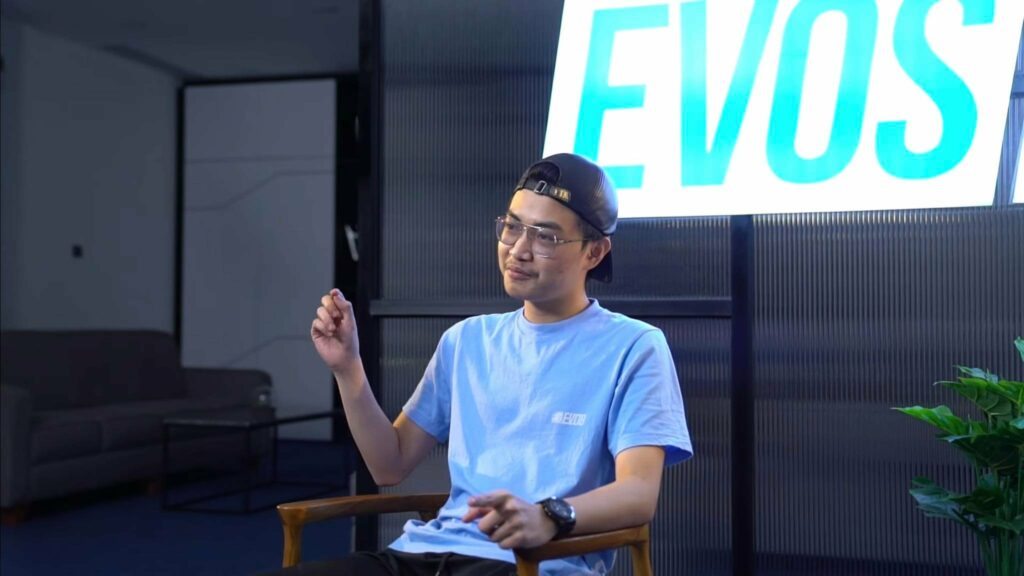 "My hope for EVOS is that the new roster can be better than the previous one. A message for EVOS Fams maybe thank you because you have supported EVOS Divine. Your enthusiasm is what allows us to rise again, win again, "
"And for the people who have tried hard with me, coaches, managers, employees at EVOS, without you I cannot walk alone. I am Regi Pratama, I am resigning, thank you," said MR05.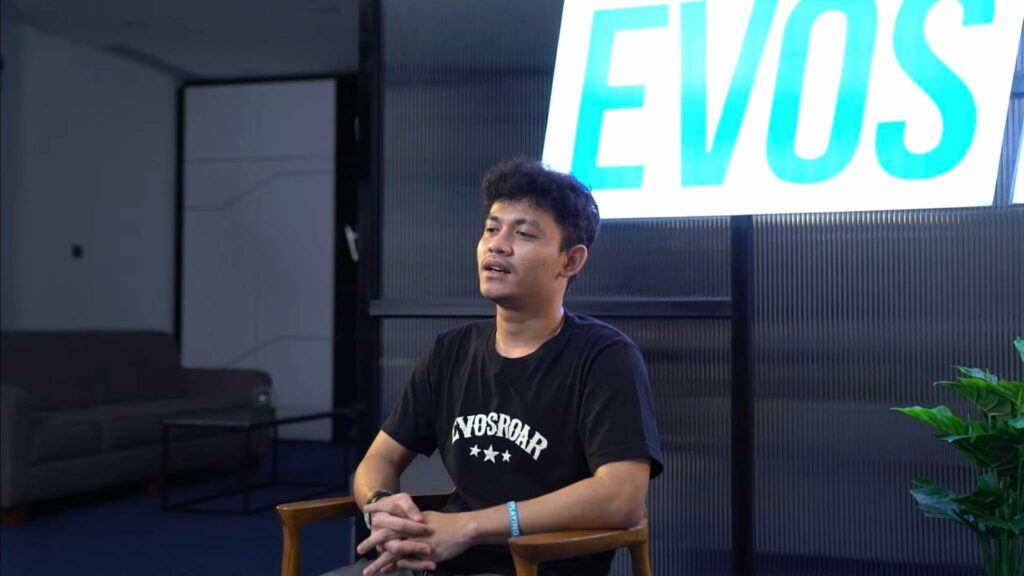 "I am SAM13, my real name is Saeful Muharrom, I say goodbye," he concluded.
In the end, Kenzoo and Abu also left the EVOS ITF together with SAM13 and MR05 closing the farewell video for the legends of the Free Fire division.
Follow the official account ONE Esports in Facebook, Instagram And TikTok to get the latest esports news, results, transfer gossip and other daily updates.
READ ALSO: Explore Santino Free Fire's character skills: Deceive enemies with shadows!