OHMYV33NUS's Estes is back at it! Blacklist International succeeded in dropping ECHO to the lower bracket and won a ticket to the M4 grand final.
Blacklist International managed to ensure their step to the grand final M4 World Championships after successfully beating ECHO in the upper bracket final with a score of 3-2 which was held at the Tennis Indoor Stadium, Senayan, Friday (13/1/2023). In this match, OHMYV33NUS's Estes again showed his skills in helping.
In this match, Blacklist International had to get back up three times to be able to win the match after ECHO was always able to beat them. In fact, they started this fight very badly after being slaughtered by their opponent.
---
ECHO's International Blacklist Massacre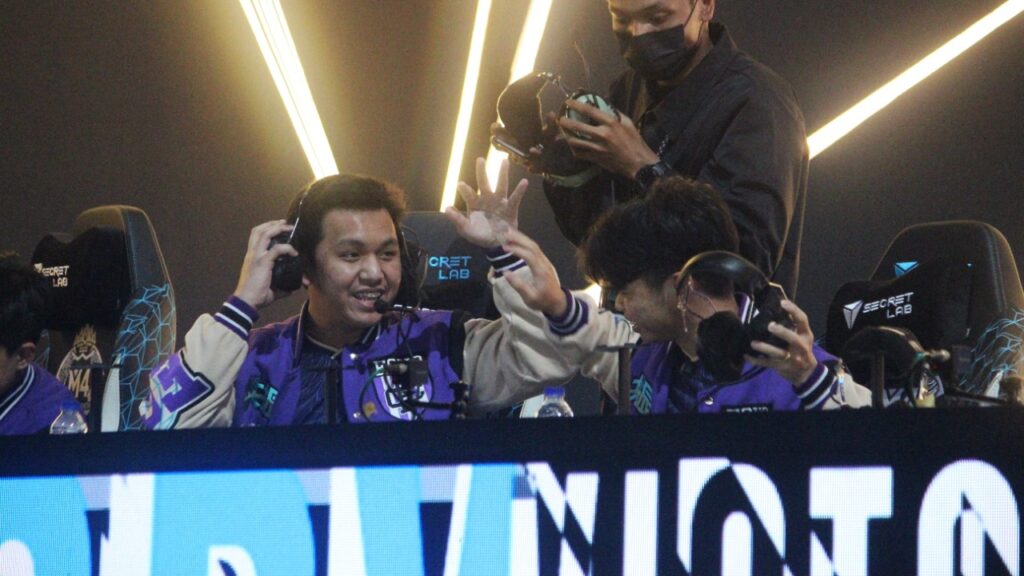 In the first game, an unequal battle ensued. Blacklist which is the defending champion team is made not to play at all throughout the game.
Surprisingly, ECHO managed to win all the available lanes and take full control of the game. Even before the 4th minute, they had a 5-0 kill score and a net worth of 2,000 gold.
This snowballing continues, especially after they almost always get neutral objectives and great games, both as a team and individually.
Even when the first Lord appeared in the Land of Dawn, ECHO was already 16-1 up in kill scores and over 7,000 gold. This made Blacklist unable to do much to put up a fight.
Through an attack with the second Lord in the 13th minute, Blacklist was actually still able to withstand the pressure given. But because their four heroes fell, this made the opponent free to ensure victory with a kill score of 21-2!
---
The blacklist has successfully suppressed ECHO's META healer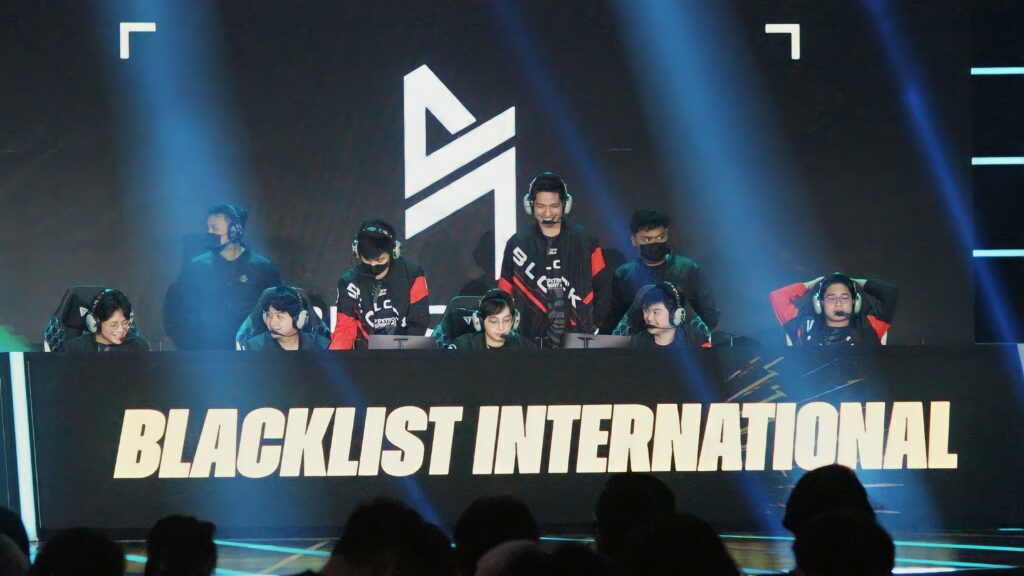 While in the second game, a much more balanced battle occurred. Even though ECHO was able to take control of the game at the start, Blacklist was not surrounded like in the first game and was able to turn things around.
Blacklist was under pressure because Xavier and Beatrix, who were the main source of their damage, did not have the required items. However, when the scaling carried out by the two heroes was successful, they were able to provide great resistance.
ECHO, who played Faramis and Estes in the second game, made it difficult for Blacklist to do team fights in the early to mid game. The unlimited healing produced by these two heroes makes their heroes very sustainable in battle.
However, after Beatrix and Xavier had enough damage, accompanied by a measured tug-of-war done by Blacklist, they managed to turn things around and ensure victory in the 17th minute with a kill score of 14-7.
---
---
ECHO's domination is back, Blacklist doesn't move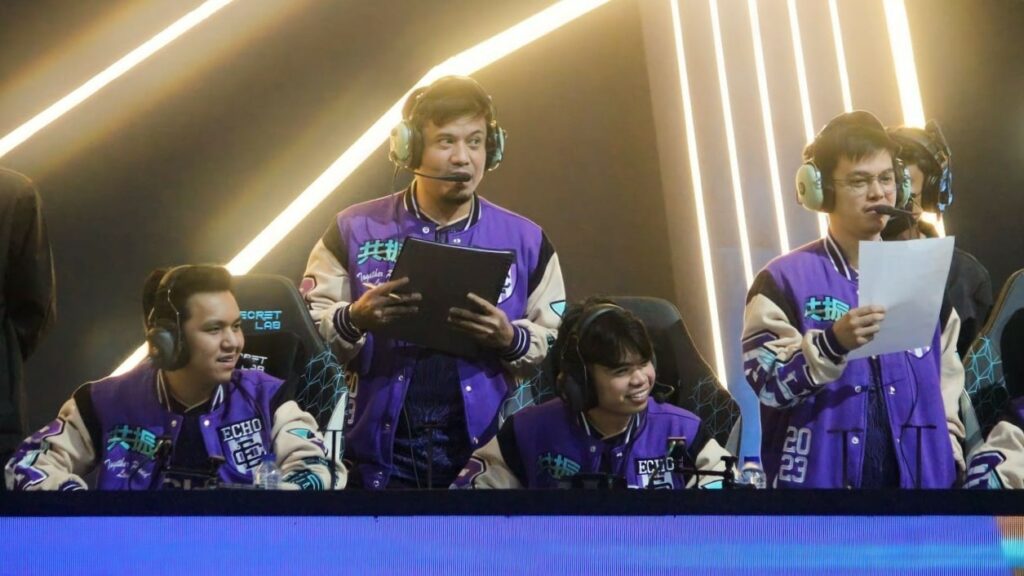 After Blacklist managed to find their rhythm in the second game, this did not happen again in the third game. More or less the same situation as in the first game returned, where ECHO's domination repeated itself.
Facing the Blacklist which has META heroes like Beatrix and Gloo and Estes who are the mainstay of OHMYV33NUS, this doesn't make it difficult for ECHO to play.
Just like in the first game, this time ECHO managed to get all the neutral objectives like Turtle and Lord and was far superior in terms of kill score and net worth. This makes Blacklist play more on his own base while looking for momentum to turn things around.
However, the thick defense that Blacklist had built meant that ECHO couldn't break through easily. They needed an attack with the third Lord in the 18th minute with an advantage of more than 12,000 gold to ensure victory, even though Blacklist was actually able to stop it.
---
KarlTzy returns to play Assassin jungler, Blacklist equalizes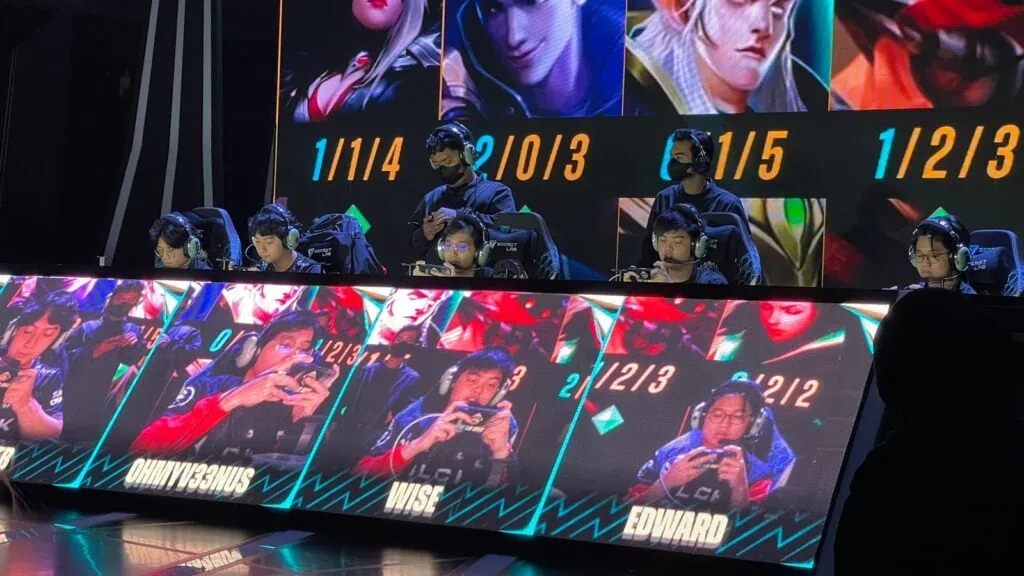 In this fourth game, KarlTzy returned to play the Assassin jungler, which he doesn't usually appear in the M4 playoffs. This time he played Ling, but couldn't freely get the Purple Buff because he was invaded by the Blacklist for most of the game.
Just like when facing RRQ Hoshi, Blacklist deliberately freezed the Purple Buff leaving only one small Thunder Fenrir throughout the game and took KarlTzy's.
This made KarlTzy's Ling unable to do much, especially against Blacklist's UBE strat. As a result, ECHO was constantly under pressure and found it difficult to develop their game.
Apart from that, things that were somewhat odd happened in the late game, where the ECHO players seemed to be careless and seemed to be forcing themselves into a team fight that ended in disaster for their own team.
This also made Blacklist free to win the fourth game in the 16th minute with a kill score of 22-11 and forced the match to continue into the fifth game because the score was again equal, 2-2.
---
Endless healing from Estes OHMYV33NUS, Blacklist to the M4 grand finals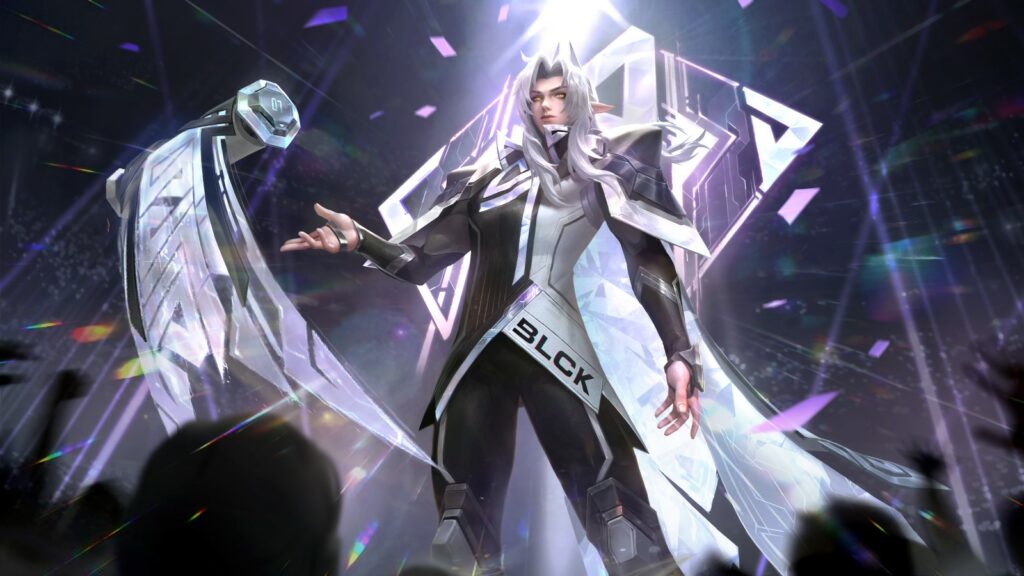 In the decisive game, Blacklist played Estes again as in the third game. If previously the hero couldn't do much, this time OHMYV33NUS managed to spoil his teammates throughout the match.
From the start, Blacklist has managed to dominate the game. The duel between Estes-Fredrinn, which is again owned by Blacklist, successfully destroyed ECHO's gameplay, this time playing Grock jungler.
ECHO failed to reverse this domination, even though they have several META heroes such as Joy and Karrie. They were unable to penetrate Blacklist's UBE strategy, so their game did not progress.
So unstoppable, Blacklist has managed to ensure victory through pressure with the first Lord in the 12th minute. One by one the ECHO heroes were taken down, so they won with a kill score of 14-6.
This victory made Blacklist managed to become the first team to qualify for the M4 grand final. Their chance to become the first team to be able to defend the MLBB world title is one step away.
Meanwhile for ECHO, this result means they have to go down to the lower bracket final to face the winner from RRQ Hoshi vs ONIC Esports.
READ ALSO: M4 World Championship playoff schedule, format, game results and how to watch