Get to know Armor Penetration Free Fire and its effects on the battlefield!
Have you ever heard of the term Armor Penetration in Free Fire during your time playing Free Fire? If not, check out this article.
The term Armor Penetration Free Fire may rarely be heard by some Free Fire players whether they are professional players or casual players (casual).
Armor Penetration Free Fire is a term that describes the reaction of attack/damage to enemies (with/without) armor in the game.
---
---
Item Armor (vest) is an important item that players can use to protect themselves (reduce damage received) from nearby enemies.
There are various types, starting from level 0 (damaged vest/no vest), level 1 to level 4. Armor Penetration is also related to the types of weapons in the game.
So, how important is it for players to understand the term Armor Penetration in Free Fire? Does this affect the outcome of the game?
---
Get to know the term Armor Penetration Free Fire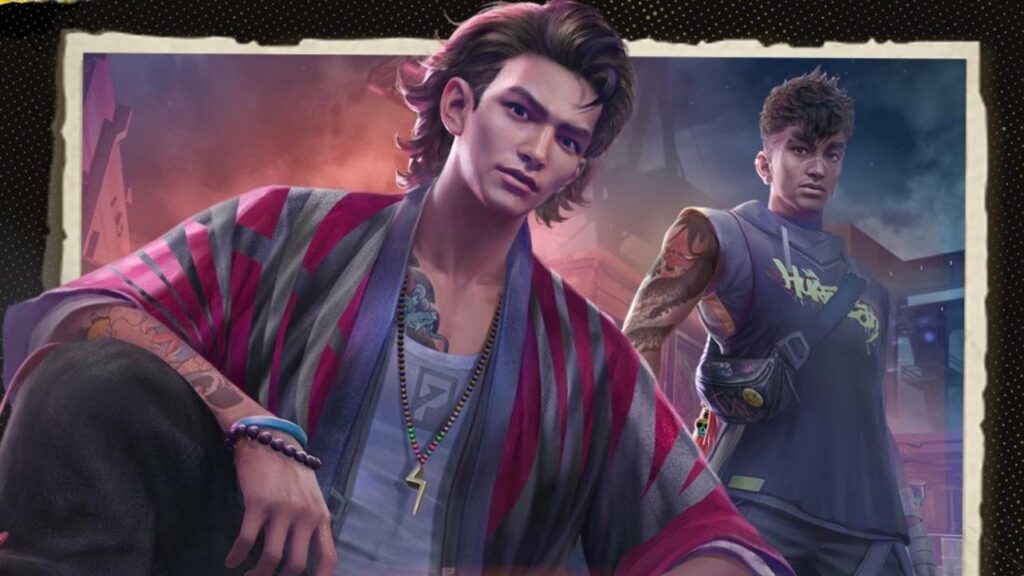 The term Armor Penetration in Free Fire as explained relates to how the damage dealt penetrates the enemy's defenses.
The defense in question, of course, is their armor. Penetration means various responses given/received by the enemy directly or indirectly.
Immediate response, for example receiving direct fire or grenade explosions from enemies in the game. Meanwhile, an indirect response was received from the explosion effect (red zone) to the Landmine without being noticed.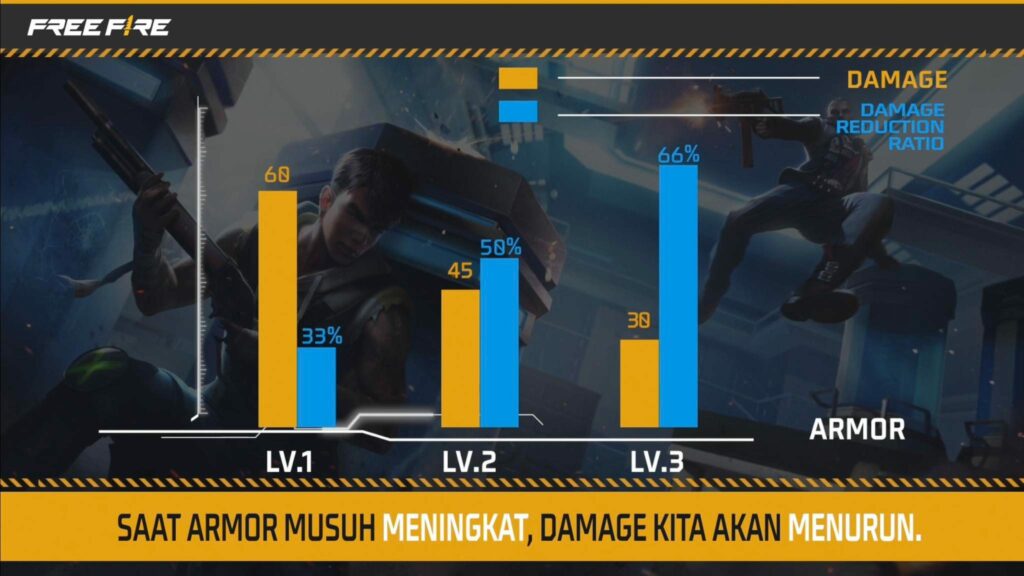 And it needs to be studied, the types of weapons also give different damage to enemies with armor at a certain level. For example a rifle weapon can give 40-50 damage to an enemy without armor, and only give 30 or even 20 damage when the enemy is wearing armor with level 1 to level 4.
And, if you use a weapon with a large "armor penetration" attribute, then the opportunity to deal greater damage will open up.
Rate of Fire also provides a certain effect related to "armor penetration" where the faster the bullet hits the enemy, the enemy's armor resistance will run out quickly.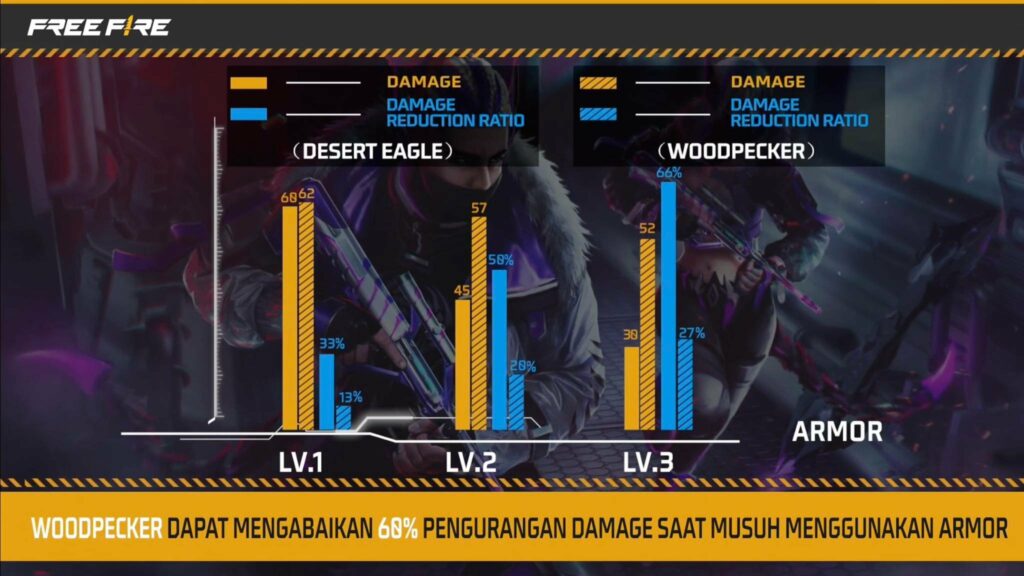 Here are some weapons that have the 'armor penetration' attribute:
Assault Rifle: M4A1 – Netherworld Glacier, M14 – Killspark Shinobi, SCAR – Haven Warrior, GROZA – Operano Sheng, XM8 – Golden, XM8 – Hysteria, AN94 – Ruby Bride, AN94 – Plan Bermuda, AUG – Phoenix Knight, AUG – Cosmic Teleportia (Moco), PARAFAL – Wraith Patrol, PARAFAL – Aurora Oni
Marksman Rifle: SVD – Nightslayer Grizzly, Woodpecker – Fierce Demilord, Woodpecker – Crimson Heir, AC80 – Rave Skater
Machine Gun: M60 – Spirited Overseas
Sub-Machine Gun: UMP – Wilderness Hunter, UMP – S32 Shirou, Thompson – Scarlet Groom, Vector – Cobble Dragontail, Bizon – Wraith Patrol
Shotguns: SPAS12 – Burning Lily, MAG7 – Lethal Finstooth
Sniper: M82B – Dragon Mob, Treatment Sniper – Ice Bones
*And other weapons that have not been mentioned
In essence, you have to be able to understand the concept of armor penetration in Free Fire so that you can be even more effective when taking down your opponents on the battlefield.
So, from now on, pay attention to your weapon type and make sure it has good armor penetration and rate of fire attributes. Good luck.
Follow the official account ONE Esports in Facebook, Instagram And TikTok to get the latest esports news, results, transfer gossip and other daily updates
READ ALSO: Explore Santino Free Fire's character skills: Deceive enemies with shadows!