Royal Derby ONIC Esports and RRQ Hoshi are the hottest matches in the next M4!
The follow-up match of the Lower Bracket M4 World Championship on Friday (13/1) brought ONIC Esports and RRQ Hoshi to face Falcon Esports from Myanmar and also The Valley, from North America (NA) where both of them managed to win the match.
With the victory that both of them have won, it will automatically present a dilemmatic match that will bring together the two Indonesian representatives.
For the first time since the MPL ID S10 Grand Final, ONIC Esports and RRQ Hoshi will face off again in the M4 World Championship. Both of them had to go down to the lower bracket after losing to the ECHO team and Blacklist International from the Philippines, Thursday (12/1).
---
---
Failing to seal a slot for the Grand Final is certainly a dilemma that ONIC Esports and RRQ Hoshi must face. There is no other way and they cannot turn back time, they have to face the Royal Derby match on Saturday (14/1).
One of the ONIC Esports players, Calvin"CW" Winata expressed the big dilemma she felt ahead of facing 'The King' later.
What is CW's view regarding the 'life-death' match that he will have together with RRQ Hoshi later?
---
There will only be one Indonesian team that has the chance to enter the Grand Final of the M4 World Championship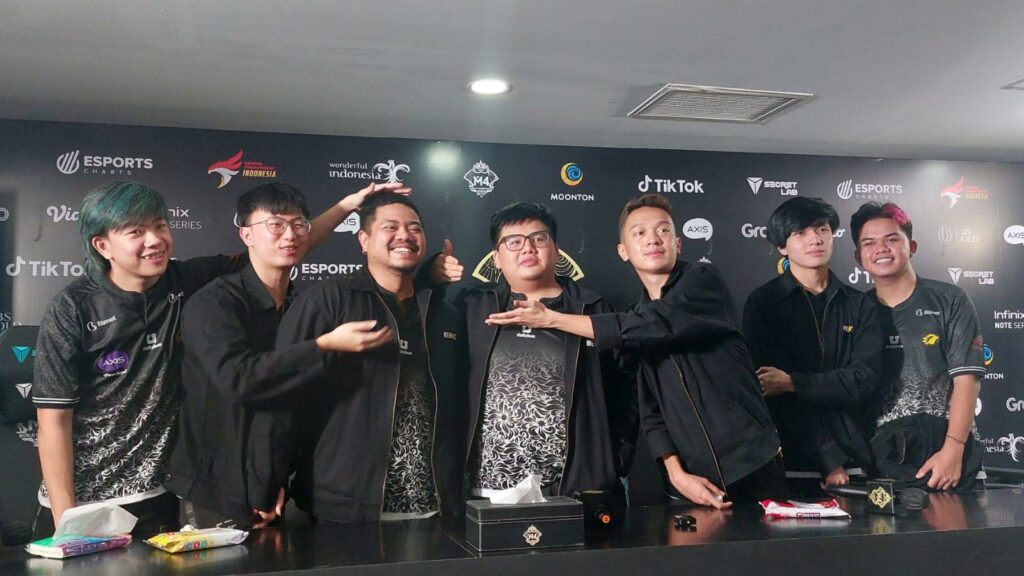 In an interview with media partners after the ONIC Esports vs The Valley match, CW expressed the dilemma he felt when he had to face RRQ Hoshi.
"Actually, we don't want a meeting between fellow Indonesian teams in the lower bracket. Even so, we will continue to give our best, "said CW.
The excitement of the M4 World Championship tournament was inseparable from cheers and abundant support from the two teams, both ONIC and RRQ.
To Kingdom and also Sonic (as the supporters call it), CW also advised that whoever wins the Royal Derby must continue to support each other considering that there is only 1 Indonesian team that must advance to the Grand Final.
"Please (for Kingdom and SONIC) support any Indonesian team that is still competing later," he concluded.
The winner of the ONIC Esports and RRQ Hoshi match will certainly face whoever lost in the final Upper Bracket match between Blacklist and ECHO, Saturday (14/1) night.
READ ALSO: M4 World Championship playoff schedule, format, game results and how to watch