The MENA region's hopes of the M4 World Championship are at stake in the battle for Occupy Thrones against RRQ Akira.
Likewise with the opponent, Luiizz cs is the sole representative from the Brazilian region.
Whoever wins the match will secure the top eight positions in the fourth edition of the biggest MLBB event.
In the end, the Brazilian representative became the team that smiled broadly at the end of the match. They were able to win the first game and turn things around in the next game.
---
---
RRQ's dream lives on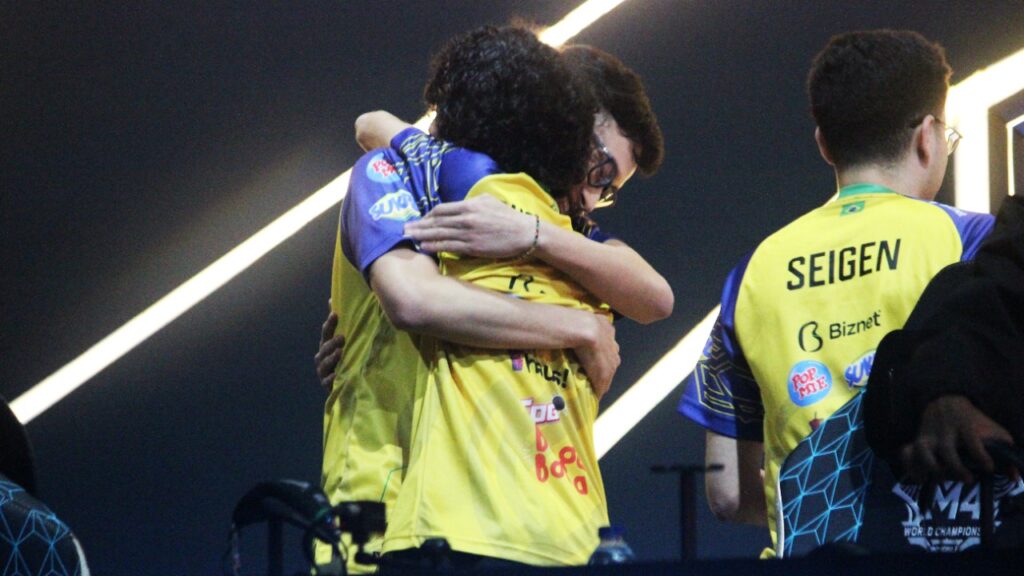 RRQ is the only organization that fielded two teams in the M Series this time, Hoshi from Indonesia and Akira from Brazil.
As for Hoshi, we all know that the King of Kings is one of the strongest champion candidates alongside Blacklist International, ONIC Esports, and ECHO. But that doesn't mean Akira doesn't have a chance to become the king of the MLBB world.
Akira has proven himself worthy of carrying the RRQ flag which is full of history. In their first M Series campaign, this squad confirmed that RRQ's strength in MLBB was not only Hoshi.
Starting from topping Group D, then giving resistance to the defending champion Blacklist International, to securing the top eight positions. What else does Akira have to prove?
This victory brought the Brazilian representative to the next stage to face The Valley in a life and death battle. This duel is their biggest challenge while competing in M4.
You can watch the whole series of M4 World Championship tournaments via the channel MLBB's official YouTube.
Follow the official ONE Esports Indonesia channel at Instagram, Facebook and TikTok for more Mobile Legends: Bang Bang news, guides and highlights.
READ ALSO: M4 World Championship Schedule, Format, Match Results and how to watch