For the first time in MPL ID history, a match was forced to be stopped.
The MLBB Professional League Indonesia Season 11 (MPL ID S11) match between RRQ and Aura Fire had to be stopped. It all started with an error on the device of one of the players.
After a pause for several hours, finally the organizers of MPL ID S11 continued the Aura Fire and RRQ matches had to be postponed
Based on the announcement in the comments column of the official MPL ID live stream, the organizer said there was an audio communication problem in the second match between Aura Fire and RRQ.
Until finally the tournament organizer announced that the match had to be postponed until an undetermined time limit.
But based on Kabuki's Instagram upload, Gold Laner Aura Fire, the match will continue on Sunday (26/3). Even so, there has been no official announcement regarding this matter.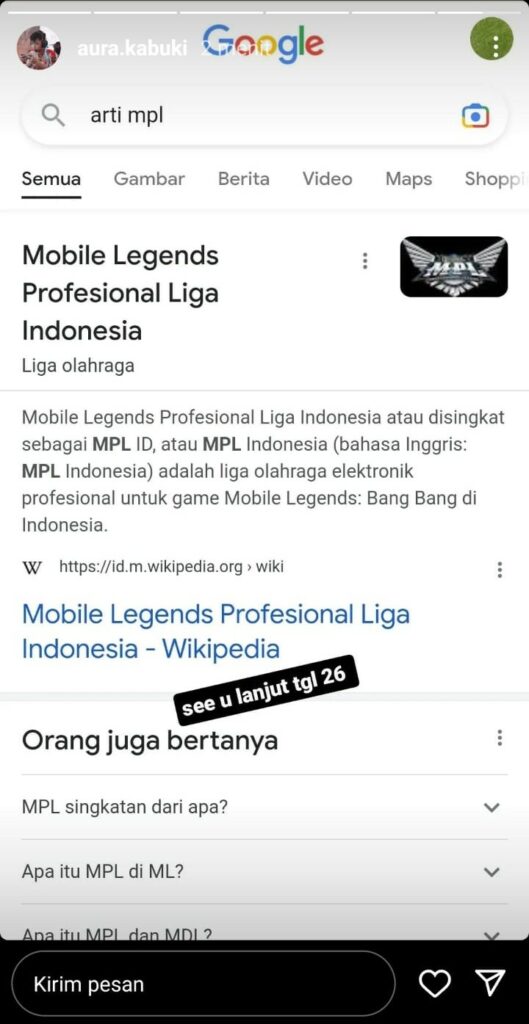 Follow the official account ONE Esports in Facebook, Instagram And TikTok to get the latest esports news, match results, transfer gossip and other daily updates.
READ ALSO: MPL ID S11 schedule, format, results and how to watch