The M4 World Championship took the esports industry by storm in early 2023.
The M4 World Championship took the esports industry by storm in early 2023, this biggest annual MLBB tournament just broke the peak view record.
In the super hot match that brought together RRQ Hoshi and Blacklist International, it was recorded that the number of peak views reached a fantastic number.
Right in the middle of the match, the organizers announced that the peak view had penetrated four million viewers, as many as 4,268,018 viewers to be precise.
This achievement almost beat the record for the highest number of peak views for esports tournaments last year which was held by the 2022 LoL World Championship with 5.1 million viewers.
This record was also recorded by one of the well-known esports broadcast analytics services, Esports Charts.
---
---
Peak view M4 breaks MLBB tournament record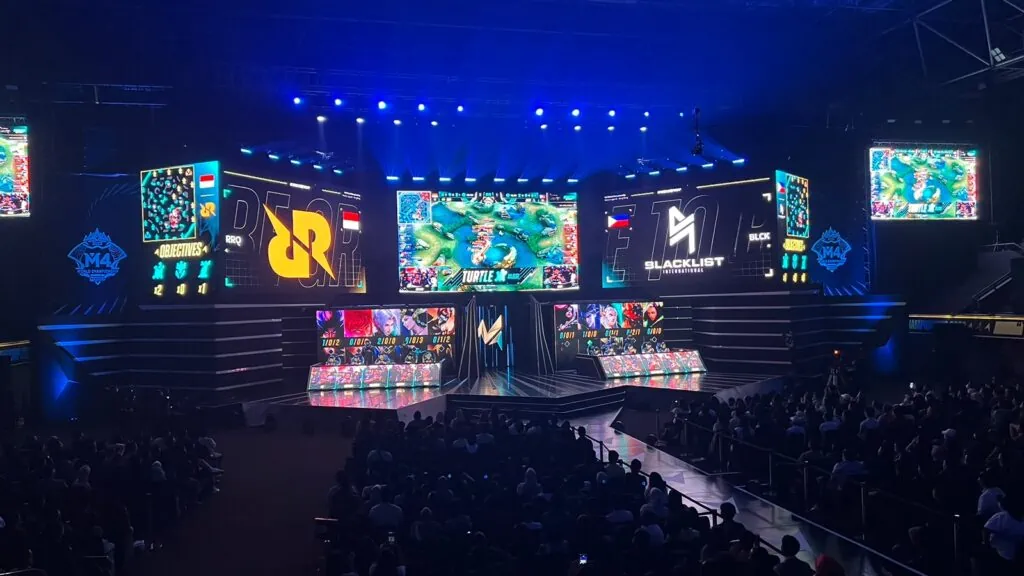 As for the MLBB universe, this achievement is the best in history.
Previously, the three MLBB tournaments with the highest peak views were MPL ID S9, MSC 2022, and MPL ID S10. Each with 2.84 million viewers, 2.8 million viewers and 2.21 million viewers.
This development is quite surprising considering there is a difference of around 1.4 million viewers from the previous record. This indicates that the development of the MLBB scene is at an extraordinary speed.
Indonesia fielded two representatives in this fourth edition of the biggest MLBB event. RRQ Hoshi who just got down to the lower bracket, and ONIC Esports who will face ECHO this afternoon.
You can watch the whole series of M4 World Championship tournaments via the channel MLBB's official YouTube.
Follow the official ONE Esports Indonesia channel at Instagram, Facebook and TikTok for more Mobile Legends: Bang Bang news, guides and highlights.
READ ALSO: M4 World Championship Schedule, Format, Match Results and how to watch