Celebrate the new year with Booyah Pass Free Fire now!
The Free Fire Booyah Pass system was officially launched on January 1, 2023 by Garena as a replacement for the Free Fire Elite Pass system at the end of 2022.
This change has been announced since December 2022, Garena, represented by GM Rido Odiri, announced that the Free Fire Elite Pass system will be deactivated. In fact, as a form of gift to players, the December Elite Pass is given free.
Apart from the name, Booyah Pass Free Fire also has significant changes in terms of price and advantageous items for players. The hope is that players will no longer 'complain' about the system like the previous Elite Pass.
---
---
The profit items that can be obtained are varied, ranging from bundle suits to other items such as vehicles, loot boxes, backpacks and others.
The following is a detailed explanation of the price of the Booyah Pass Free Fire and the items players can get.
---
Booyah Pass Free Fire prices and advantage items for players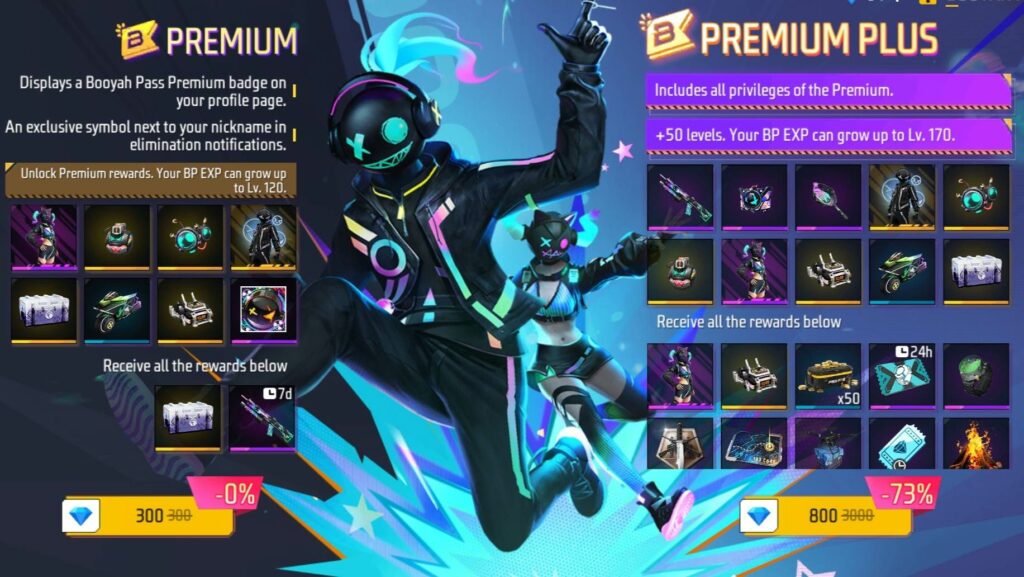 Booyah Pass Free Fire will be updated automatically in the players' in-game display starting at 00.00 WIB (1/1/2023).
The system still follows the provisions in the previous Elite Pass Free Fire system. However, Booyah Pass Free Fire itself has changed in terms of price.
For Booyah Pass, the premium price can be redeemed by players at a price of 300 diamonds (or around IDR 40,000) and premium plus at a price of 800 diamonds (IDR 90,000). Cheaper than the Elite Pass where premium prices range from 500 diamonds and premium plus costs 999 diamonds (Rp. 120,000).
Apart from the price, the list of profit items that you can get also varies. If previously the Elite Pass system didn't have too many epic items, now with Booyah Pass you will get lots of epic items.
Some of the items that you can get at Booyah Pass:
1. Trogon – Color Dust (Epic Weapon)
2. Magic Cube Fragments
3. EVO Gun Token Box
4. Ticking Bomb Loot Box (Mythic)
5. Bang Bang Bundle (Epic)
6. Grenade – Mischiel Town (Mythic)
7. Galaxy Hyperbook Token Box (New)
8. Evil Emoji Skyboard (Mythic)
9. Evil Emoji Backpack (Mythic)
10. Hidden Blast Bundle (Mythic)
Unlike the Elite Pass, you can modify cool bundles at Level 100 (formerly 225) through the Free Fire System Tailor feature. In this last bundle level, you can modify the appearance, and even get benefits in the form of extra emotes or in-game views.
Apart from that, there are other items that you can get for the next multiple levels such as Pan (Epic) and Gloo Wall (Epic) as well as other items.
So, what are you waiting for, login right away and get your Free Fire Booyah Pass now, survivors.
READ ALSO: Free Fire esports hype dropping? Garena must pay attention to these 2 things