It's no wonder that Blacklist International is a candidate for the title in the M4 World Championship.
The MLBB Indonesian public may still grieve over RRQ Hoshi's defeat to Blacklist International last night, but there's nothing wrong if we learn a little about how the champion of the Philippines won the match.
The battle was hot and ended with a narrow score of 2-3, both teams took turns outplaying their opponents.
If you pay close attention, there is a unique strategy that is only used by Blacklist International. Namely doing a freeze on the purple buff.
For more details, see the following review.
---
---
Strategy freeze purple buff Blacklist International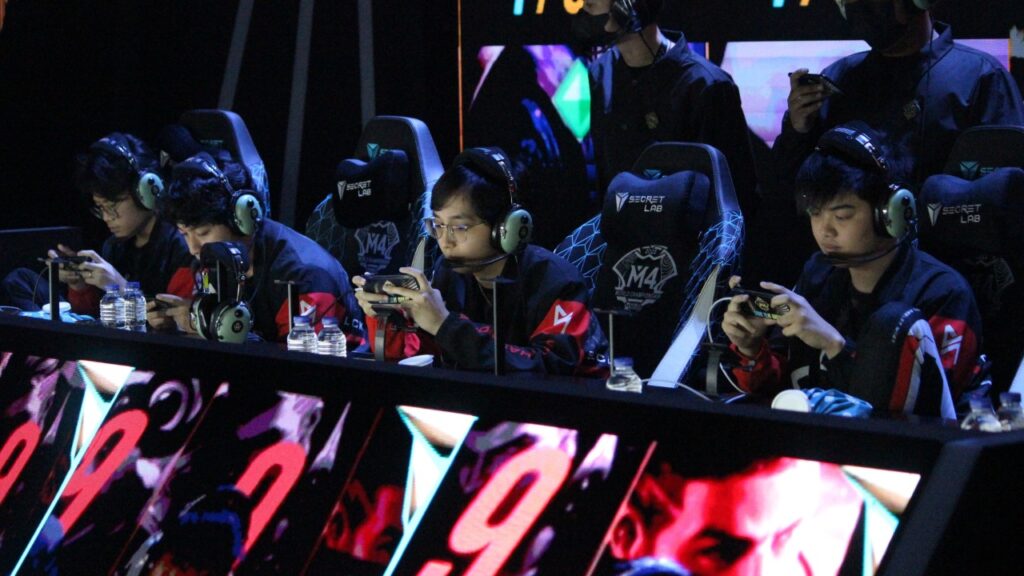 Invading your opponent's jungle while facing junglers in need of the purple buff is common knowledge for all seasoned MLBB players, and Blacklist revolutionizes that strategy to the next level.
Freeze purple buff is a strategy to prevent your opponent from getting the buff. Initially, you have to master the opponent's purple buff area first and take the buff. Next, take the purple buff in your territory, but keep little Thunder Fenrir alive. Thus, the purple buff will not respawn in your area.
Then continue to control the opponent's purple buff area and grab the buff every time it spawns. On the other hand, enemy junglers will not be able to get the purple buff because there is only one purple buff on the map.
This is actually not a new strategy from Blacklist, previously they had already implemented it in the MPL PH S10. When competing against TNC and ECHO, they faced Fanny and implemented this tactic. The results were satisfying, the opponents were dead and unable to offer any resistance because their jungler was lame without the purple buff.
The Freeze purple buff was also applied against RRQ Hoshi, in games one, three and five to be precise, those were games where Alberttt used Fanny and Ling.
So far only Blacklist International has used the freeze purple buff strategy. As for how to overcome it, we haven't seen a team capable of doing that.
You can watch the whole series of M4 World Championship tournaments via the channel MLBB's official YouTube.
Follow the official ONE Esports Indonesia channel at Instagram, Facebook and TikTok for more Mobile Legends: Bang Bang news, guides and highlights.
READ ALSO: M4 World Championship Schedule, Format, Match Results and how to watch