Get to know Gekko deeper with his reliable assistant, Wingman!
A new agent in Valorant, Gekko might be considered a versatile agent and quite useful in various situations on the battlefield.
However, one of his ultimate utilities, Wingman, is currently in the spotlight of players. One of the main functions of Wingman is to plant and defuse spikes, an interesting new method that was first introduced in Valorant.
Before Gekko appears in the Valorant agent list, players must manually defuse/defuse it in every round they play. Wingman provides a golden opportunity to attack the site and carry out planting, other executions and defusing.
Curious about how to make good use of Wingman Gekko? Check out the following reviews.
---
How to effectively use Wingman Gekko!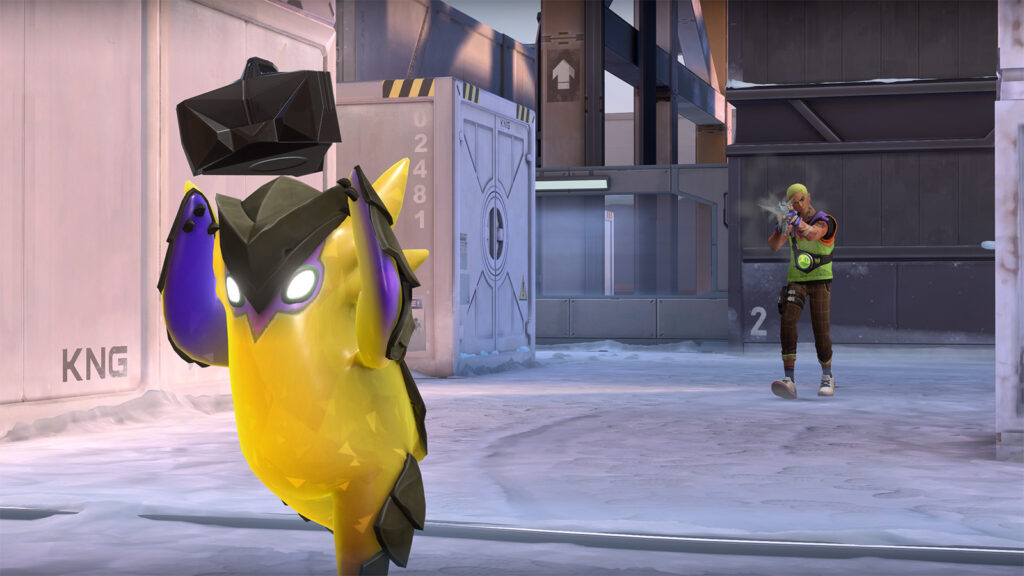 Most importantly, always own/master the spike first. Move towards the spike site with the team then when you have entered the area, spikes can be installed.
You can tell how Wingman does planting by paying attention to the code before it's activated. Even though you are in a high-ground area, Wingman can still work well. Just remember, the Wingman's movement method still isn't that good.
One of the Valorant streamers, Tarik"PullCelik tried this utility when put spikes from Kitchen to Top Nest B area site in the Icebox, Wingman runs as far as he can from around the area mid towards the Tube section and do plants.
On the other hand, Valorant panelist Tom "TombizzBissmire also revealed that the Wingman utility can penetrated the Sage's Barrier Orb until Cypher Trapwire if used.
Players can also use Wingman put a spike through the smoke. However, Wingman's HP is limited to only 100 and that makes him quite vulnerable to attack when moving to sites and trying to plant. If Wingman fails to execute, the players must take Spike back to continue the process.
---
How to defuse using Wingman
Similar to how to install spikes, Wingman is also able to work or defuse spikes after being installed. With Wingman, your team can guard the site and repel enemy attacks that are trying to thwart it.
If Wingman is almost halfway through defusing and taken down, then Spike will still be halfway defused. When Wingman successfully defuses, Gekko gets additional points. Please be careful sending Wingman so that he is not dropped by the opponent.
For example, Astra's Gravity can block Wingman during the defuse process. Wingman is also prone to die by molly after plant or other means.
Get Gekko after the Valorant 6.04 patch update. Players can get it by getting 60,000 XP after the agent contract is activated or by 1000 VP.
Follow the official ONE Esports account at Facebook, Instagram And TikTok to get the latest esports news, match results, transfer gossip and other daily updates.
READ ALSO: VCT Challengers Indonesia Split 1: Schedule, match results and how to watch