When can Arlott MLBB be played on the Original Server? What are the skills like? Check out the reviews.
In the near future, the new Arlott MLBB hero will be coming to the game soon. This hero belongs to the Fighter type which deals damage to opponents in the form of Physical Damage with lots of crowd control (CC) effects.
This is certainly good news for EXP Laner players in playing MLBB, even though previously there were heroes like Yin, Julian, and Fredrinn who also belonged to the Fighter type. However, these three heroes turned out to be less effective to play in these positions in the current META.
---
When will Arlott MLBB be released into the game?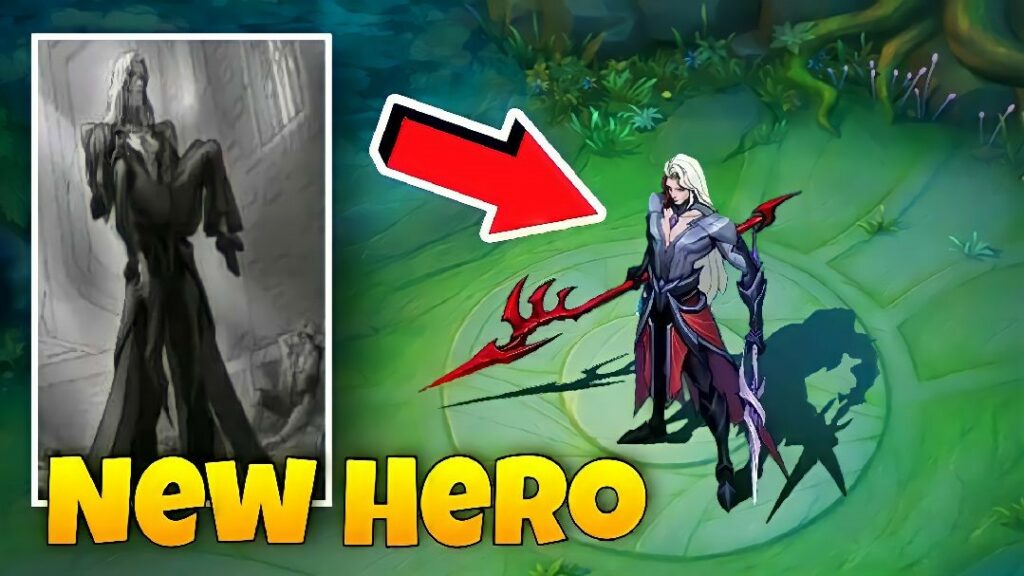 The first question that always arises when there are plans for a new hero, of course "when is the release date?". Based on information from the MLBB Twitter page, Arlott MLBB can be purchased and played on the Original Server on February 14, 2023.
Before releasing this newest hero, Moonton will also present a video teaser trailer from Arlott MLBB to a wide audience on January 24, 2023. This video will reveal the background or lore of the Lone Lancer, along with the last details of his skills.
---
---
What are Arlott MLBB skills like?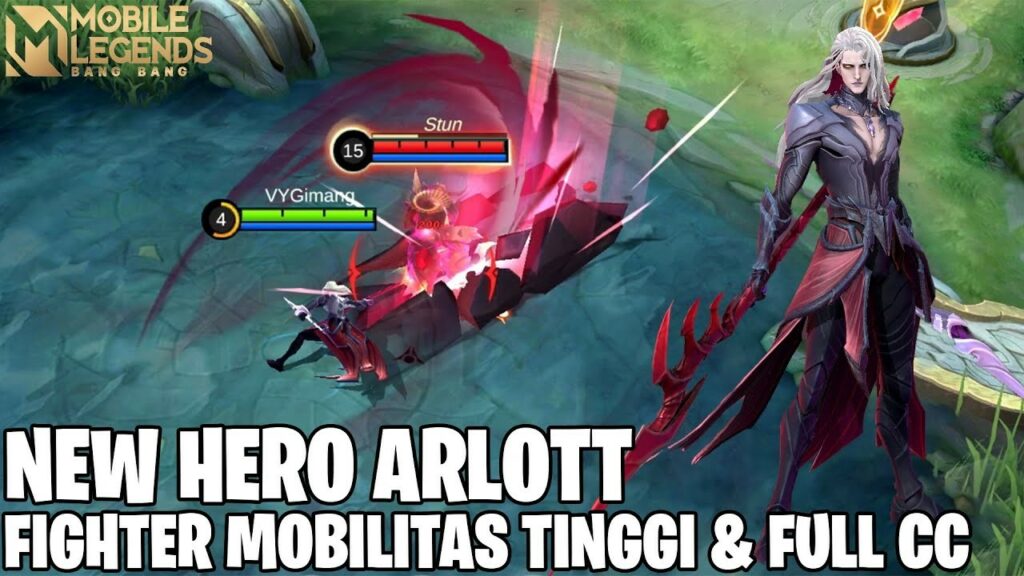 Apart from the issue of the release date, the next question that arises from the plans for the presence of a new hero is of course about the skills. Reportedly, this Fighter hero has many crowd control effects which will be very useful in team fights.
Arlott MLBB has a unique passive that allows him to mark nearby heroes with his "Demonic Gaze". By attacking an opposing hero who has been marked with his CC skill, he will deal critical damage.
Apart from that, Arlott MLBB can also use his ultimate skill to reposition his enemies which of course can damage formations or eliminate the opponent's momentum in team fights.
Passive – Demon's Gaze
Arlott MLBB will tag one closest enemy every 10 seconds. When he manages to attack an enemy that has been marked using his second skill, Vengeance, his attack will deal critical damage.
Enemies hiding in the bushes or out of sight of him cannot be marked by this passive, until his position is revealed.
Skill 1 – Dauntless Strike
Arlott MLBB will present an attack using his spear in a certain direction, as well as marking and slowing the opponent's attack, while dealing physical damage.
Enemies who are attacked inside the arena of this skill will be stunned for a few seconds. Meanwhile, enemies who are in the outermost part of the arena of this skill will be stunned for a longer duration.
Skill 2 – Vengeance
Arlott MLBB will run in the specified direction and deal physical damage to the opponent. Damage to previously marked enemies will bring critical damage and will immediately reset the cooldown of this skill.
Skill 3 – Final Slash
Arlott MLBB will swing his spear and push the enemy to his right side and deal physical damage. Enemies affected by this skill will also be marked immediately.
This description of Arlott's skills will not answer how strong this hero is. Let's just wait and see what the end result of this hero will be and feel for yourself how strong the newest MLBB Fighter is.
READ ALSO: The top 3 EXP laners who are potential replacements for R7 at RRQ Hoshi