The legends are really ready to fight for the Indonesian MLBB National Team slot.
The Indonesian MLBB National Team is being prepared ahead of the 2023 SEA Games. For the first time, the player selection system has been thought of long ago.
Zeys, who was selected as coach, immediately appointed 21 players who underwent a national selection and was officially announced by PBESI. Even so, the Singapore coach did not rule out the opportunities for players outside of that.
In the last few days, the bespectacled man has made online selections during live streaming. Even though he seems to be joking, it looks like he is really serious about it.
Unusual movements were also made by past icons who are now grown up as streamers. It is believed that REKT, Luminaire, Xinnn, and Antimage have frequently gathered in the last few days with EVOS Legends player, Ferxiic.
The names above are believed to be staying at Luminaire's house and netizens immediately concluded that they were also prepared for the selection for the Indonesian MLBB National Team.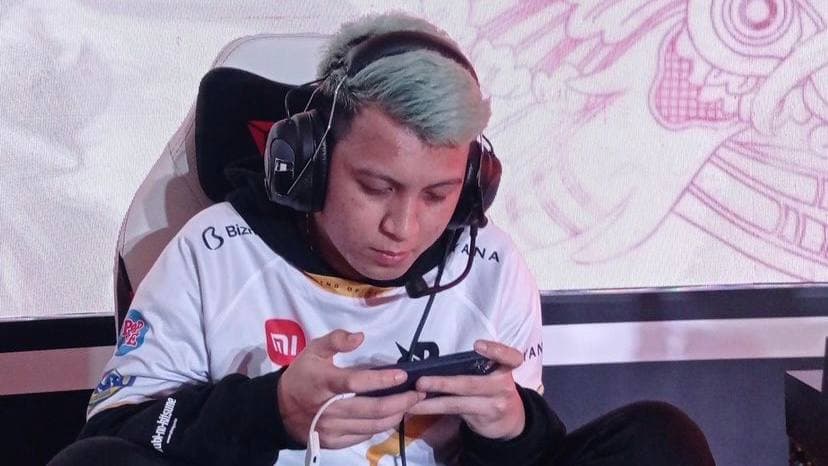 It became something worth discussing because Xinnn was willing to go to Jakarta from her home in Manado to be with them.
Antimage had said that they had gathered to prepare for MPL ID S12. But that also doesn't make sense because the season is still very long, and it's impossible to prepare something whose META is still very gray later.
---
---
Evidence of EVOS Legends S7 + Xinnn gathered for the selection of the Indonesian MLBB national team
There is some evidence revealed that these five iconic players did gather to train together, unite their chemistry, in order to be able to give their best performance to qualify for the Indonesian MLBB national team.
Zeys had said that these players gathered at Luminaire's house to practice some time ago. Until there is some evidence outside that shows that they are indeed practicing for the national selection.
REKT leaked while streaming
While live streaming at Luminaire's house, REKT accidentally did a slide show on his cell phone and there was a very unusual name for the WA chat group.
Its name is National Selection Team 2. REKT also realized this and was immediately laughed at by Luminaire and Xinnn. It's obvious they're being curated.
Xinnn reveals how strong this team is at scrim
Xinnn is probably the only person who is open and doesn't mind people knowing that she is having a short exam. During Tiktok live, he admitted that his team with the legends were really strong and could slaughter people.
The five of them practiced hard. In fact, had difficulty adapting at the beginning. Trainer-less, these icons seek META, gameplay signatures, and chemistry of their own.
Bang Pior admits that REKT Cs is a national secretary
It's not Vior's name if he unknowingly uncovers a secret. While streaming, Vior discussed in his stream that REKT is fighting hard for the 2023 SEA Games this time.
As REKT's closest person, Vior's words this time can be trusted because he talks about it seriously without joking at all.
Luminaire shows scrim results
Before the evidence above, the first to make all of this convincing is Luminaire. He openly revealed their scrim results during a live stream.
The result is very good, namely winstreak. Unfortunately, it is not known who their opponents were in the scrim.
Bonding five iconic players
These five players really do super bonding. Apart from giving up time, hours of streaming, and creation of YouTube content by staying at Luminaire's house, they also often hang out together.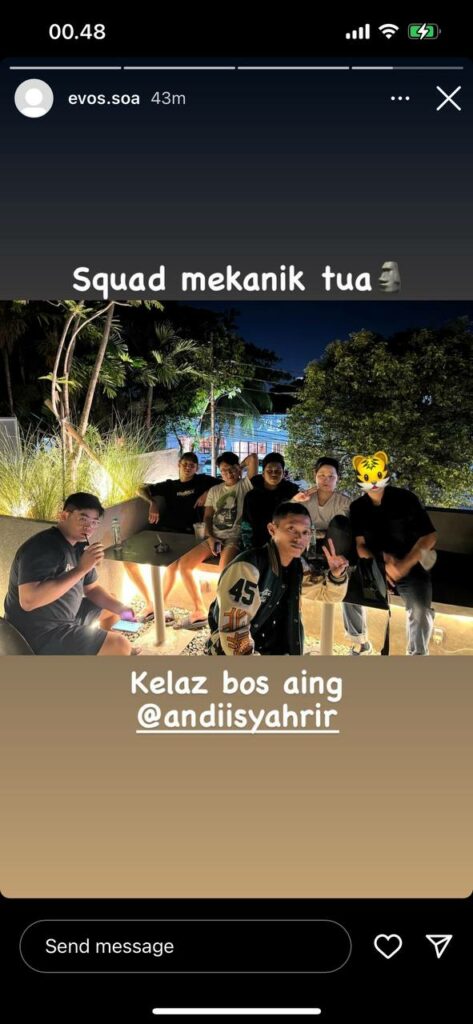 In an IG Story upload, the manager of EVOS Legends, SOA, can be seen with the five players at a cafe in Jakarta. Will they qualify for the Indonesian MLBB national team?
Follow the official account ONE Esports in Facebook, Instagram And TikTok to get the latest esports news, match results, transfer gossip and other daily updates.
READ ALSO: For the sake of the MLBB Indonesia national team slot, 5 legends are ready to fight against the MPL champion