There is a lot of evidence that RRQ Hoshi has shown, even though they have to admit the superiority of Blacklist International.
RRQ Hoshi had to lose 2-3 to Blacklist International in the upper bracket match M4 World Championships at the Tennis Indoor Stadium, Senayan, on Wednesday (11/1/2023). However, this is not the end of everything for one of Indonesia's representatives.
These results forced RRQ Hoshi to go down to the lower bracket of the M4 playoffs. Next, Alberttt and friends will face Falcon Esports, which cannot be underestimated either.
Nevertheless, the previous match against Blacklist International has shown many things about the quality of RRQ Hoshi's game. Even though they didn't win, they showed a lot of positive things.
Not a few positive things or proofs have been shown by RRQ Hoshi when facing Blacklist. In fact, these things still show that they are still worthy of being considered as the strongest candidate to become the M4 champion.
---
1. Always have the momentum to win in every game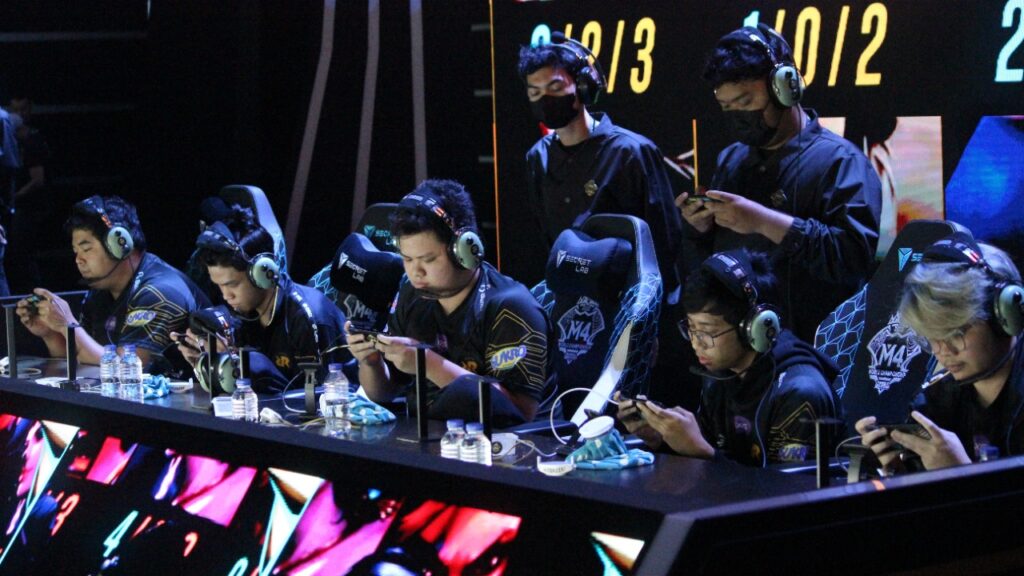 In the five games presented in the match, RRQ Hoshi was only able to win two wins. But in every game, they always have good momentum to win.
Facing the Blacklist, whose status as the reigning champion, will not be easy for any team. But RRQ Hoshi is always able to show great games and more or less find ways to get out of pressure.
Not infrequently RRQ Hoshi managed to destroy the set-up and gameplay that had been built by Blacklist. This is also what made them manage to win two wins in this match.
Every effort, thought, and hard work will not always produce the best results. But at least, they have shown they are capable of providing great resistance and of course we hope they can further refine their game in the next match.
---
---
2. Be confident with your own META against your opponent's META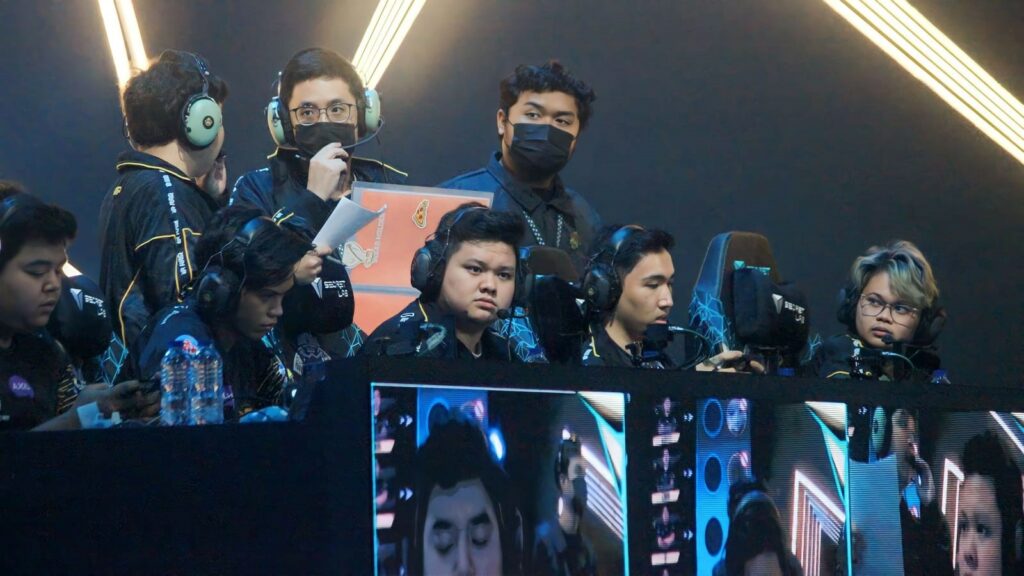 Besides always being able to put up big fights, RRQ Hoshi also seems very confident about their own META and gameplay. This is very visible in the five games they played against the Blacklist.
In those five games, RRQ Hoshi was so confident playing META Assassin jungler for Alberttt. The jungler is again entrusted with playing his top Assassin heroes like Fanny, Lancelot, and Ling.
This is indeed quite risky considering that Blacklist always uses the META Tank jungler, where Wise plays Fredrinn, Aldous, and Barats. But in fact, RRQ Hoshi was still able to provide fierce resistance and won two wins.
Apart from that, RRQ Hoshi also seems very confident to always release one of OHMYV33NUS's signature heroes, Estes, in five existing games. This is of course done because they already have a plan to dampen it, although again it doesn't always work.
This shows that RRQ Hoshi really believes in META and the gameplay they have prepared for M4. This is a good capital, both to be further refined or adjusted in the next game.
---
3. Admittedly, Blacklist International has no weaknesses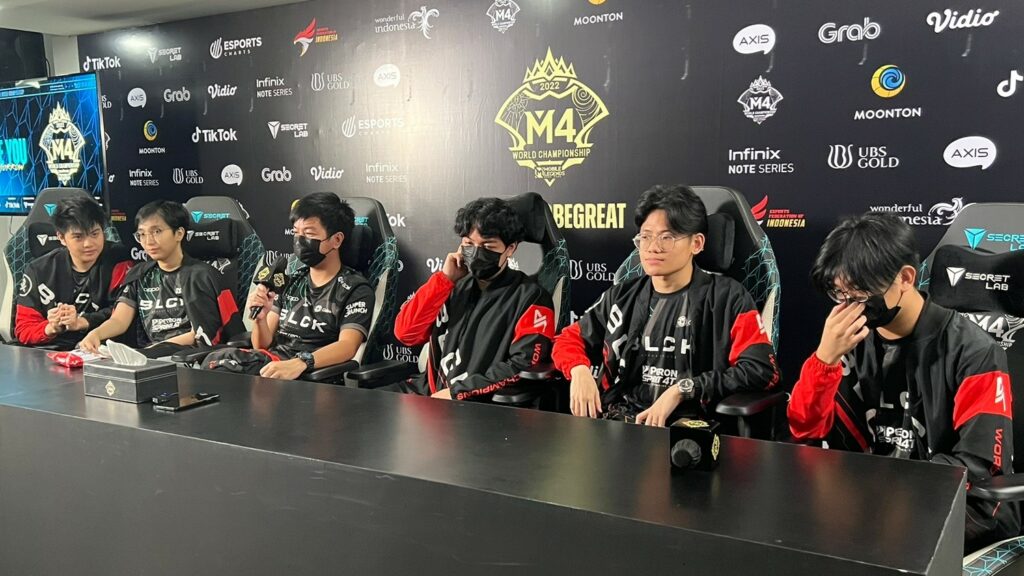 After the match, Blacklist looked so happy with this victory. This is very reasonable because they managed to achieve it in a way that is not easy.
Throughout the match, it was clear that he had exerted all of his best abilities in order to achieve victory after victory in the five games presented. Not to mention the pressure from the home team's supporters who were so large and packed the Tennis Indoor Stadium.
When asked about the weaknesses in the RRQ camp, the Blacklist coach, BON CHAN, seemed unable to reveal this. Even he wouldn't be surprised if in the end it was RRQ who managed to win in this match.
"I think they have no weaknesses. Maybe just a matter of gameplay and team fight. Even in the last two team fights, I had absolutely no idea what the outcome would be. Anyone can get wiped out," BON CHAN told ONE Esports.
"So you could say they have no weaknesses. They can fight with any team and have improved a lot compared to last year (M3)," he said.
It will be interesting to see how far RRQ Hoshi will go in this M4 playoff. As part of the MLBB Indonesia community, we certainly hope they can rise up and maximize all their valuable capital to become the best.
READ ALSO: M4 World Championship playoff schedule, format, game results and how to watch