You will be surprised by what Honkai Star Rail has to offer
Genshin Impact game developer, HoYoverse, is currently trying to shake up the gaming world with its newest project, Honkai Star Rail.
This newest game in the Honkai series no longer uses gameplay similar to Honkai Impact 3rd which is similar to Persona 5 and Final Fantasy.
Genshin Impact fans who had their doubts whether HoYoverse could provide a better RPG experience than Genshin are in for a surprise.
After participating in the second closed beta test, the ONE Esports team concluded that Honkai Star has the potential to be the next best RPG and overtakes Genshin Impact, and here's why.
Honkai Star Rail's gameplay is fun and easy to learn
Even though the turn-based mechanism is somewhat incompatible with RPG elements, Honkai Star Rail manages to implement the battle system with amazing fast-paced character skills.
You will be invited to go through a battle using four characters who take turns attacking enemy troops. Similar to Genshin Impact, characters can use elemental skills to exploit opponents' weaknesses.
You can also attack your opponent before the fight even starts. If you attack with an enemy's weak element in exploration mode, you will deal extra damage and even weaken them with elemental status effects such as Burn or Frozen.
When performing actions and receiving damage from opponents, the character gets energy for the ultimate skill. If you are good at choosing the right timing, this game allows players to use four ultimates at once!
After players learn the elements and character movements, this game sometimes provides battles that are a little more difficult to test their abilities, the goal is for players to get used to planning attacks and building the right team composition.
Unlike other turn-based games that seem boring, Honkai Star Rail's gameplay teaches players to spend their time analyzing opponents before landing an attack. If you still feel that Star Rail's gameplay is too slow, HoYoverse also provides a 2x option to speed up the fight.
---
---
The world of Honkai Star Rail is filled with lovable characters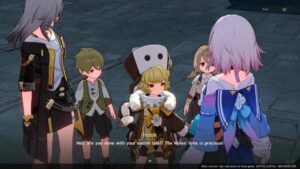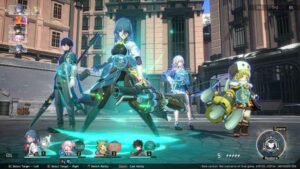 Even though HoYoverse has spoiled its players with the vast world of Archons Genshin, you will still be impressed by the story and characters of Honkai Star Rail.
At the beginning of the game, players will wake up in a space station that is being attacked by a coalition of evil aliens. After escaping the invasion, they eventually joined the members of Astral Express.
Even though the universe of this game is not as large as Genshin Impact, HoYoverse has succeeded in providing an interesting and deep intergalactic journey. In addition to the high-tech Astral Express crew, players will also meet the Belobog nation who live in the Overworld and Underworld.
Each character is very unique. One of the characters that catches the most attention is Natasha from Underworld. Although introduced as a kind-hearted doctor, he is unforgiving on the battlefield with his flagship grenade launcher.
Gacha system with major improvements
Let's talk about the game's biggest element, namely the gacha system.
Honkai Star Rail's gacha system is pretty much the same as Genshin Impact. Warps or better known as Wish among Genshin players can be purchased with 160 Stellar Jades.
Even though players are still guaranteed to get a 4-star item or character in every 10 Warps, there is one big difference that benefits free-to-play players.
New players will definitely get a 5-star character after only 50 gacha times, that's much better than Genshin which requires 90 gacha times.
Apart from that, the gacha system also doesn't spoil the experience of playing Honkai Star Rail. Players can get several characters and Warps for free to test their luck in the gacha system without breaking the bank.
For more information about Honkai Star Rail, you can follow their Twitter account and visit their official website.
Follow the official account ONE Esports in Facebook, Instagram and TikTok to get the latest esports news, results, transfer gossip and other daily updates.
READ ALSO: Free gifts! This is the Genshin Impact 2023 redeem code